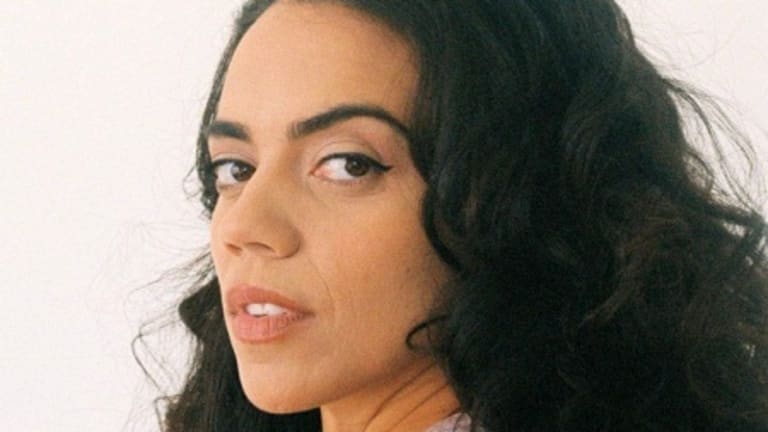 A dose of Leslie Lluvet
"I decided I was going to play her so I wrote her more or less for myself in a way that I know would be true to her character and true to the story."
Leslie Lluvet: "Don't let anyone's opinion put a limitation on you"
Recently, our team had the immense pleasure of sitting down with up-and-coming filmmaker Leslie Lluvet and talking about some matters very close to the artist's heart. Lluvet, who is an actress, writer, producer and director, spoke of what it means to produce your own movies, and the incredible power of being able to tell your stories the way you want them to be heard.
Her upcoming release, the film "90 Miles'', follows the story of Lluvet's parents, who took a chance, attempting to escape the Communist regime in Lluvet's native Cuba. The movie paints a grim picture of a Caribbean dictatorship, but also offers an unexpected message of hope. Lluvet, as one might expect, took a very personal approach to the making of this movie, writing the script, producing and directing, while also playing the lead role, that of her mother, Tammy.
"I decided I was going to play her so I wrote her more or less for myself in a way that I know would be true to her character and true to the story."
"I decided I was going to play her so I wrote her more or less for myself in a way that I know would be true to her character and true to the story."
For Lluvet, the experience helped her understand that this was the path she wanted to follow in life and realize that perhaps her biggest mistake in the world of art was not following her own rhythm and interest sooner. Although a fascinating artist, one who has always taken a huge interest in doing and promoting stories of deep impact, Lluvet admits that through "90 Miles", she has become more and more interested in directing her own stories and producing them on her own. This, Lluvet explains, has given her the creative freedom to truly be herself, and explore themes that matter to her.
"If it's something I didn't write, my agents submit me for what is truest to me, which is strong independence, part of the LGBT community. I like things that will also stand out and make me get into uncomfortable places," Lluvet says, on describing the process through which she selects the movies she wants to be a part of.
For the artist, telling stories with deep cultural impact has always taken a place of great importance in her heart. She has always been deeply invested in representing her native Cuba, and has applied that to both her professional career, as well as her personal life, often promoting materials of interest on her social media accounts.
As for the future, Leslie Lluvet is now focusing on reaching some goals that "seemed impossible", such as winning her first Oscar, all the while continuing to focus on her heritage, as well as her producing career.
"When I wrote the story about my family, I saw things in there that I felt like others couldn't see because it was such a personal story to me. I need to have creative control and I decided it's what I wanted to have for the rest of my career," says Lluvet, as she encourages her followers to strive towards creative control on their own.
"Create what you see, don't let anyone's opinion put a limitation on you."