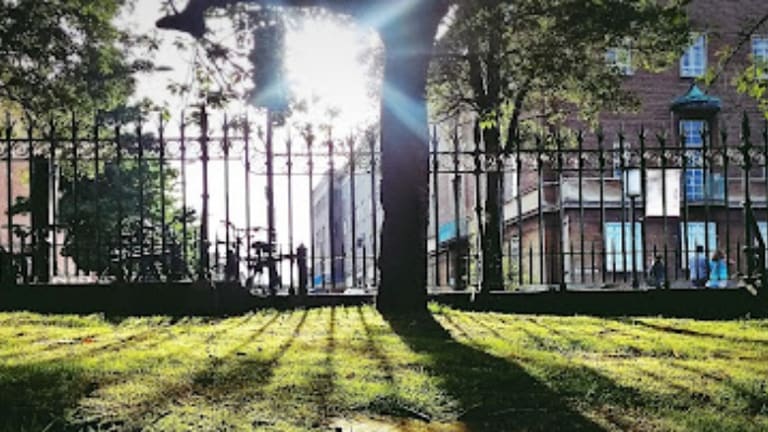 The Pros and Cons of Living in a Gated Condo or Apartment Block in LA
Before deciding to invest, buy or rent in a gated community in Los Angeles for the first time, it's essential to weigh up the advantages and disadvantages of such a lifestyle.
A gated community is a collection of homes that are exclusively accessible to residents and their guests. Privacy and heightened security are likely some of the more obvious benefits to living in such a complex, but the realities of residing in a gated community come with far more pros and cons to consider.
Before deciding to invest, buy or rent in a gated community in Los Angeles for the first time, it's essential to weigh up the advantages and disadvantages of such a lifestyle. Here are some of the key considerations to ponder.
Pro: More security
While there is no guarantee that the incidence of crime will be reduced when residing in a gated community, the vast majority do feature heightened security systems and procedures that generally make them safer.
For starters, most communities feature gate access systems, often with accompanying security personnel or a cloud-based integrated system that enables 24/7 remote monitoring for added safety. Such systems not only facilitate far quicker responses to security breaches, but also act as a deterrent when it comes to anything criminal occurring in the first place. These are also the kind of building security trends that improve real estate values.
Con: Harder for visitors to enter
Gated communities tend to make it somewhat harder for guests to enter, which may feel like an advantage to some! Nevertheless, for many, it can be a little frustrating to have to plan and manage a visitor's arrival. This can also make it trickier to hold a gathering, as it may require you to make plans with management in advance, and potentially hand out passes to visitors in advance - a fine idea so long as everyone remembers to bring them, which they seldom do.
Deliveries can also be a little trickier to receive, and this can be the case from small items or takeaways, to large items requiring much more planning and coordination. It can all be handled, it just might be a little harder to manage than it would from a single-family home.
Pro: Increased privacy
Heightened security measures and exclusive access inevitably leads to feelings of increased privacy that many gated community residents enjoy. No more unsolicited visitors, no one randomly knocking on your door - this is heaven for some.
Con: Decreased privacy
While the gated community lifestyle provides a sense of increased privacy and safety for some, others feel that the heightened protective nature of such complexes can decrease their sense of privacy. Security personnel and video security monitoring systems can leave some feeling that they are being watched in a way they aren't used to. Having to consult management for some visitor approvals can add to this feeling. Not a problem for many happy gated community residents, but worth considering how you personally feel about it.
Pro: Less traffic
Gated complexes virtually guarantee that no one will be hooning down your streets - the roads within your community will likely be calm at all times.
Pro: Amenities
One of the obvious perks to many gated communities is the included amenities. Not all feature extensive extras, but many do and often include gymnasiums, swimming pools, tennis courts, clubhouses, landscaped gardens and more.
Con: HOA restrictions
When it comes to property maintenance, improvements and such, living in a gated community does mean giving up many of the freedoms that people enjoy when living in a single-family home.
When living in a gated community, you will have to adhere to the rules set out by the HOA (HomeOwners Association) and some of these can be quite strict. Guidelines regarding parking, property appearance, lawn care and more, must be followed to avoid significant penalties. You will likely not be able to choose what color you paint your home, or whether you can install solar panels, for example. It's vital to check over the HOA rules before signing the dotted line on a gated community property.
Pro: Sense of community
People living in gated communities often enjoy a wonderful sense of community spirit, as well as a variety of events that bring the residents together.
Con: More expensive
With heightened security features, a host of well-maintained amenities and more, it should come as no surprise that gated community living can be more expensive. Remember that while these perks are great, they do come at a price. Always check the HOA fees before committing.
Final thoughts
Gated communities can offer up a fantastic way of living in Los Angeles, with increased privacy and security, access to enjoyable amenities and more, but it's not for everyone. Many love it as much as they expected, while some find out too late that there are some aspects of it that they weren't expecting and don't feel comfortable with.
Take the time to consider whether this style of living is a good fit for you before jumping in, and always research the particular complex's HOA rules and fees first.