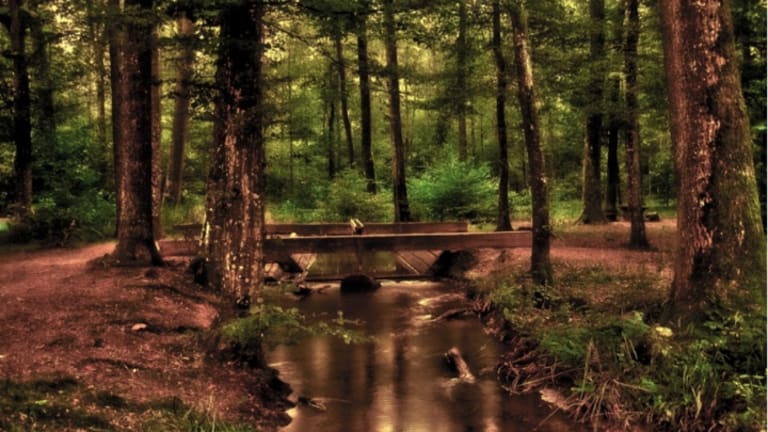 Good Planets Are Hard To Find. Let's Make Our Planet Green Again
Today more than ever, it's paramount to find more sustainable solutions if we want to live in a greener, healthier planet. Find out some great ideas.
Yes, there are people working very halrd to try to colonize Mars. The problem with that?
Nobody wants to live on a planet that wasn't meant for humans. You can't live there comfortably. You can't go outside and enjoy a day at the beach on Mars.
Earth is our home. Our only home. It can't be replaced. We can't simply destroy this planet and expect to go live on another one.
Today more than ever, it's paramount to find more sustainable solutions if we want to live in a greener, healthier planet. Find out some great ideas.
It's up to us, in our day in age, to make better choices for the future of our planet. We need to understand what is helpful and hurtful to our environment and make changes in our society and personal lives for the better.
But how do we get started on a monumental task? Here's a good place to start. 
Going Green on the Road
The transportation industry is the biggest cause of greenhouse gas emissions and pollution on the planet. 28% of all greenhouse gases come from cars, trucks, planes, and other forms of transportation.
That's a big problem. The solution? Stop driving your car so much.
Those in western nations, such as the US and much of Europe, drive personal cars much more than in other parts of the world. In the US and Italy, as many as 89% of citizens claim to own at least 1 vehicle.
In many parts of Southeast Asia and Latin America, more people ride bikes, trains, buses, and walk.
Sure, you might not think riding your bike to work is glamourous, but consider this; almost half of the car trips taken in the US are under 3 miles.
You don't have to be in good shape to ride 3 miles on a bike. You will, however, get in much better shape if you start biking you need to go 3 miles or less.
Sustainability at Home
After transportation, electricity accounts for the second most greenhouse gas emissions. Most of the electricity we consume comes from burning fossil fuels like coal.
There are a few ways we can combat this. First, do your part to minimize power waste. How many times do we leave lights on, fans blowing, TVs playing in the background of our homes for hours and hours. Our laziness is wasting our money and harming our planet.
You can also invest in solar panels for your home. There are many incentives and tax credits available for new solar installation, giving you clean energy to power your lifestyle.
Take Time to Appreciate Nature
When we turn our eyes toward our natural environment, both to preserve it and to enjoy it, we will also experience more happiness and fulfillment in our everyday lives. 
It's important to spend as much time in nature as possible. This will remind us how beautiful our planet is and how important it is to protect it. This could be as simple as taking frequent walks at your local park or hiking trails or planning multi-day camping adventures.
You can also get planters and flower pots for your yard and home to bring nature indoors. This can provide you with views of nature and cleaner air in your home. Check out Pots Planters & More to make your home greener.
The Future of Our Planet Lies in Our Daily Choices
It's easy to blame politics or corporate agendas for the destruction of our environment. But when it comes down to it, it's the everyday choices of American citizens, and those of people around the planet. 
Let's remember our beautiful planet is ours to enjoy forever, should we steward it well. Need more advice on going green? Check out more articles on our blog today.