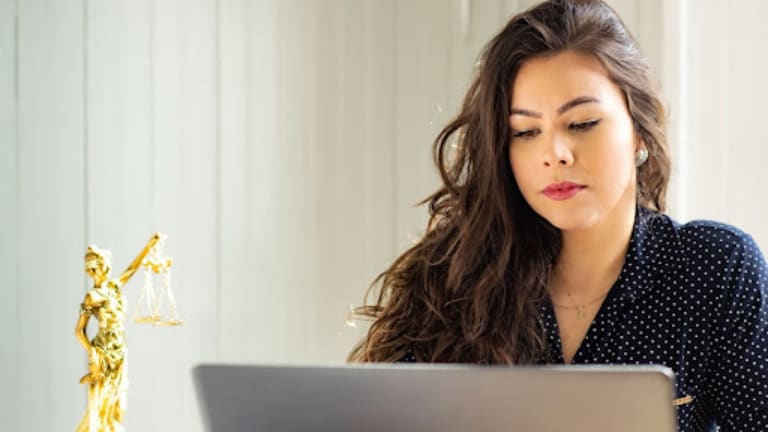 The Californian Company That's Making Justice Accessible to All
People Clerk, based in California, is a company that helps people to file, prepare for, and follow through with their small claims lawsuits.
There's a lot that can be said, both positive and negative, about the way that the justice system works in America and even here in California. The goal of the court should be to provide justice. However, many people don't have the means to access or understand the necessary process to file a lawsuit and follow through with the case.
It's notoriously difficult to find true justice, even when the only secrets being shared are the truth. That's why it's particularly interesting to see a company focus on making the pursuit of justice within the confines of the current judiciary system accessible for everyone.
People Clerk, based in California, is a company that helps people to file, prepare for, and follow through with their small claims lawsuits.
People Clerk, based in California, is a company that helps people to file, prepare for, and follow through with their small claims lawsuits. While the company isn't a law firm,, the platform acts as a guide and assistant so that you can help yourself successfully pursue justice.
What is this type of service really worth? Let's consider a few important details to determine just that.
The Justice Gap
For many at-risk and vulnerable populations in the United States, there is a serious gap between the legal needs and the available legal services. Legal advice and litigation are commonly needed by these individuals, but these individuals are also more likely to live in poverty and be unable to afford help.
Some individuals try to argue that people in court will be served justice as long as they can prove their case. However, that's not really how courts are structured in the search for manufactured justice.
Prosperous individuals and those with easily accessible support teams are able to seek justice while low-income individuals and others without access to the legal assistance that they would need to complete a civil suit are forgotten. More than 80% of individuals from these vulnerable categories are left with little or no support when pursuing civil justice.
How can individuals left behind to fend for themselves survive court hearings, litigation, and more with limited representation? Ultimately, there is a huge gap in this part of our justice system, and it needs to be addressed.
When Legal Civil Aid Falls Short: People Clerk
While the problems of the judicial system in America need to be addressed from the foundation, that process is going to require a lot of dedicated time. Until then, it's essential to find ways to help individuals feel empowered to seek their own justice even when they do not have the financial means typically required to do so.
In most situations, officials will suggest that in-need individuals work with legal civil aid organizations to get low-cost legal support. 
However, those groups have limited resources, and this means that not everyone can receive assistance. Often, these individuals end up navigating representing themself in the court system on their own when they want to file a lawsuit because civil aid is not always available for small claims court. Furthermore, the economics of hiring a lawyer for a small claims case may not make sense since the average claim amount is between $3,000- $5,000. This is because lawyers cannot be present for initial hearings in small claims court in California. Still, that This means thatese individuals have to file, serve, and prepare for their cases alone.
Enter People Clerk: a company that is giving people the tools that they need to seek justice in small claims court. 
What is People Clerk?
Camila Lopez is an attorney, CEO & Co-Founder at People Clerk. She explained to us that "People Clerk is an online platform that helps you to prepare for every aspect of a small claims court lawsuit. From preparing and filing your lawsuit to getting an evidence packet ready for the judge, we have a number of different services that can make it possible to pursue justice even on limited funds."
Lopez went on to say that, "Understanding the exact process for filing a small claims court lawsuit is a key first step when you want to file a claim. We have many resources that explain the process, its services, and the associated costs."
While People Clerk's services are not free, the prices are significantly more affordable than those associated with a traditional lawyer.
Who is People Clerk For?
People Clerk is an interesting platform for anyone who has considered filing a small claims lawsuit or is being sued in small claims court. The services at People Clerk make it possible to file, serve, and organize all necessary legal documents with ease.
This platform is designed to act as your legal assistant, not as your lawyer. People Clerk gives you everything you need to seek justice; all you need to do is seek People Clerk.
Ultimately, your exact situation will determine whether or not People Clerk is going to be a good fit. Still, the services provided are helping many people seek justice where it was previously inaccessible, and that's a big deal.
As we see more services like this one that acts for the people, the current legal ecosystem will inevitably have to change to keep up. Will that improve the justice gap long-term? Only time will tell.