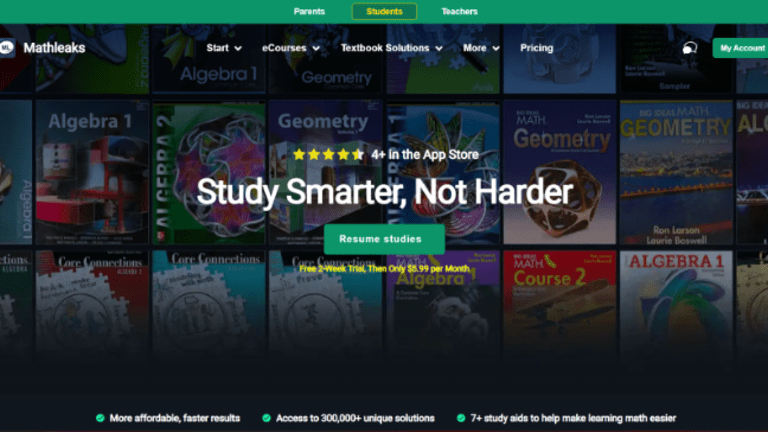 Math Learning Platform for Students, Parents, and Teachers: Mathleaks Offers Unique Study Tools
Students can communicate with math professors, tutors, and other students with ease.
Studying or teaching math can be challenging for anyone, no matter their past experience. We all look for ways to make our life better and easier while excelling in our job or academic career. Mathleaks, an educational platform provides Socially Interactive MathEd - online mathematical training for students, parents, and teachers, giving them the right tools they need for their math classes.
Mathleaks began offering textbook answers in Sweden in 2012, where it was founded. Between 2014 and 2015, they produced their first product. By 2017, Mathleaks had advanced and was preparing to enter the US market. They were ambitious due to their significant position in Sweden, and it was clear that starting in America was the best course of action. Mathleaks demystifies math for students in 7th-11th grade.
To assist students in visualizing math and advancing their mathematical skills, the platform provides a coding window, textbooks, e-courses, book answers, lessons, tests, quizzes, worksheets, and a variety of math tools. Students can communicate with math professors, tutors, and other students with ease. The platform is user-friendly and provides the majority of what is offered on the website without charge. As a result, pupils have more access to resources for learning, and their parents have the choice of paying for extremely affordable monthly subscriptions.
A variety of math resources are available on Mathleaks, many of which are closely related to any idea or issue you could come into in the classroom. Numerous students have used and trusted Mathleaks to help them pass classes, raise their grades, and enjoy math.
Math has a reputation for being daunting and difficult. Mathleaks is unique in that it provides a setting where students may learn the topic more effectively using motivating, inexpensive, and cutting-edge Elearning technologies. The platform is accessible because of the brand's careful efforts.
Creating supplemental instructional materials takes time. Mathleaks offers Common Core curriculum-compliant teaching resources, saving instructors valuable time and effort. Their engaging online courses are also perfect for a classroom environment, and that makes them a great choice for math teachers as it works like their personal teaching assistant.
On their website, people can find numerous tools all in one place. From Algebra 1, Geometry, and Algebra 2 e-courses that coincide with the US curriculum, textbook solutions, math solver tools, and many other tools that will make learning more fun and engaging.
Mathleaks encourages improved student results by making math learning smarter, not harder. Mathleaks' goal is to help all people learn better math, no matter where they come from. As a result, Mathleaks has offered a remedy by offering trustworthy and reasonable homework assistance. They use a very different approach than a math solver, a math calculator, or an online graphing calculator.
Their community is based on rules and principles of generosity, profound understanding, respect for individual privacy, and, most importantly, equitable access to learning.
When math gets challenging, Mathleaks makes it simple. Available across platforms and online, users are able to study whenever they need to and wherever they are with whatever device is available to them.
Follow Mathleaks on Instagram and Facebook and visit their website to learn more about their plans!