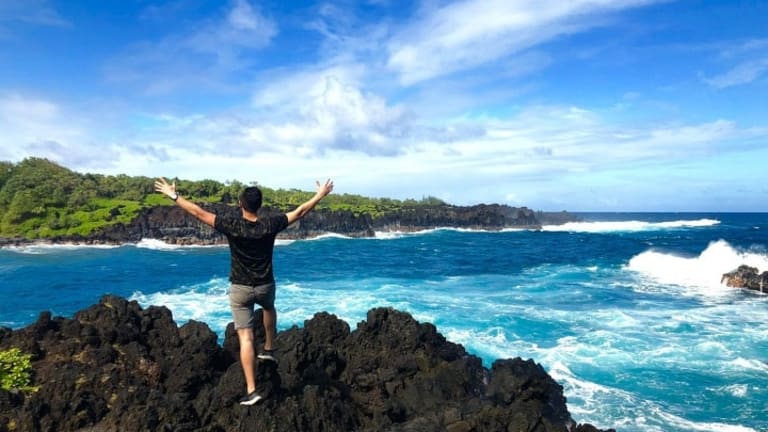 #2 Matt Tommy Positioning and Sales Masterclass: Why poor positioning and lack of authority is killing your business as a coach or agency owner.
Don't focus on lead generation, paid ads, or sales because the time that is spent is wasted.
What's worse than rejection? Defeat. That's how most business owners, coaches, and agency owners feel. Especially at the beginning of a new business, it's so hard. WHY is that? One, you're experienced but the main thing is what Charlie Munger Warren Buffet's Business partners' psychology term he uses is social proof. This is a bias that elicits an emotion which is called ''Trust'' which is needed in relationships, business deals, in anything and everything.
What pains him to see as a coach/consultant of multiple 7-8 figures high ticket offers? Is that brand new offers are trying to cook like a world-class chef without a recipe. They are skipping key steps of the recipe and doing things in the wrong sequence. Without being a digital authority, yes digital authority is what he said an individual is not set up for success. Don't focus on lead generation, paid ads, or sales because the time that is spent is wasted.
Don't focus on lead generation, paid ads, or sales because the time that is spent is wasted.
Here is what he means by that - an authority is someone who is displayed as an expert and especially online. The analogy he uses is this - Imagine there is someone who is looking to make the biggest purchase of their life. Any guesses? They want to buy their first home, but they don't know any realtors or real estate agents in their area so they are super unsure. The person sees two realtors at an event. The first one is really nice, super personable, and provides the business card. Later that evening they do their research… go check out the realtor's website and social media presence; Google them. Anyone won't believe their eyes... On her Instagram, there are dog memes, on her website, it's tacky and looks like it was made in 1995 and oh boy, oh boy when they Google her nothing comes up about her doing real-estate. The potential client is now scared, skeptical, and lost the most important 5 letter word called ''TRUST''.
Moments later it gets better when another realtor approaches them. They greet them with exactly the same interpersonal skills displayed. Again after the first interaction a bit on the fence, but they are open to interacting. The Realtor provides the business card and the prospective client does more homework on the company. They go again to the search web that everyone uses called ''Google''. A few moments later ping. Amazing website, a bunch of positive reviews, video testimonials, podcasts, the realtor has spoken on stage and has articles in big magazines and has a huge social media following. When they Google her, the backlinks and her website/real-estate awards and careers show up. Now let me ask this question. If an individual had to do business with one realtor purely based on their online presence, who would they choose? Businesses and especially real-estate are getting noisier and noisier; any individual needs to separate themselves from the crowd.
Are you losing trust in the most important part of the sales process? Nothing is worse than having or "I need to think about it" or "get back to you". If possible (1) solve their problem (2) an expert with authority and have a dominant online presence. Do you really think they would say they need to think about it? Or would they be chasing somebody for business? Here is some free value below of how to build authority: (1) Provide long-form value posts on Key Facebook Groups in your niche (2) Invest in your personal branding (3) Post valuable consistent social media posts (4) increase your organic social media presence which we do at business automation growth (5) Be interviewed and do outreach for local podcasts (6) Speak at virtual or live in-person events and have a photographer capture content (7) testimonials that are written, video or texted to you.
Sponsored