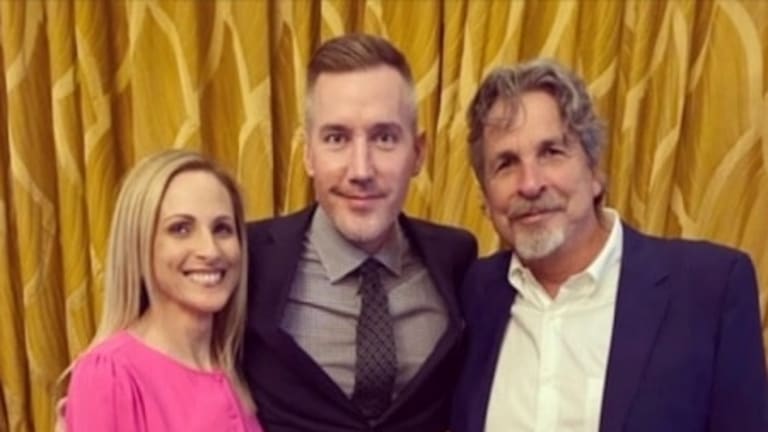 Matthew Sauvé, Along with Hollywood A-listers, Shows His Support for Disability Inclusion at Ruderman Foundation's Award Night
Actor Matthew Sauvé chose action in the movies over action on the streets.
Nature does not favor or oppose; people do, especially those who move the pieces on the global chessboard. Change comes in many shapes, sizes, and forms, not unlike people who are born with a disability. Constituting 27% of the world's population, people with disabilities make for the world's most significant minority. Yet their voice is least heard. Thankfully, celebrities like Matthew Sauvé, along with Hollywood A-listers, are becoming harbingers of change by showing their support for disability in Hollywood, including at the Ruderman Foundation's award night.
The Ruderman Foundation is well-known for encouraging the inclusion of people with disabilities, in all areas, including Hollywood cinema. The Foundation honored notable directors Peter and Bobby Farrelly with the Morton E. Ruderman Award for inclusion at a star-studded event in Beverly Hills. Award-winning actor Matthew Sauvé along with several of Hollywood's biggest names, graced the occasion and supported greater inclusion in Hollywood.
Actor Matthew Sauvé chose action in the movies over action on the streets. Though previously a police officer for 12 years, he could no longer resist the quiet voice inside beckoning him to his true passion as an actor. Now he hopes to end the stigma of exclusion along with the likes of Mark Ruffalo, Glenn Close, Bryan Cranston, and several others.
Actor Matthew Sauvé chose action in the movies over action on the streets.
The inclusion of those with disabilities needs to be embraced across all sectors. Change can only take place when the stigma is destroyed. Hollywood has the power to lead by example. The Ruderman Foundation and Hollywood's finest are doing their part to promote inclusion and encourage others to follow. Matthew Sauvé added, "Inclusion needs to become a norm, rather than an exception. I am glad that the Ruderman Foundation and several Hollywood stalwarts are doing their part to bring about this much-needed change."
In a bid to produce new content, filmmakers are looking for stories in directions that were until now creatively unavailable to the mind. Sauvé, firmly believes, "it's time for authenticity and for more people with disabilities to be on screen. I am glad the Ruderman Foundation felicitated the Farrelly brothers for their extensive contribution to inclusion."
Matthew Sauvé believes that we make the world in our image. While he remains focused on his upcoming projects, Sauvé's presence at the event, along with like-minded celebrities, was appreciated by those in Hollywood and beyond.
Sponsored