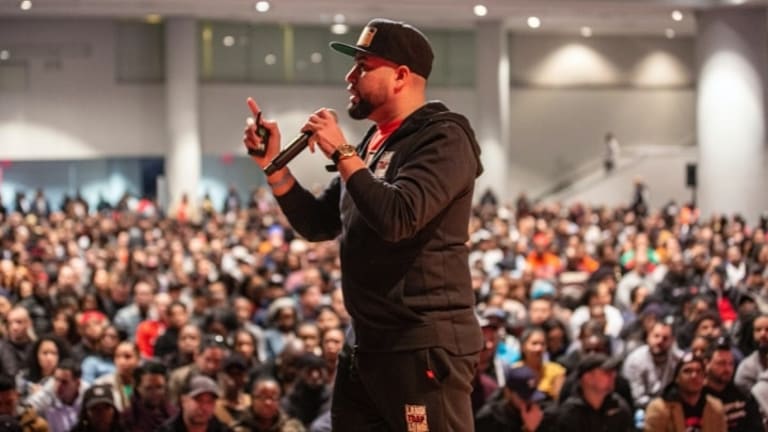 The Credit Dude's Best Advice For Maximizing Credit in 2020
Jose saw the urgent need to help people with their credit, as he himself personally suffered the consequences from having a bad credit score.
2020 has been a crazy year to say the least. With a global pandemic seemingly putting everything on halt, the world changed overnight more than we could have imagined. The coronavirus hit some a lot harder than others. Many were not prepared to lose their jobs, to no longer have a steady income and to not know where their next paycheck may come from - and importantly, what might happen to their credit.
Fortunately, there were some acts passed by Congress which eased the financial pressure off a few, however a lot of people didn't take advantage of this and suffered tremendously as a result. The Cares act which protected consumers from negative reporting, was enabled if creditors had been contacted to work out an accomodation to extend payments. One man who's been busier than most in 2020 is Jose Rodriguez, aka The Credit Dude.
Jose saw the urgent need to help people with their credit, as he himself personally suffered the consequences from having a bad credit score.
Formerly serving his country as a United States Marine, Jose saw the urgent need to help people with their credit, as he himself personally suffered the consequences from having a bad credit score. In 2010 Jose founded Clean Slate Credit Solutions, doing business as 'got credit?'. Since then, Jose has helped countless people get their credit in check and change their lives. Fortunately for us, here he shares his best 5 tips for maximising your credit in 2020.
The first thing you must do is call your creditors. Do not ignore emails, phone calls, or letters regarding past due accounts. You must find out what is available and see if there are any accommodations they can offer you. If you just ignore accounts that you need to pay and fail to mention that you were affected by the coronavirus, then you won't be able to take advantage of any courtesy adjustments when it comes to late payments or even interest that is charged. It's always best to pick up the phone and see what is available and for how long. Even a deferment as short as 2 or 3 months on a car or mortgage, can give you the breathing room to pay off other accounts or build a nest egg for the future. Always ask if it's required to pay the deferred payments in full, or after the accommodation period if they can put it on the back end of the loan.
The next thing you must do is apply for a personal loan at your local credit union. They can provide you with a big advantage, as they allow you to pay off all of your credit cards and make only one monthly payment towards your personal loan. This will be sure to keep the credit cards open but transfer the debt from revolving to installment which will raise your credit score. Make sure that you do not apply for a 60-month loan and keep it short, like 24 or 36 months. The last thing you want to do is take out a loan for 5 years and then max out your credit cards again and be in an even worse position than before.
Thirdly, you must ask for a limit increase. The higher your credit limits, the higher your credit score can be - provided that you have low balances on those credit cards. If you can get approved for a personal loan to pay down your credit cards, or even if you can pay down your credit cards on your own, ask for a limit increase once the balance is under 30% of the credit limit. This increases your available credit, which contributes to maximizing your credit score. Credit utilization or the amount you owe on credit cards compared to the available credit, is 30% of your credit score, or roughly 165 points.
Next thing you need to do is rent your car on Turo. This is a company that pays you for renting out your car. This can be an enormous help towards covering monthly payments. "I have friends that have 2 or 3 cars on Turo and not only are their car payments covered, but they are able to use anything extra to cover their water, cable and electric bills" Jose says. To see what you could get for renting your car, download the app or visit their site to see reviews and what cars are going for in your area. You can easily make up to an extra $1500 per month doing this.
Open a business. Special talents and hobbies that can make money are things that need to be leveraged in 2020, cause if there's anything this year has shown us, it's that you need a backup plan. You can make nearly anything and sell it on Etsy, Let Go or Amazon. "I saw someone going to garage sales and buying this for a few bucks and then selling them on Ebay for a lot more and making an amazing profit. Even if you make bracelets, facemasks, or even over a service like laundry, haircuts, or even cutting hair, that can help you start your own business" Jose explains. This could help you make an extra $500+ a month that could pay off your credit cards or any other debt. Remember, every penny counts when paying off debt. Not only does it maximise your credit score, but it saves you money on interest the sooner you can pay it off.
Make sure to use these 5 tips to maximize your credit score and get your credit back in check for 2020 and beyond. Make sure to go and follow Jose on Instagram at @thecreditdude where he shares daily tips on how to improve your credit and master your finances. You can also visit his website here.