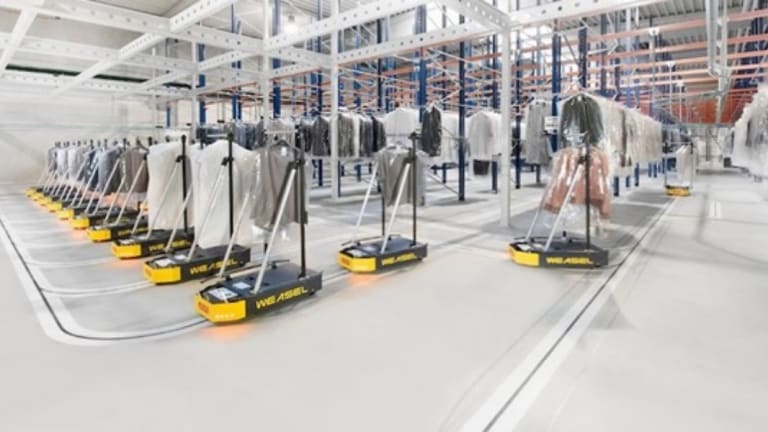 McMurray Stern: Technology in A Different Way
McMurray Stern's capabilities place them in the best position to serve the industrial markets in Arizona and San Diego.
The company, McMurray Stern, is one that every business needs to optimize their workspaces and distribution centers. The company is a specialty contractor built on over 40 years of untarnished reputation.
A fully integrated design-build team manages every project that McMurray Stern takes on, meaning that clients are given a customized experience that is mindfully tailored to their needs. An entire team manages all aspects of a project, including design, order placement, planning, site meetings, installation, and service and maintenance. Installers and maintenance technicians are factory-trained agents of McMurray Stern. Clients are able to come to McMurray Stern and fully trust that their business is in good and capable hands.
McMurray Stern's capabilities place them in the best position to serve the industrial markets in Arizona and San Diego.
Since 1980, Murray Stern has been providing storage solutions to businesses, manufacturers, distributors, and customers. McMurray Stern's capabilities place them in the best position to serve the industrial markets in Arizona and San Diego. There are so many tips and industry news that they make, which they share with others for the benefit of everyone. Agriculture, health care, museums, retail, fashion, and grocery are among the fields where McMurray Stern technology is used.
"We are driving our newer automation business to match the current explosive growth that the industry is currently experiencing," said Pat Fitzpatrick, Vice President of Sales and Marketing. "We are trying to achieve this through aggressive marketing plans that started with a complete revamp of our website and reworking of our entire marketing and business development approach."
Take the healthcare field as an example. There is an urgent and pressing need for products in the healthcare industry due to the shortage of supplies. Yet, there are issues from manufacturing, to storage, to distribution. A company like McMurray Stern can handle these products and ensure that these needs are met when it comes to the healthcare field. The company focuses on adapting to spaces across the country because commercial real estate is limited in the country, which makes a significant difference in meeting consumer needs.
The company website sums it up best in saying, "McMurray Stern focuses on assisting organizations in a multitude of industries to maximize space and save time by creating solutions for an improved workflow." If you are looking for industry solutions that can help you become more efficient, McMurray Stern will work directly with you to provide solutions.
McMurray Stern's approach comes from not knowing what the future holds when it comes to the industry, especially since we are still in a pandemic. As a company, it is one of its responsibilities to listen to the consumers and meet the needs of those around them.
Every day, consumers around the world are constantly changing the way they shop. "Automated grocery distribution and storage solutions offer simplicity, inventory control, and same-day delivery options without impacting store inventory," explains a McMurray Stern spokesperson.
This need for automation addresses labor shortages, space constraints, and customer expectations all in one bundle. McMurray Stern as a whole can offer solutions and ways for your experiences to grow that will help meet consumers' demands.
McMurray Stern's current objectives are to adhere to the current market trends in commercial real estate. By doing this, the company can maintain practices that are aligned with the industry's intentions.
Find us on: https://mcmurraystern.com