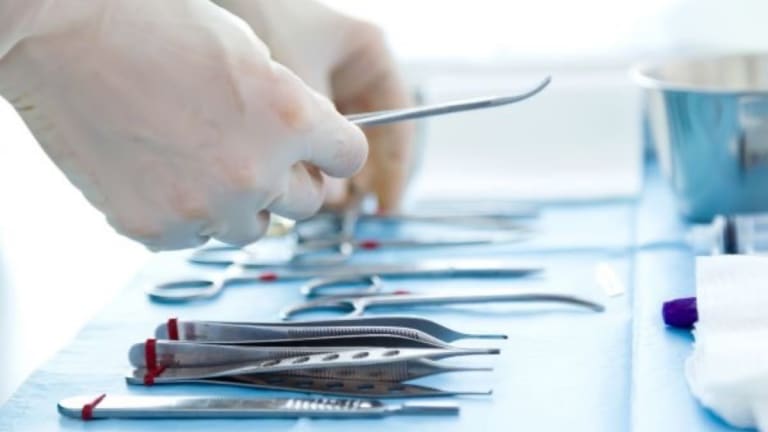 How to Check Out Your Doctor for Medical Malpractice
One of the simplest ways to check out your doctor for malpractice is to simply search their name and the words "malpractice suit" or similar terms.
United States patients file more than 85,000 medical malpractice lawsuits each year, and in many of those cases, it's not the first time the doctor, hospital, or clinic has been sued. Many of these lawsuits could have been avoided if the patient had checked out the doctor's record in advance. Even if there have been no lawsuits filed against a doctor, there is often a record of complaints from past patients. Checking out a doctor for malpractice is a good way to protect yourself when selecting a doctor.
Start at the Top
The state and federal licensing boards are the first to start when checking out a doctor for malpractice claims. The Federation of State Medical Boards is the governing body of licensed medical professionals in the United States. They have a wealth of information on doctors' licenses, certifications, and malpractice history. You can find out all you need to know about your doctor with a quick search.
Check the state's licensing boards. Each state has its regulations for licensed physicians, so you can check with them to see if the doctor has a record of complaints. This state board is separate from the federal one and may contain information that other databases do not.
Conduct an Online Investigation
One of the simplest ways to check out your doctor for malpractice is to simply search their name and the words "malpractice suit" or similar terms. For example, a quick search of "Dr. James Henderson + Los Angeles + malpractice" should pull up some information on the doctor's record. If you find nothing, it may mean that there is no malpractice information on file, which is good, or the information has not made it to the Web.
One of the simplest ways to check out your doctor for malpractice is to simply search their name and the words "malpractice suit" or similar terms.
Check out review sites. Several popular review sites provide patient feedback on doctors, clinics, and specific procedures. For example, if you are planning to get a tummy tuck, you can use these review sites and search for "Dr. Keisha Dennis + Los Angeles tummy tuck" and find other patient accounts of the doctor's service.
This procedure is helpful because many people don't file lawsuits, even when they have a negative experience with a doctor. They simply complain online. You can even participate in discussions and ask questions to learn more about the person's experience with the doctor.
Take a Trip
If all else fails, take a trip to your local county clerk's office and check records there. If there had been a lawsuit against your doctor, this is where the plaintiff would have filed the case. Since most lawsuits are a matter of public record, you should easily access these files.
Ask for recommendations from your doctor. Most doctors will gladly share testimonials from happy clients if you ask. While this won't necessarily tell you if the doctor has been sued for malpractice, it will allow you a little more peace of mind when it comes to trusting your doctor. While there are laws about what health information they can share, most doctors list patients willing to share their experiences with you. Therefore, beware of any doctor who cannot or will not provide any positive testimonials from past patients.
A Few Words to the Victims of Medical Malpractice
If you have been hurt, disfigured, or suffered from a doctor's neglect or incompetence, you may be eligible for compensation. Doctors have a duty of care, and when that is breached, patients can become hurt or even die.
They should be held accountable for their actions or inaction when this happens. Keeping up with our Los Angeles example, the first step to take after a doctor hurts you is to talk to an LA medical malpractice lawyer from Ben Crump. Explain your situation in detail, and your attorneys will start building you a case. Make sure you show them your medical history, your health status before the intervention, the procedure done to you, and records showing everything you went through after the intervention.
Another piece of advice is this: just as you check out your doctor before a treatment or a surgery, check out your lawyer too. Conduct online research, reach out to the Bar and the California Lawyers Association, talk to former clients. You need attorneys who have helped many patients just like you, who trusted a doctor and suffered as a result. Make sure you pick a law firm that has settled many lawsuits, some in the millions of dollars, holding hospitals and doctors accountable. Finally, choose an attorney who will treat your case with the respect and dignity it deserves.
Once you choose the right lawyer for your case, go after the person or entity that hurt you, and don't stop until you receive a fair settlement.
Leland Bengtson
As a journalist, Leland Bengtson dedicated most of his career to law reporting. His greatest satisfaction is to convey legal matters to the public in a language that they can understand. He is active on various platforms and media outlets, writing about common legal issues that people confront with every day. While medical malpractice is his strong suit, Leland covers plenty of other topics, including personal injury cases, family law, and other civil and even criminal legal matters.