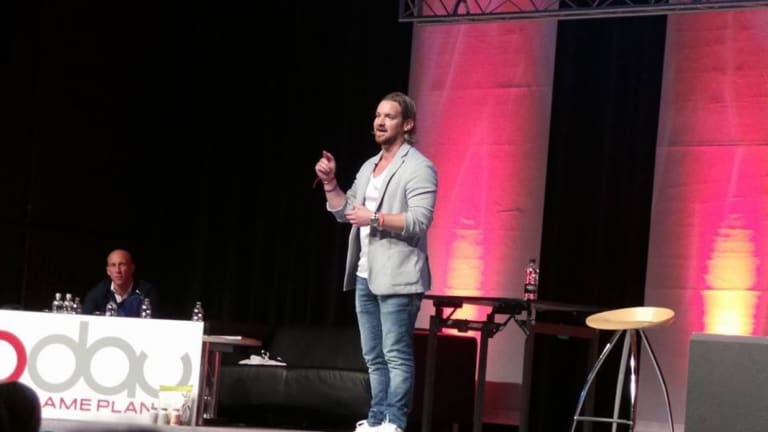 'Dream Chasers' by Mentor John Holowaty Is Everything You Need To Achieve Your Goals
John is a Professional Mentor and Fitness Entrepreneur with many years of experience in Network Marketing.
Dreams are like rays of sunshine. Rays light up the sky, dreams light up life. John Holowaty highlights the importance of dreams through the 'Dream Chasers' program. He believes that having a dream and chasing after it makes us passionate and goal-oriented; therefore, they are essential in life.
John is a Professional Mentor and Fitness Entrepreneur with many years of experience in Network Marketing. He began this program with a vision to lead the youth globally. John wanted to create a productive space for entrepreneurs and dreamers to connect as a community. Dream Chasers follows that vision and has empowered many dreamers to live by their life choices.
Life is not worth living if it is not by choice. John was never interested in dreams and choices. He grew up in an average household and lived a stable life. As a young kid, John did some small earning, like opening a gardening business or selling copied designer clothes in school. He used to do paper rounds and managed to complete a degree at a university. Since John had no aspirations, he struggled to keep up with anything.
Everything changed when John entered the personal development world. He listened to audiobooks and read some inspirational books. Watching people's success stories motive John to do something phenomenal like them.
A quest for a second income source landed him on Juice Plus' official website. This network marketing company offered a good investment and promising career opportunity. From then on began the dream of becoming a well-established network marketer. John worked weekends and stayed up nights while managing his 80 hours a week job as a personal trainer.
At the start, it was challenging, in the middle, it got frustrating, but in the end, it was rewarding. John picked up everything he learned from mistakes to improve and grow his business. While others gave up midway, John remained consistent for three years. He completed one goal at a time to reach his bigger goal. Now, John is the leader at Juice Plus and a 7-figure earner.
'Dream Chasers' results from John's blood, sweat, and tears. This program shows how one can grow their business by following John's example. It comprises weekly mastermind calls, a blueprint to success, access to exclusive content, support group membership, and a free ebook copy of The Success Journal. The program is for dreamers to feel valid and learn how to make their ideas practical in the business market. By joining 'Dream Chasers,' you gain clarity and build a roadmap through John's mentoring sessions to achieve goals in life.
As a mentor of this program, John plans to expand his reach internationally and invite more entrepreneurs to bring diversity into the group. So, turn your dreams into reality by registering for the 7-day free trial today! Also, don't forget to chek out John's book Between Fear and Fortune on the truth about network marketing and living life on your own terms.