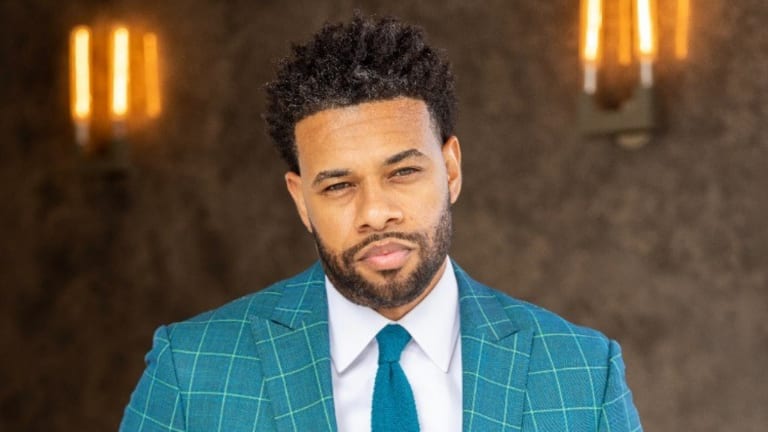 Michael Ferrara, a 12-Year-Old Boy Who Used to Sell Door to Door Products, Is Now a Successful Entrepreneur and Fashion Designer
What tilted Michael towards fashion was that he didn't want to be 'molded into the standard or norm of the mainstream clothing brands.'
His brand, 'The Michael Ferrera Brand,' has won two prominent awards; Los Angeles Business Award and Los Angeles Fashion Award. Starting in 2007, the company has, to date, worked with a wide range of clients, hailing from Hollywood to sports, and continues to increase its client base. It's ranked among the high-level fashion brands that offer customized clothing services to clients. But all this fame and success was not offered on a platter to Michael Ferrera.
Nor was he spoon-fed the fundamentals of business and entrepreneurship and provided long guides on being a successful businessman. The luxurious veil around Michael's life was weaved with dreams, hard work, persistence, and perseverance, thread by thread, right from the early days of his life. His struggle starts at the age of 12 years.
At the time, Michael used to sell products door-to-door and offered personalized services for meager fees. He had indeed built a brand around himself at the time. Later on, he joined the music company of his father at 14 and rendered his services in operational assistance. However, he realized that his true passion lies in fashion a year later.
What tilted Michael towards fashion was that he didn't want to be 'molded into the standard or norm of the mainstream clothing brands.' He liked to stand out among the crowd, a trait still wide-awake in him. He believed that if fashion is meant to make us look robust, following the same trends doesn't serve the purpose. Therefore, he created his own styles and designs so that his dress could reflect the exact Michael from the inside out.
Michael presented his talent to the world after he got into college to graduate in business economics. While there, he opened his clothing line named Maestro Tech, where he sold self-designed T-shirts, jeans, and sweatsuits. "I created my own clothing by embellishing fabrics with other fabrics, dying T-shirts, and simple stuff to make my own unique clothing," says Michael, recalling the good old days.
The creativity and uniqueness offered by Michael worked big-time, and soon enough, people started to ask him to do his magic and make them fascinating dresses. The clothing streak continued with a few hiccups and eventually formulated in a formal launch of a fashion brand by Michael Ferrera with the same name.
Today, Michael Ferrera Custom Clothing Company is one of the top custom fashion brands in the United States that offers multifarious clothing services. Its product chain includes bespoke suits, socks, shirts, squares, and bags. According to Michael, the company is currently providing clothing for men only, but it'll be expanded to women's products in the near future.
Is it really true that there's no age limit to do what you want? Well, we'll take yes for an answer after reading about Michael.