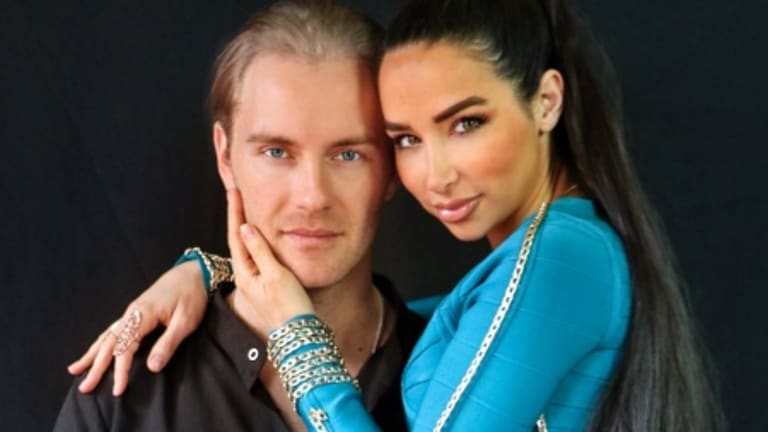 Power Couple Michael Graziano and Natasha Grano Fall in Love on Clubhouse
Digital platforms are growing tremendously for all the right reasons, we must say.
Sometimes, we take a particular path to reach somewhere, but the same path helps us discover a completely different road and destination that is much better for us. Life presents many such opportunities to people in different ways; it depends on how people treat it and how they change things for them for the better, leading to more happiness and fulfilment. Most of our life's decisions are quite intuitive as we tend to hear what our hearts say, and this indeed has changed many lives. The same happened when a mindset coach from the UK listened to what her heart said when she first heard a Canadian entrepreneur's voice in the popular social media audio app, Clubhouse. We are talking about the now famous couple on Clubhouse, Michael Graziano and Natasha Grano.
After a certain podcast, Natasha knew whom she wanted to be with all her life. Michael and Natasha got together on Instagram and started knowing each other more intimately. On this, Michael says that they would FaceTime each other for hours, would pull all-nighters talking and get ''love drunk'', waking up with a hangover the next day. If this is not romantic, what is?
Digital platforms are growing tremendously for all the right reasons, we must say.
Michael Graziano, who has attained great name being the youngest Canadian to visit all 193 UN nations in the world and being the founder of Mindful Media, his successful PR firm had no idea how his life would change after a podcast on an audio app and the same echoes Natasha, who serves as one the best mindset coaches, best-selling authors and the #1 Female Motivational Speaker under 40 in the world.
Michael went to the UK to meet her and the moment they saw each other, they knew. The couple then began celebrating their love in a spectacular fashion, going out for 5-course meals from a private chef at her flat in the prestigious London Mayfair and driving in a white Lamborghini convertible to the local Starbucks. Together, they have done multiple photoshoots for prominent magazines. They also have co-hosted the largest events on the app, including many interviews with people like Jim Kwik (bestselling author), Marc Randolph (Netflix Co-Founder), Lisa Nichols (Thought Leader), John Assaraf (co-author of The Secret) and others.
They also host "Manifest Your Lover", a private mastermind group that hosts hundreds, including eminent personalities like Ja Rule and other distinguished names like Grant & Elena Cardone, Jesse Itzler & Sara Blakely and others.
With their upcoming Clubhouse wedding, they have become famous as the Clubhouse couple and people are also trending them on social media as #Couplegoals. Michael and Natasha are true soulmates and inspire many other lovers and couples worldwide with their unique love story. Find out more now through Instagram @globaldegree and @natashagrano.