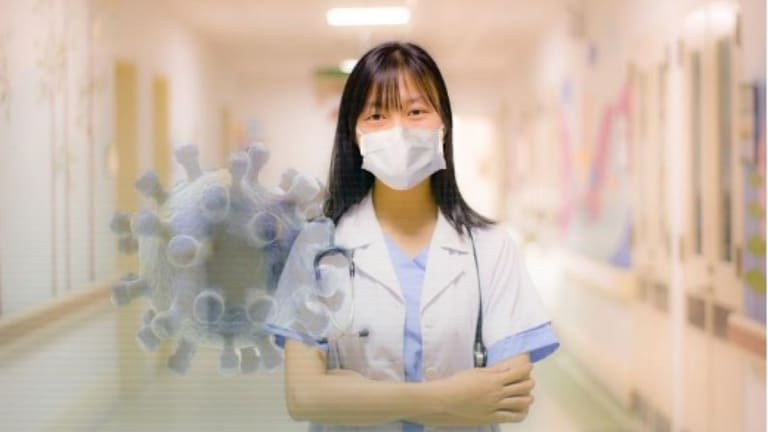 Minimizing Infection Risks During COVID-19
As vaccine availability increased, many states and businesses began relaxing their mask mandates – if not doing away with them entirely.
To say the COVID-19 pandemic has facilitated tremendous challenges would be an understatement. Although many of us spent the majority of 2020 eagerly awaiting vaccines to combat the novel coronavirus, tens of millions of Americans simply refuse to take advantage of the now-readily available vaccines. As a direct result of this, the pandemic has been needlessly prolonged as new strains of COVID-19 sweep across the U.S. That being the case, it behooves all of us to act in the interest of public safety and take active measures to minimize our risk of infection.
Get Vaccinated
When it comes to minimizing your risk for COVID-19 infection, no measure is more effective than getting vaccinated. Full vaccination dramatically lowers your risk of developing serious or fatal cases of COVID-19, and with COVID variants spreading across the country like wildfire, you really can't afford to not be vaccinated. So, unless you have a medical condition that precludes you from receiving vaccines, make a point of getting vaccinated at your earliest possible convenience. 
In stark contrast to most things medicine-related in the United States, COVID-19 vaccines are available free of charge. Furthermore, they're administered at an expansive number of pharmacies, clinics and medical facilities. As such, neither affordability nor accessibility should be an issue for anyone in the U.S. So, if you've yet to receive one of the three readily available vaccines, there's no time like the present to get on top of this. 
Continue Masking Up
As vaccine availability increased, many states and businesses began relaxing their mask mandates – if not doing away with them entirely.
As vaccine availability increased, many states and businesses began relaxing their mask mandates – if not doing away with them entirely. Although this was meant to incentivize people to get vaccinated, it seemingly had the opposite effect. Now, as a result of unvaccinated individuals taking full advantage of relaxed mask policies, many areas are seeing surges in new cases. Additionally, since most businesses don't require proof of vaccination, there's no way to tell who's been vaccinated and who hasn't. Needless to say, the honor system has not served us well.
Furthermore, as previously stated, the COVID-19 vaccines serve to exponentially decrease one's risk of developing serious or fatal cases of the novel coronavirus – which is exactly what vaccines are meant to do. As is the case with all vaccines, these vaccines should not be regarded as impenetrable shields against the virus in question. So, in order to protect yourself and the people around you from infection, it's strongly recommended that you continue masking up, especially in public, even after vaccination. 
Abstain from Congregating with Unvaccinated Individuals
Given the highly infectious nature of COVID-19 – especially its recently-emerged Delta variant – you'd do well to avoid interacting with unvaccinated individuals, even if you've personally been fully vaccinated. As is the case with any virus, breakthrough infections of COVID-19 are entirely possible, and while being vaccinated will offer you a tremendous amount of protection, it's best to avoid tempting fate. Additionally, given how accessible COVID-19 vaccines are in the U.S., few people have legitimate excuses to be walking around unvaccinated. By refusing to get vaccinated, people are placing both their health and the public's collective health at risk, and by willfully interacting with them, you are (unintentionally) giving them the impression that such behavior is okay.
Engage in Regular Self-Care
In order to maintain a calm demeanor and relaxed mindset throughout these troubled times, it's imperative that you engage in regular self-care. This entails regularly making time for hobbies and pursuits that are conducive to stress relief. For example, if you live in a state with legalized recreational cannabis use, indulging in marijuana and CBD products can be a great way to unwind. Arizona-based cannabis enthusiasts who reside in the Phoenix area are encouraged to reach out to their preferred Mesa dispensary if they have any questions. 
The pandemic created by the novel coronavirus has lasted 18 months and counting. Unfortunately, with millions of Americans refusing free, easily accessible vaccines and new COVID-19 variants popping up left and right, it appears that this pandemic is going to be part of our lives for the foreseeable future. As such, even if you're fully vaccinated, it behooves you to take active measures to minimize your risk of infection. Not only will this help protect you and your loved ones from the threat of COVID-19, it can also prove highly conducive to restoring public health and getting the world back on track.