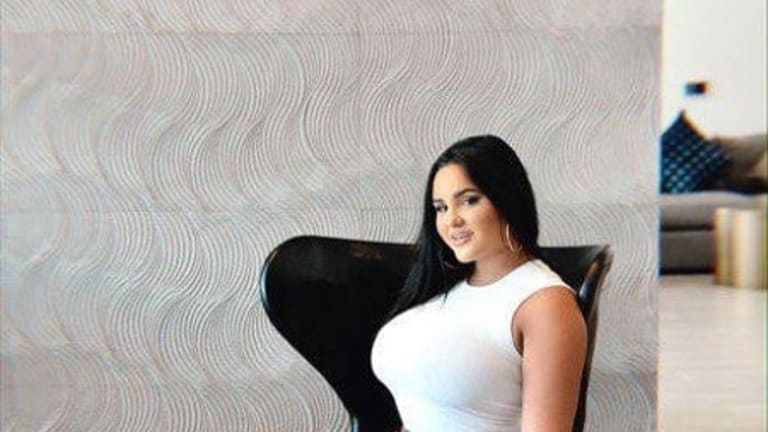 Instagram Superstar Model Alexis Morgan Has Achieved Tremendous Success With Her Unique Shoots
Not only does she get to do what she loves, which is being a glamour model and budding entrepreneur, but she also receives compliments consistently.
Most people know that Instagram influencer marketing is big business these days. It just came out recently that Kim Kardashian-West makes up to a million dollars per post. That is a lot of dough! While virtually nobody earns as much as that, there are plenty of Instagram influencers who are living very comfortably off of what they earn on the popular social media platform. Model, entrepreneur, and philanthropist Alexas Morgan is one of them.
Alexas boasts that she has been able to grow her incredibly popular Instagram following by over 350,000 followers in one month, while gaining 1.9 million in around nine months. She currently has over 4 million followers, demonstrating just how successful she has been able to be as an IG model.
Known as Alexandra by her friends, Alexas Morgan is earning close to a quarter of a million dollars by uploading sexy photos and videos of her shaking and showing off her enormous booty on camera, as well as her other well-defined assets. Her massive following has led to her to receiving a few thousand dollars per Instagram post.
Alexis Morgan – Instagram Model Extraordinaire
Ever the entrepreneur, Alexas also has diversified how income streams. She also has an OnlyFans page, where people who want to see more sensual content can get a subscription for around $10 a month to unlock.
This is one glamour model that you will want to check out, especially due to her sometimes-unique shoots that can also make you laugh. Today, she has garnered fans from all over the world, including Argentina, Spain, China, India, and beyond.
You can say that Alexas has got the life. Not only does she get to do what she loves, which is being a glamour model and budding entrepreneur, but she also receives compliments consistently. For example, one fan was stunned by one of her sexy photos said that "That is what heaven looks like." It's hard not to praise a woman who has such an extraordinary body, and is someone who knows how to show it off.
Part of why Alexas has become so successful is because she has a unique look that is hard to match. After all, not everyone could have those exceptional curves and twerk like a pro as she can. She is, as one fan on Instagram said, "The definition of sexy!"
Whenever someone becomes as famous as she has, there are bound to be some trolls. Alexis will occasionally have comments thrown around her content that attempt to demean her glamour style. However, she is very light-hearted about it. She understands that these comments are not an accurate judgment of who she is, but rather the expressions of insecurities that some people have about themselves.
If you want to follow this beam of light, laughter, and sexiness, then head over to her Instagram page and see the latest from this successful Instagram model. Prepare to be stunned at what you see!