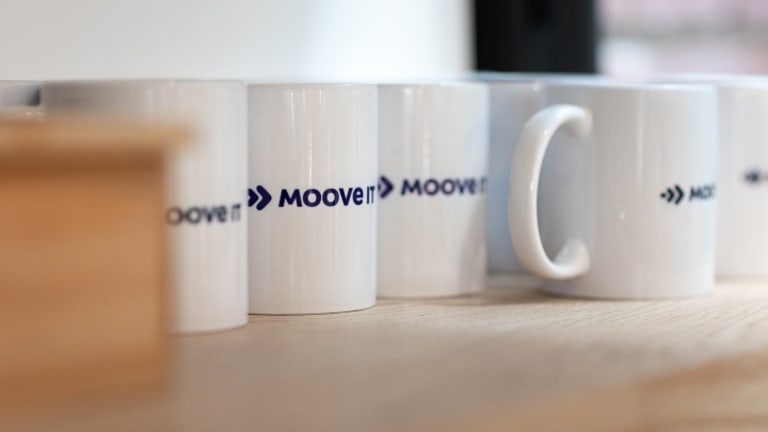 Moove It: A Custom Software Developer That Can't Stop Winning
Moove It focuses first and foremost on impact - both within the company's culture and the custom software solutions it develops for its client partners
In the post-COVID world, businesses are going to have to innovate more than ever before in order to differentiate themselves from the competition and capture a larger share of the market's attention. Technology-centric companies are no different. Through evolutions in new technological products and services, as well as global shifts in consumer behavior and social trends, tech-based businesses are going to have to shine through saturated marketplaces in order to capture that attention. One method companies have begun to do this is by aligning their products such as IOT software or services and human capital with their corporate values, s studies show that more than roughly 70% of consumers are more likely to spend their money with companies whose values align with their own.
One such company that has been able to do this with tremendous success is custom software development company Moove It. With over 15 years of software development experience creating transformative technological solutions for international companies including Disney, Shopify, Hulu, and Unilever, Moove It has been able to achieve repeated success by continuing to adhere to its corporate values of passion, commitment, teamwork, relationship-building, and consistent high-quality output of deliverables.
"The focus has always been taking care of our team members," says Moove It co-founder and CEO Ariel Ludena, who attributes her company's success to "... nourishing a strong culture and lively environment, and encouraging individuals to grow and develop in healthy, happy surroundings."
Moove It focuses first and foremost on impact - both within the company's culture and the custom software solutions it develops for its client partners
Indeed, a large part of why Ludena's software development company, now settled in Austin, TX since 2016, has seen the growth and multiple wins it has achieved to date lies not only in her company's culture, but its willingness to wear its heart on its sleeve in being so transparent with the values that make up its unique and winning culture. Moove It focuses first and foremost on impact - both within the company's culture and the custom software solutions it develops for its client partners - highlighting its ability to "empower social responsibility and global change". Their team of experts also immerse themselves in each new project, becoming as dedicated, passionate, and flexible with each custom solution as their clients are on the final result.
While the custom software development company has won over its international clients and partners through services such as product design, digital transformation, as well as artificial intelligence (AI) and machine learning, Moove It is also well on the way to winning over even more clients and partners in the future due to its recent achievement of obtaining an official Great Place to Work® certification with an overall score of 96% - 11% above the national average of 85%. To further add to Moove It's achievement in this, it was also able to achieve an average survey score of 91% - well above the standard 63%.
When asked if she was pleased with the results of her company's certification, Lundena added that she and her team were extremely satisfied that their focus on "taking care of the team and clients" had won them yet another prestigious achievement for the company. But Moove It's world-renown recognition does not end there.
Earlier this year, along with its Great Place to Work® certification, the custom software development company also received another prestigious achievement in receiving an outstanding Net Promoter Score (NPS) of 82.02.
Companies seeking to gain an official score through the NPS network are scored and ranked using only one simple question: "How likely is it that you would recommend our company/product/service to a friend or colleague?" A higher score equates to a larger number of customers who are happy and satisfied with the company in question, and/or the products or services they offer to customers.
After auditing the company's NPS survey via independent third party PricewaterhouseCoopers (PwC), Moove It's COO, Gabriel Fagundez, said that the score "...is a simple demonstration of the high quality of our work and a validation of our engagement model. This number puts us solidly as a high-end company that truly delivers outstanding service to our clients."
Currently, Moove It has its established headquarters in Montevideo, Uruguay with sister offices in Cali, Colombia, Austin, TX, and San Francisco, CA. Both Ludena and Fagundez have said their company's next major milestone is to become a global software innovation firm by 2025. Though an ambitious goal that requires any company to deliver high-quality impactful solutions, foster sustainable partnerships and relationships with clients and customers, and remain flexible in an ever-evolving technological landscape, Moove It already seems to be well-positioned to meet this challenge and achieve its future goals.
To learn more about Moove It's impactful technological solutions, company values, and case study success stories, please visit moove-it.com today for more information.