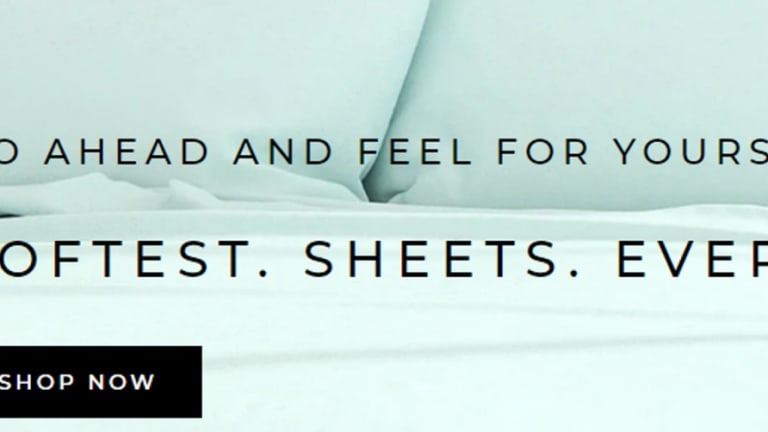 The Most Comfortable Bedsheets for Summer
The sheets that you like most of the year may feel too warm in the summer heat, so you need to prepare the lighter linens for the hot season.
One of the worst drawbacks of hot summer nights is the inability to fall asleep. According to the publication of the Journal of Physiological Anthropology, people who slept in hot rooms had elevated levels of cortisol, a stress hormone, in the morning. And wrong bedding can make this problem even worse. The sheets that you like most of the year may feel too warm in the summer heat, so you need to prepare the lighter linens for the hot season.
Jersey and flannel linen don't work well in the summertime because you are ricking to wake up soaking wet from sweat. Therefore, it's important to find the sheets that keep your body fresh and dry even when it is hot at night. In this guide, we'll help you to sort through the various fabrics and purchase flawless summer linen.
Review of Cooling Materials
As we have already said, the cooling ability of bedding depends entirely on the material type used for them. Certain kinds of bed sheets can prevent heated air excess:
A bamboo sheet, which is a relatively new option on the market, allows for great airflow and can handle extreme temperatures easily and efficiently. Bamboo fabric combines cashmere softness with hypoallergenic, chemical-free, and moisture-wicking features, which makes it gain popularity.
Linen is a common fabric for summer bedding owing to the eminent body heat balance features. However, despite its high breathability and absorption performance, linen may not be suitable for people with sensitive skin: the tough fibers of the yarn can cause irritation.
Linen made from the long stapled fiber of Egyptian and Pima cotton is the classic choice to keep you fresh during hot periods. A smooth surface makes the body feel cool and dry, giving an exceptionally comfortable night's sleep.
Tencel bedding exhibits much more efficient moisture absorption than cotton that, combined with a smooth surface area, gives a natural comfort to sensitive skin. Made out of cellulose from eucalyptus wood, Tencel is hypoallergenic, displays a silky surface, and is considered excellent cooling material.
Silk bedsheets will perfectly match people with delicate skin. The silk fiber is well known for temperature regulating features and perfect moisture absorption. Natural silk is quite expensive, so be warned: certain "silk" sheets can be made from blended fiber that will not keep you as cool as true silk.
While microfiber is synthetic, it is breathable and lightweight. This material dries very fast, so you'll never wake up in a puddle of sweat. Sheets made of microfiber will be a good choice for those who are looking for affordable and easy-to-care-for bedding.
What Weave Will Have Most Cooling Effect?
Each kind of fabric interweave has a different tightness and surface that determines how fresh you will feel during sleep. If you opt for summer sheets, search for the following weaves:
To get better ventilation look for looser weaves, for example, Percale and Jersey. While Percale is plane and gives a fresh feeling, Jersey has a more flexible looped structure with a cozy touch. The knitted structure of Jersey makes it less durable and harder to maintain, so Percale is a more common weave for bedding
The silky lustrous surface gives a cooling hand feel and makes sheets dryer. The weave that delivers such a feeling is Satin. It makes fabric shiny, soft, and beautifully draped. But don't confuse Satin with Sateen - cotton fabric with the satin weave pattern. It is less smooth and has a slight sheen.
There are other types of weaves on the market that manufacturers use to produce cooling linen: Easy Breezy (a variant of batiste weave), White Tie (a variant of twill), and Supercell (a type of percale).
Best Thread Count for Summer Bedsheets
The perfect thread count (the number of threads per square inch of fabric) for sheets depends on the type of fabric. Cooling Tencel, cotton, and bamboo sheets are usually close to the 300-400 thread count mark. Linen sheets are produced from thicker fibers, so their thread count is much lower and is waiving from 80 to 120.
Commonly higher thread count fabric is usually softer and highly durable, but it may not be as breathable as lower thread count options. That's why for hot summer nights, it's better to balance between breathability and softness and opt for 300 thread count sheet sets.
Who Will Feel the Most Comfort with Cooling Sheets?
No doubt, cooling bed sheets are perfect for the summer season: they work well in hot weather and keep you cool by allowing air circulation and movement. However, some people find cooling sheets comfortable year-round. A combination of cozy warm layers of the duvet, blanket, or comforter with cooling sheets can keep the sleeper warm in winter without a high risk of overheating.
Regardless of the season, cooling sheets may be especially ideal for:
Hot-sleepers. People who tend to constantly feel overheated at night will adore the extra breathability and moisture-wicking of cooling sheets.
People who suffer from night sweats. Thanks to the absorbent features of cooling sheets, they never find themselves in a puddle of their own sweat.
Hot climate inhabitants. Comfortable cooling sheets keep them relaxed during sleep and allow relying less on air conditioning or fans.
Couples who prefer different sleeping temperatures. While one partner, who tends to be hot, can enjoy all the benefits of cooling bedding, the other can use an extra blanket and feel comfortable too.
Most Comfortable Summer Sheets
To sum up our review, let's highlight the bedsheets that definitely bring you the most comfort on hot summer nights. With all the available options out there, ideal cooling sheets should be:
extremely breathable
moisture-wicking
hypoallergenic
light waited
smooth and soft
cool to the touch
In the hottest months of the year, give preference to light cotton or bamboo sheets instead of breathable but weighted linen. Pick lightweight fabric with a thread count of about 300 and percale weave. It will perform feeling like there's barely anything on you and have a smooth cool-to-the-touch effect.
Keeping in mind what to look for, you will easily find sheets that will work well in hot weather and keep you cool by allowing air circulation and movement. Breathable bedding can give you a cooler sleeping experience and high-quality rest, so it makes sense to invest in a good quality cooling bed linen.