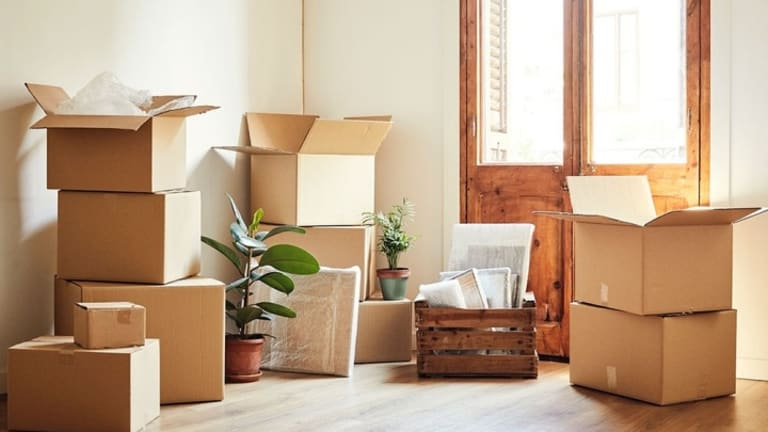 Moving from Los Angeles: Things You Need to Know Before Moving
So you want to (or need to) move out from LA! Firstly, congratulations. As the change is constant, moving in or moving out to a new place can always be an adventurous journey. We believe that it is quite challenging too if you know nothing about the moving process or if it is your first time out of Los Angeles. 
Well, we are here for the exact same reason - to offer powerful tips and tricks to keep your moving from Los Angeles comfortable. Even the fairly complicated process of moving from one country to another country or continent becomes easy when you have got a convenient list of things to know before moving out.
Know what to expect from your move and what to do while moving from Los Angeles to keep the relocation smooth by reading this article.
1. Prepare a Moving Checklist (a MUST-HAVE)
Do you believe in planning? If yes, then you may know how beautifully it can help us. If no, then dude, you have to believe in making a checklist this time. 
Moving can become an overwhelming process, especially when the 'leaving the city' time comes nearer.
Moving can become an overwhelming process, especially when the 'leaving the city' time comes nearer. You need to take care of your paperwork, Visas, tickets, admissions, and whatnot! 
This is why organizing your time properly plays an essential role in successful moving. Take care of your time by following a moving checklist. It will not only help you to remember all the important things all at once but will also help you decide the priority and deadlines.
2. Know Your Budget
For any moving, be it a village to town or one country to another country, precise cost estimation should be the first thing on your moving checklist. The moving process can be very confusing for the first-timers as you may not know how much everything costs and how things will take place!
Here at this point, don't think about anything else and keep in mind that the cost of the move will determine how you want to approach the moving. To learn about the price, request a free quote from any reputed international moving company.
Once the initial contact is established, ask the movers to visit your home in person so that they can offer the precise quote and explain the process.
3. Hire Moving Professionals
Many people think that it is easy moving from Los Angeles to another country. Well, it can be, but not without hiring the services of an international moving/shipping company. They are the professionals who exactly know what to do and when. 
If you think that hiring movers is an expensive option, then you should ask for their quote. Asking them to send an estimated quote is free. This way, you will find out how they can help you reduce hidden DIY costs that unknowingly hurt your budget.
Reputed moving companies can also offer customized relocation solutions to fit your budgets. As they are Pro in packing and moving any type of items, you can get stress-free and smooth moving experience.
4. Declutter Your Home
Yes, even if you don't like it, it is highly recommended. (We know we sound like a strict parent, but well, it's important!) If you have never moved before, you can make this mistake to move every single thing from your old home to another. 
You can't deny the fact that it can be a costly affair if you don't declutter your home first, right? To avoid this common but expensive relocation error, have a look at your entire home and try to get rid of all useless items.
Removing/selling out unwanted items can help you in many ways, such as reducing the transportation cost, reducing the packing time, increasing the storage space, etc. Decluttering will make your moving from Los Angeles to another country much easier and less expensive.
5. Avoid any Moving Mistakes at the Moving Day
Even when you think you have done it all, you may feel that you have left one or two things unfinished. Don't worry, it's normal. Anybody can feel nervous before leaving a country. However, you have to keep your mind calm and be accurate for essential tasks. 
After all, your money, time, energy, and your mental peace will be tested during the time of your moving! So, any last-minute error will make things quite serious. 
To err is human, but as long as you have done your homework, planned well, and got some professional help, everything will be manageable. 
The Bottom Line
At last, we just want to say that whatever you do, just don't make any of these 5 moving mistakes:
Not making a moving checklist or plan the move
Not researching the locality/area of your new home
Not getting any personal/professional help at the time of moving
Not buying insurance for your valuable items before moving
Packing on your own without having a good plan/knowledge
We hope we have made your thought of moving from Los Angeles a bit more clearer and help you with whatever you were looking for! We wish you good luck for your future endeavours and just want to say, Don't worry… You got this! :)