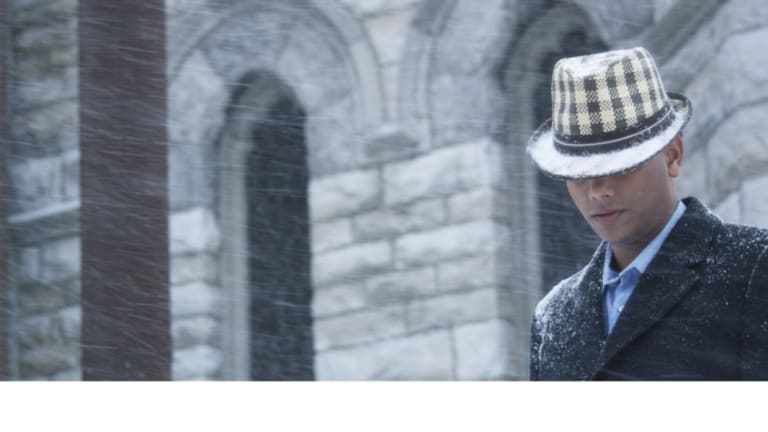 An insight into Mukesh Asopa's creative stride
Being in the industry for almost two decades now, Asopa has earned an amplitude of success for his groundbreaking work.
The abilities of a director are an important aspect of his/her personal brand. Each person brings a distinct set of talents and expertise to the table. What sets one apart is a keen sense to achieve the extraordinary within the ordinary, which is what Mukesh Asopa has always tried to achieve in his works. Mukesh Asopa is an award-winning film director, actor, producer, and entrepreneur. He is the founder of Asopa Films Inc. and a member of DGC (Directors Guild of Canada). A successful director, like himself, is someone who is able to utilize these talents in a range of boardroom circumstances, backed by his/her expertise. With an unwavering dedication and investment in continual education and training, Asopa acquired many talents that naturally got polished over time.
Being in the industry for almost two decades now, Asopa has earned an amplitude of success for his groundbreaking work.
Being in the industry for almost two decades now, Asopa has earned an amplitude of success for his groundbreaking work. All of which is achieved by precisely choosing the right options on each and every step of making a film, be it the characters, costumes, storyline, or something as simple as a shoot location. It is of course a well-known fact that greatness is only but a culmination of small victories, and these victories are nothing but successful implementation of trivial ideas.
Having asked about the significant 'must' things, Asopa mentioned that one of the most important factors while shooting is his emphasis on the locations with real elements of nature. Since before he began his professional career, Asopa has been greatly inspired by the surroundings and how they make up for a huge part of a person's life. This solid belief of Asopa has been prevalent in all of his works till now. This is without a doubt a major setback at several moments considering nature to not always be in favor, but what's a good movie without a few bumps and on-spot alterations. Asopa has always had the quality to mend according to the situation and make the best out of it. A classic example of this was in the shoot of Reel Zombies where one day they were hit with a heavy storm at night and also when they shot in Deseronto in Ontario Canada with the freezing cold weather.
Asopa feels that it is always a good idea to incorporate natural elements in the film rather than waiting for the 'right time' as it almost never does. To top that he has often been seen deliberately using Water, Fire, Smokes, Snow, Heavy winds, Storms to his benefit and making the film even better if it is even possible! For instance, In Bloody Romeo, there were days when few outdoor scenes were done in minus 40 degrees, and with the help of the amazing cast and crew and their enthusiasm he was able to pull the scenes very well. Asopa states that In reality, the harsh conditions for the movies are mostly a lot more creative than the normal conditions.
Filming in practical locations is at the very heart of cinema itself. Asopa in order to make it throb, chooses locations that complement the story, are flexible, and have the ability to be creative. He firmly believes that a dramatic location, creatively captured, could rival any Hollywood construction. With over a dozen creative works out on large screens, Asopa has definitely created a legacy to follow.
Where one can state N number of qualities desired in a great director, However, it is Asopa's use of those skills that play a significant role in him becoming a pioneer in the industry. His willingness to participate in a variety of topics, accommodating to the circumstances in the best possible way and infusing nature creatively in his movies, and setting an example by staying current and relevant in a rapidly changing world is what makes him and his work desirable by the audience.
You can watch the movies on the Asopa Films Website, AsopaFilms.com.