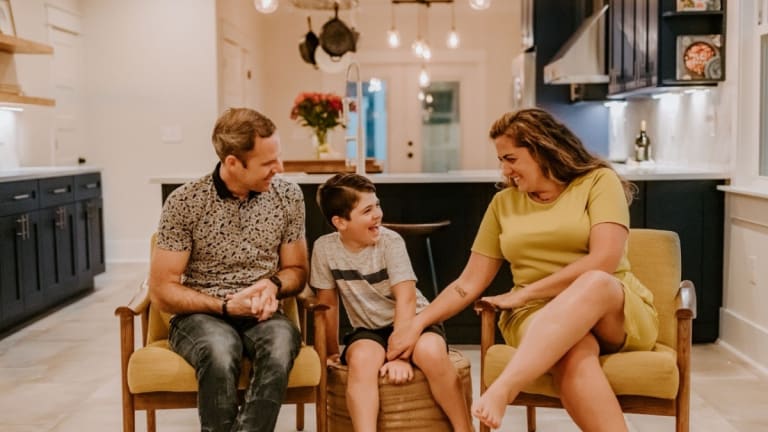 My Scars Are Not Going Anywhere
Cristina put the chronic illness in remission through her diet and lifestyle and is motivated to help others do the same.
"But I Don't Hate Them. I Don't Love Them. I'm Neutral" – Cristina Curp
What doesn't kill us makes us stronger. But it doesn't mean we should credit what tried to kill us for our present strength. While circumstances may break a person, they can also make one. But that does not mean we should subject people to adversity just to bring out the best in them. Accepting one's situation does not necessarily imply glorifying it. That is the critical lesson Cristina Curp is trying to teach us.
Cristina put the chronic illness in remission through her diet and lifestyle and is motivated to help others do the same.
She is a Hidradenitis suppurativa (HS) warrior and a functional nutrition therapy practitioner. Cristina put the chronic illness in remission through her diet and lifestyle and is motivated to help others do the same. Beyond remission there is acceptance, Cristina says. HS leaves awful scars behind, which she has all over her body. While these used to be the source of self esteem issues, she has learned to not let them hold her back. The blogger hopes to educate people on the connection between what we eat and how we think and how it impacts our health, regarding autoimmune and autoinflammatory conditions.
The Castaway Kitchen is a growing online community for people with autoimmune issues, autoinflammatory skin conditions, like HS, and other chronic illnesses. She helps people feel seen and supported via educational content and healing recipes. Cristina, also a military spouse, was living out of the Navy Lodge on Pearl Harbor when her health hit rock bottom and she was struck with the idea to create this platform. Since then, the love and support she has received have encouraged her to continue enabling people to improve their lives.
Cristina is also the bestselling author of multiple cookbooks who believes "all the nutrition information in the world is useless unless people can put it into practice… and that happens in the kitchen." She combines her culinary skills with her ambition to help people feel better through food by sharing eye-opening information on her YouTube channel where she sheds light on common chronic illnesses rarely discussed. She often leads candid discussion across her social media platforms about the mental health aspect of living with HS and subsequently the extensive scarring it leaves behind.
The community she has built over the years is aimed at people who might relate to her struggle. Cristina hopes to reach out to people in need and remind them that they are not alone and can have a healthier and better future. She is impressively aware of her responsibilities as a role model who people look up to.
Her inspirational persona and courage allow her to challenge popular narratives often based on exploiting sensitivities rather than uplifting people. Cristina encourages people to accept themselves and be honest about their feelings and vulnerabilities in order to deal with them eventually. She shares, "My scars are not going anywhere. But I don't hate them. I don't love them. I'm neutral."
Cristina's inspirational journey reminds us that confidence is and will always be genuinely sexy. Through her bold efforts, she hopes to inspire people to accept themselves without any filters. However, it is equally important to her that people know they don't need to pretend to love something hurtful to appease people who may never understand their struggle. It is okay to take your time embracing your truth; It is essential to be honest, at least with yourself, about how you feel in order to heal from your traumas.