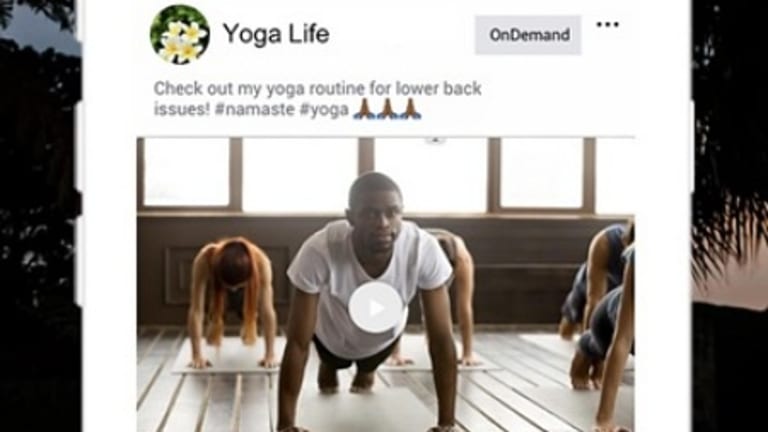 There Is No Better Time to Be a Digital Creator Than Now With MyCutTV!
Unlike a traditional social media platform, MyCutTV does not force advertisements nor does it advertise a "follower" or "like" count.
We are living in the unbridled age of innovation and information. With each passing day, new creators are bringing to light platforms that will fundamentally shift the way that we interface with the world. Indi Wijay, founder of MyCutTV, has set his sights on innovation and reformation within a developing new space - that of micro-funding through social media.
While we are all familiar with platforms like Facebook and Twitter, MyCutTV aims to become something much more unique and innovative. MyCutTV seeks to empower small organizations, creators, and influencers from every background, skill level, and demographic.
Whether we are talking about college athletes looking to raise money or a non-profit trying to raise funds for a good cause, MyCutTV provides a unique platform to build a future upon.
What IS MyCutTV?
If you haven't spent much time on social media, maybe you don't realize the impact that the influencer market has had on the world. Simple posts by celebrities can yield thousands of dollars from sponsors and the right timing can launch a company into viral stardom. While nobody can guarantee a viral opportunity, MyCutTV takes the guesswork out of the equation by offering any content creator the opportunity to monetize their work through micro-funding content.
Similar at a glance to your average social media platform, MyCutTV yanks the rug out from beneath the concept. More comparable to Venmo or CashApp, MyCutTV allows creators to share or upload original content to a platform that rewards views with monetary compensation.
Unlike a traditional social media platform, MyCutTV does not force advertisements nor does it advertise a "follower" or "like" count. For Wijay, MyCutTV is supposed to be the ultimate opportunity for content creators to engage in a world of positive marketing, where views are rewarding and toxicity has been drained from the platform.
Unlike a traditional social media platform, MyCutTV does not force advertisements nor does it advertise a "follower" or "like" count.
New users and longtime providers can upload content for a nominal OnDemand fee. Every time that this content is accessed, visiting users pay a nominal fee. Videos can be shared with other users for the creator to make even more money. Creating a system that thrives on support and sharing rather than on toxic comments and like/follower counts has helped MyCutTV to become a place of purpose, for pushing forward and creating opportunities.
Changing the Way We Approach Content
On your traditional social media platform, content creators upload original works before monetizing them for their own opportunities. This allows creators to have control over their work while guiding their brand going forward. MyCutTV gives a platform for anyone with a message and it allows them to create a future where they can monetize their efforts.
More than just a way to share user-created content, individuals who are not content creators can still get in on the action through the re-run commission program we had briefly mentioned. Re-sharing user content to your account allows both individuals to make money through on-demand posting. This commission gives non-content creators the chance to seize their future and embrace new opportunities as they arise.
An exciting opportunity for everyone in the world of sports, content creation, or non-profit fundraising, MyCutTV's math is simple: post a video or $1 dollar and earn a dollar for every view. While the technology may seem new through the sleek MyCutTV app, the application seeks to simplify the entire process so that even non-content creators can get in on the action. If you have a follower with their own large fanbase, your content can be re-commissioned to provide earnings for both parties.
Ultimately, MyCutTV is set to begin the shift toward micro-funding at a user-by-user level. While charities and non-profit organizations will be able to use the platform to engineer donations for their causes, individuals in other fields and with other goals and dreams will be able to do the same. Users can withdraw earnings as soon as they hit the $10 threshold. At the time of this writing, Wijay expects many users to make their way to his platform from places like GoFundMe and Patreon.
Through their patented mobile application, myCutTV undercuts all of the traditional interruptions that we are familiar with in today's social media landscape. From sponsored posts and subtle advertising to sabotaging social media algorithms, content creators and their viewers have often been held back in ways that MyCutTV can address.
Be a part of the vision today by visiting http://mycuttv.com!