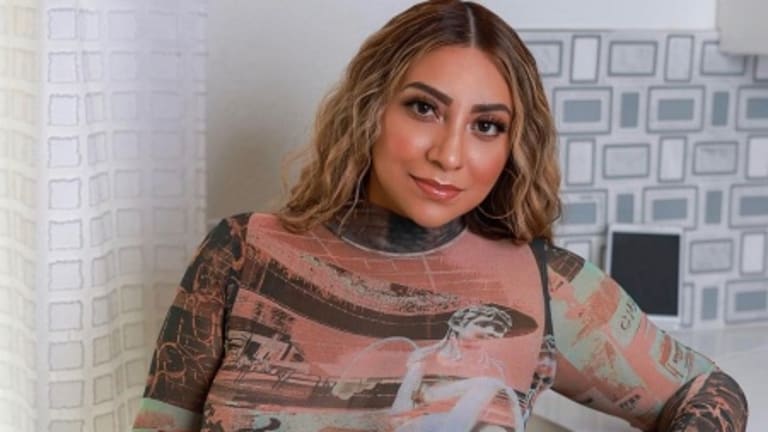 Nancy Hernandez: From Motherhood to Social Media Stardom
How the model, YouTuber, and former stay-at-home mom rose to the top of the social media industry.
When you think of the stereotypical stay-at-home mother, Nancy Hernandez most likely isn't the first person that comes to mind; however, the mother, social media influencer, and model is here to break the unrealistic expectations that society puts on mothers – from what they "should" be and what they're "supposed" to look like.
You might recognize Nancy Hernandez from the video that made her an overnight media sensation back in 2017. When doing a side modeling gig for a small boutique, a behind-the-scenes video of her wearing jeans and a flattering top went viral. She went from a few thousand followers on Instagram to hundreds of thousands almost instantaneously. This was something Nancy never expected, but it ultimately sparked her interest to take advantage of the situation and start a lasting career on social media.
Since the viral video came out, Nancy has gained more than 1.5 million followers on Instagram alone, and over 200,000 subscribers on her YouTube channel. She has also branched out to other social media outlets such as Twitter, Facebook, and a subscription-based modeling platform, on all of which she has been immensely successful. She has now worked with some of the biggest names in the fashion industry, modeling for international brands like FashionNova, FashionNovaCurve, Pretty Little Thing, and Dolls Kill. She has been recognized by a variety of celebrities and has even been reposted to famous accounts, including Cardi B's and Blac Chyna's social media platforms.
How the model, YouTuber, and former stay-at-home mom rose to the top of the social media industry.
All while successfully pushing her way through the social media whirlwind to find herself in the spotlight, the number one priority for Nancy has always been and remains to be her children and family as a whole.
Nancy says that when times get tough or when she's exhausted from the pressures of the modeling and social media industries, her family is the one thing that keeps her going. Being a young mother, she and her partner struggled financially in the beginning of their relationship with paying bills and putting food on the table, just many young parents do. The thought of those difficult times keeps her constantly running towards her goals. The more she runs, the further she is from ever going back to the times where she and her partner had to figure out how they were going to put food on the table each day. Ultimately, Nancy wants to make life easier for her kids.
Additionally, out of all the incredible accomplishments and impressive partnerships she has accrued over the past few years, Nancy hopes to be remembered for much more than that. She wants to be remembered as a role model to women, an inspiration to anyone who's afraid to chase after their own dreams, and most importantly, she wants her legacy to be that through every twist and turn that came her way, she was an amazing mother, daughter, wife, and friend.
Nancy is a living example that mothers are so much more than just that. They are hardworking individuals with big dreams, successful careers, and whatever else they choose to pursue and be. We encourage readers to keep up with Nancy Hernandez on her Instagram and YouTube channel.