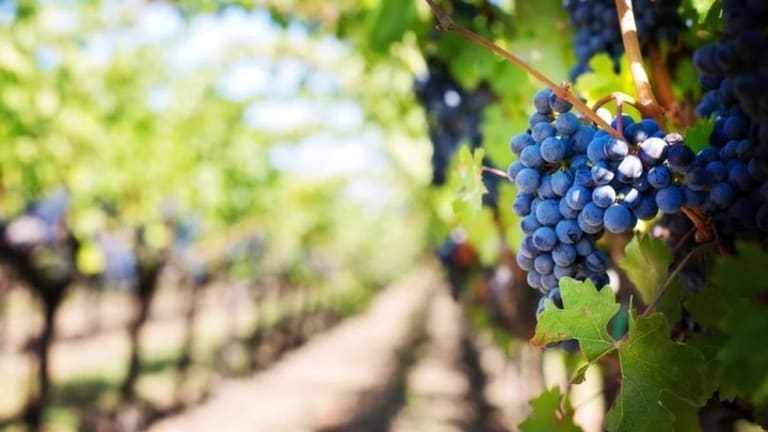 The Best Napa Cabernet Sauvignon Wineries You Should Know
Jara Jones: The remarkable microclimates, diverse soil structures, long growing season, and warm weather of the region welcome consumers and vintners alike.
The esteemed and respected wine reputation of Napa Valley was well-established because of cabernet sauvignon. Napa Valley has around 20,000 acres of vineyards planted with cabernet sauvignon.
The remarkable microclimates, diverse soil structures, long growing season, and warm weather of the region welcome consumers and vintners alike. Also, the many wineries in the valley offer some of the best cabernet sauvignon wine.
The remarkable microclimates, diverse soil structures, long growing season, and warm weather of the region welcome consumers and vintners alike.
Below are some of the best Napa cabernet sauvignon wineries that are worth visiting. So, take a read!
Screaming Eagle
This winery is a private and reclusive in Napa Valley, founded in 1986 by Jean Philips and Tony Bowden. They bought land with at least 60 acres of vineyards, mainly in white varietals.
In the course of time, they replaced these varietals with cabernet sauvignon, cabernet franc, and a small amount of Merlot. Initially, Philips and Bowden sold all their grapes to the wineries around the region.
Then, Jean Philips started to experiment in making wine. She received advice from veteran winemaker Richard Peterson along with his daughter. In the year 1992, Philips occupied one acre of grapes for the cult and first vintage Screaming Eagle.
Did you know that Screaming Eagle makes the most costly, high-priced wines in America? Well, that's according to Wine-Searcher lists. Among the list is the 1999 Screaming Eagle - 750 ml that costs around $3000. What's more, at the Auction Napa Valley in 2000, a six-liter bottle of 1992 Screaming Eagle was sold for $500,000.
Pine Ridge
The daily tastings of this winery offer an illuminating and lively presentation or showcase of the Pine Ridge cabernet sauvignon. Pine Ridge offers an excellent array of wines, but one collection is especially appealing.
This wine collection is called the Appellation. It represents or manifests each of the designated appellations of Napa Valley: Carneros, Stags Leap District, Oakville, Rutherford, and Howell Mountain.
The Appellation Collection of Pine Ridge provides wine tastes a genuine, authentic sense of place at the same time training palates in the process. Apart from the standard tastings, you might also like the elevated tastings offered by Pine Ridge. It is ideal for small groups, venturing to Cellar 47 deep in the caves of the winery for the best experience.
Caymus
This vineyard makes two popular cabernet sauvignon wines. First is the special selection cabernet based on a blend of the best barrels of the year. Second is a classic Napa Valley cabernet, a take of the most notable grape of the region.
Both high-profile cabernet sauvignons always win the attention and money of the top wine enthusiasts of Napa Valley. Moreover, the tasting room of Caymus Vineyards is an excellent adventure and a perfect outdoor experience for a sunny day. Here, you will learn a lot of enthralling stories while enjoying five wines from the Wagner family.
Cliff Lede Vineyards
This winery is situated in the famous Stag's Leap District. Cliff Lede Vineyards is in the middle of the cab country of the region. It centers around a triad of first-rate, marvelous wine talent. With an advanced berry sorting system and gravity-flow winery, Cliff Lede Vineyards takes the beautiful details of winemaking earnestly.
What's more, the winery can separate or segregate the juice in fermentation tanks thanks to the vineyard blocks, named after rock songs such as Born to Be Wild and American Girl. Additionally, Cliff Lede Vineyards is loved and known for its stellar sauvignon blanc and cabernet sauvignon.
The vineyard itself makes a wonderful atmosphere with many wine tasting options, great wine-tasting venues, and rock 'n roll themes.
Louis M. Martini
The pioneering efforts of Louis M. Martini with cabernet infused with a dedication to bring well-priced, well-made cabernet sauvignon wine to the people makes this winery a must-visit. Cabernet Sauvignon from both Sonoma and Napa is the flagship, and it is featured everywhere when you visit.
Louis M. Martini offers excellent wine tasting options, including a seasonal flight. This option changes four times annually, giving you a representational taste of their wine portfolio. Another thing, the Good Life Flight outdoor experience, offers wine enthusiasts to encounter the best things and wines the winery has to offer.
Takeaway
Undoubtedly, the region's cabernet sauvignon is changing for the better. After a mistaken fixation on over-oaked, high alcohol content, and big wines in the 2000s, many winemakers were still aging their products in oak barrels. But today, there is an increasing emphasis on structure and elegance.
If you plan to visit the Napa Valley very soon, you might want to add the wineries mentioned above into your itinerary to taste the best cabernet sauvignon Napa Valley has to offer. Remember that it is wise to call for reservations ahead to save yourself some time and stress.
Jara Jones
Sponsored