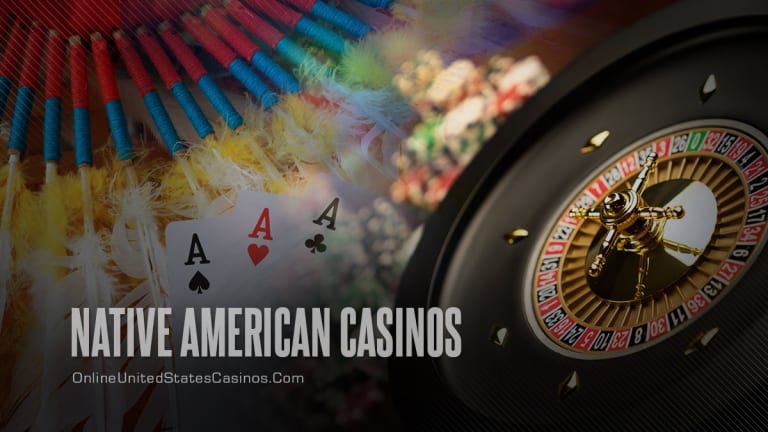 An Introspection into Native American Casinos
Tribal sovereignty in association with the Act's jurisdictional framework allows tribes to operate gaming to promote economic development, strong tribal governments, and self-sufficiency.
The introduction of the Indian Gaming and Regulatory Act (IGRA) in 1988 allowed American Indian tribal communities to open casinos on tribal land in a rapid timeframe. The regulatory Act directly impacted the cultural identity of Traditional Native Americans. It also led to a dramatic increase in pathological gambling and problem gambling across various communities, although widespread research to determine the extent of the impact has been lacking. A probable cause of the limited availability of data is that cultural identity acts as a protective factor.
However, increased revenues from casinos have also made a significant benefit to tribes. At present, no less than 30 states have tribal casinos situated on reservations, while another two states have pending tribal casinos. According to the American Gaming Association (AGA), the combined revenue of tribal casinos was more than $32 billion in 2018. A percentage of the gaming revenue is set aside for educational purposes, infrastructure development, and service delivery. In addition, tribe members located within the casino's geographic location also receive funds.
The Indian Gaming and Regulatory Act (IGRA)
According to the National Indian Gaming Commission, "The Indian Gaming Regulatory Act was enacted by the United States Congress on October 17, 1988, to regulate the conduct of gaming on Indian Lands."
Tribal sovereignty in association with the Act's jurisdictional framework allows tribes to operate gaming to promote economic development, strong tribal governments, and self-sufficiency.
Tribal sovereignty in association with the Act's jurisdictional framework allows tribes to operate gaming to promote economic development, strong tribal governments, and self-sufficiency.
Furthermore, the Act provides a statutory basis for gaming regulation by an Indian tribe to protect it from corrupting influences and organized crime. The Act also ensures that the Indian tribe is the primary beneficiary of the gaming operation and that fair and legitimate gaming is possible.
IGRA allows the establishment of:
An independent Federal regulatory authority for gaming on Indian lands
Federal standards for gaming on Indian lands
National Indian Gaming Commission to meet congressional concerns regarding gaming and maintain gaming to generate tribal revenue
How do the casinos operate?
As one would expect, each tribal casino is owned by one or more federally recognized American Indian tribes, bands, or pueblo. However, that does not necessarily indicate that the same groups operate the casino. In several instances, the tribe allows a professional casino operator to run the casino.
Naturally, the casino operator takes a cut of the casino's revenue for their service and expertise; in turn, the casino can offer a profoundly professional gambling experience to gamblers, resulting in significant profits.
Several tribal casinos partner with popular casino operator conglomerates such as Harrah's - a division of Caesars Entertainment. One of the top benefits of using a casino operator other than harnessing its knowledge, experience, and professionalism is that these casino operators also offer player rewards clubs. These clubs add extra incentives for players to gamble at a tribal casino while also boosting the casino's status as a reputable establishment.
There are also casino operators that are tribal organizations such as Mohegan Gaming and Entertainment (MGE). MGE is a fast-growing operator managed by the Mohegan Tribe that operates in the US and internationally.
In some states, tribal casinos do not fulfill the local demand, and safe online casinos are preferable for those who are not that close to one.
The impact of Native American Casinos on the community
Studies indicate that the prevalence of gambling among Native Americans is similar to the rate for non-Native Americans in the US, with 80% of the Native American population partaking in gambling in comparison with 77% of non-Native Americans. Furthermore, problem gambling is more prevalent among Native Americans at 18% versus 8% of the US sample.
Logistic regression analysis, with problem gambling as the dependent variable, identified that lower socioeconomic status is associated with an increased chance of problem gambling for Native Americans.
But the impact is not only harmful; the positive impact of tribal casinos is far-reaching, with the National Indian Gaming Commission detailing thepositive effects of tribal casinos. Cultural awareness programs, job creation, the construction of wellness centers and colleges are only a few examples.
In addition, the IGRA specifies that net revenues from any tribal gaming operation must go towards:
funding tribal government operations or programs
providing for the general welfare of the Indian tribe and its members
promoting tribal economic development
donating to charitable organizations
helping fund operations of local government agencies.
What is being done to control addiction?
To address the high rate of problem gambling, especially within the geographic location of tribal casinos, several tribes have worked alongside the National Center on Problem Gambling (NCPG) chapters. The tribes have addressed problem gambling by creating self-exclusion and employee training programs to detect and intervene when problem gambling arises.
Wrapping it up
As with many instances of casinos present in communities, there are pros and cons. Uplifting the tribal communities is admirable, but problem gambling is undoubtedly an issue that needs more attention, despite efforts to address this growing concern.
As cultural identity is held in high esteem by Native Americans, many afflicted with problem gambling resort to online resources instead of tribal programs.
Native American casinos have the opportunity to benefit all within their jurisdiction, primarily when culturally sensitive studies about the impacts of gambling on tribes are encouraged and used to address other problematic behavior.
Hein Sondag
Hein Sondag has worked in the online casino and sports betting industries for over ten years. A wild man at heart with a passion for writing about what matters most about betting – turning a profit while enjoying the gameplay. He's an avid fan of horse racing, baccarat, and the slot industry's latest developments. When he's not keeping tabs on the latest online casino developments and writing for OnlineUnitedStatesCasinos.com, he's cycling, hiking, and swimming with sharks.