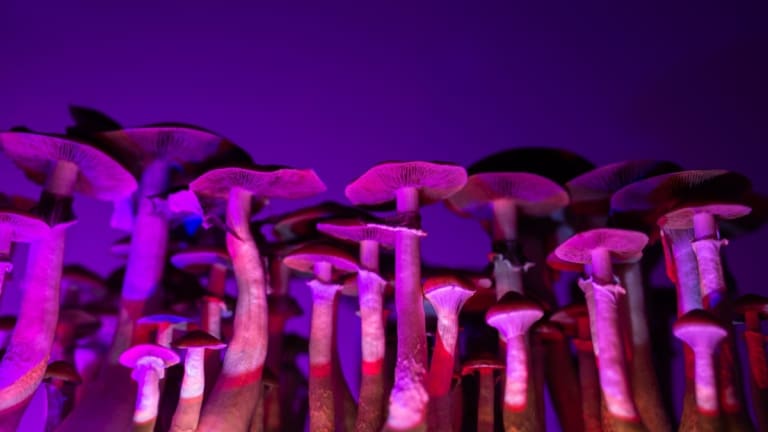 The Canadian company putting the "natural" in all-natural health treatments
Innovative companies such as Filament are pioneering a burgeoning industry yet they still face an uphill battle.
Psychedelics have long been relatively ostracized from modern medicine, but is that about to change? This wasn't always the case. In the early 1900s, psychedelic research was thriving, however in the past 50 years we've seen a total blackout in the industry. Fortunately, this standstill has come to an end as we step into the next era of psychedelic renaissance with hundreds of companies leading the newly thriving space. Enter Filament Health, a leader in the field of all-natural psychedelic research & synthesization for use in medical treatments.
Innovative companies such as Filament are pioneering a burgeoning industry yet they still face an uphill battle.
Filament Health, like other companies in the psychedelic field, is trying to change the narrative surrounding the use of psychedelics. However, Filament has been making waves in the industry by taking a different approach. Filament's focus lies in all-natural psychedelics which have been proven to afford greater efficacy over its many synthetic competitors. Although there is a larger number of combinations for synthetic compounds, artificial psychedelics have a failure rate of up to 90%. This is greater than that of their natural counterparts. Furthermore, plant-based treatments have had a history of success such as Taxol, the best-selling cancer treatment ever, is extracted from the Yew tree and accounts for 4% of global revenue from plant and botanical-based treatments alone. This, alongside the 40% of Western pharmaceuticals derived from plants, speaks to the storied success of all-natural health treatments.
Innovative companies such as Filament are pioneering a burgeoning industry yet they still face an uphill battle. With the historical prevalence of negative campaigns, commercials, and overall public opinion of psychedelics which has been relatively polarised. However, Filament Health's response to this scepticism is well founded. From the Amazonian use of Ayahuasca to the North American Indian use of the Peyote Cactus, psychedelic plants have been safely used for over 1000 years. Moreover, studies continue to come out corroborating the beneficial use of psychedelics as a form of mental health treatment. One such study is being conducted by Imperial College London. They found the use of psilocybin in treating depression to provide positive results. This further substantiates the argument for psychedelics in healthcare.
Filament's work with all-natural psychedelic health treatments comes at a particularly opportune moment. Mental health has been an increasingly important issue, more so than ever during the COVID pandemic. Globally there are 560 million people suffering from either depression, anxiety, or addiction, and an excess of $8.5 billion is spent annually in treatment. Filament's all-natural psychedelics, however, may be able to address this problem more effectively. Over 130 active clinical trials are demonstrating or looking to demonstrate the greater efficacy and health benefits of psychedelics compared to current treatments. Indeed, such results are positive for the outlook of Filament Health's work and the greater field of psychedelics in healthcare treatment.
With this positive tailwind, Filament's foundation in the field serves as a great platform to pioneer the natural psychedelics sector. Filament possesses a world-leading natural psychedelics IP portfolio, novel purification methods, and a consummate botanical extraction management team. With this framework Filament seems poised to lead the research into the known natural psychedelic plants.
In summary, going back to natural remedies may be for the best. Nature has been providing safe and effective remedies for healthcare issues for millennia and Filament Health seems poised to tap into this resource. With a growing mental health crisis and the need for a more effective method to treat it, Filament's all-natural approach puts it in good stead to trailblaze this unexplored sector of healthcare.