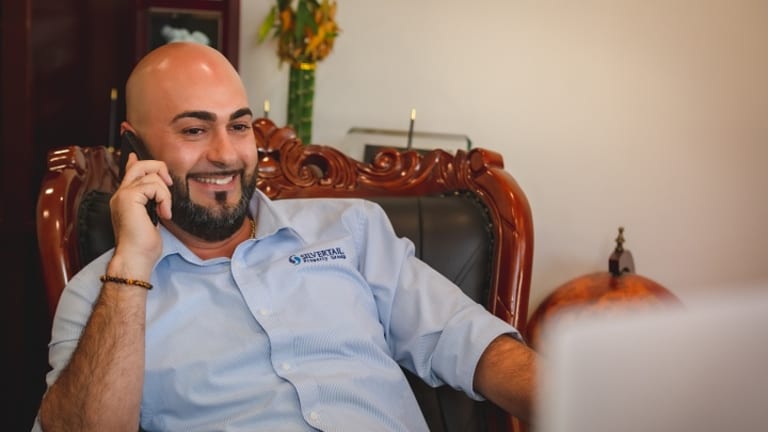 Meet Nidal Rasheed, the serial entrepreneur and success coach behind the exponential growth of entrepreneurs.
The talented entrepreneur is a success coach at Silvertail Property Group and has helped Australians move up the property ladder.
Isn't it great to know about all those success stories that have something greater to teach others and also inspire the next-gen with many teachings and experiences that can give them more inspiration, positivity, and hope in their lives to take on their dreams? Many people have gone through it all and have reached an influential position in their career, creating a success story for themselves from the ground up and transforming the lives of others as well. We came across one such high-performing serial entrepreneur and property investment expert named Nidal Rasheed, who also serves as the Managing Director and Success Coach at well-known firm Silvertail Property Group at Klemzig, South Australia.
The talented entrepreneur is a success coach at Silvertail Property Group and has helped Australians move up the property ladder.
Talking about his journey, Nidal Rasheed says that he is a son of an immigrant family that moved to Australia in 1996 when he was 10 years old after seeing his family struggling overseas. This was when he decided to become a successful businessman because he believed that is how people become rich. Hence, as a teenager at 14, Nidal Rasheed started his first business running six lolly vending machines. This was the start of a new beginning for him and he went on to work in various other businesses like sales and marketing, health and nutrition supplement distribution, restaurant owner, and finally, in 2009, ventured into the real estate industry.
Today, Nidal Rasheed has reached an influential position in the vast real estate sector and has become a serial entrepreneur with five companies, having a sizeable and diverse investment portfolio with a passive income stream, allowing him to live a life on his terms. He is a Property investment expert, entrepreneur, and Managing Director and Success Coach with Silvertail Property Group, successfully educating and assisting Australians in achieving their long-term wealth through smart property investing. He is known as a professional who develops business ethos and breaks conventional thinking and challenges the standard approach to business and investment.
Nidal Rasheed's strong conviction and passion for becoming a successful businessman helped him transform his life from being a teenage businessman running lolly vending machines into launching his firm Silvertail Property Group and becoming one of the leading businessmen. He has now become the number 1 Consultant for ASX500 listed property developers. He is a man who believes in his passion for inspiring growth, creating wealth, and enabling financial freedom for his clients and his colleagues.
The talented business owner and success coach have also focused on developing long-term relationships with his clients, serving them the best services through a stress-free, streamlined, investment process. He wants to be perceived as the go-to source for entrepreneurs and also the many aspiring individuals who wish to grow in life. Highlighting his big message, Nidal Rasheed says that it is important to focus on the significance of financial education in today's world and also the risks of not paying attention to one's wealth creation during one working year.
With several years of being in the property industry, Nidal Rasheed has changed the lives of hundreds of Australians, helping them move up the property ladder, which has also earned him many prestigious awards.
To know more about him, follow him on Facebook at https://www.facebook.com/nidalrash, Instagram https://www.instagram.com/nidalrasheedofficial/, and YouTube at Silvertail Success