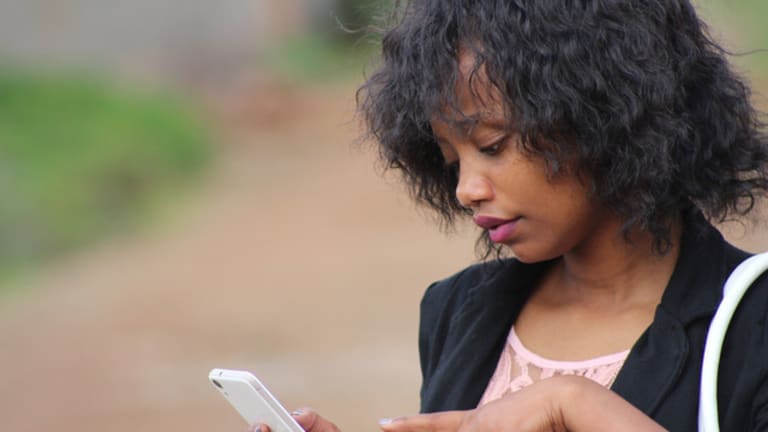 Online dating trends that emerged during the pandemic
One of the major changes in the world of online dating is that there have become even more sites and applications.
It's fair to say the online dating industry stagnated around the world before the coronavirus pandemic. Developers unwillingly implemented new features, and many of the old ones didn't work perfectly. But when the Covid-19 pandemic hit the planet in 2020, and countries began to impose strict quarantine restrictions, it became clear that the dating industry would never be the same. 
At first, the popularity of dating sites and apps went down significantly. People were afraid of getting infected, so were in no hurry to make new acquaintances and meet offline. Many even believed that online dating would become a thing of the past. Fortunately, this did not happen, and gradually online dating began to gain momentum. And then it turned out to be more popular than before the pandemic. THis isn't just due to the fact that people have ceased to be afraid to interact live or many have already been vaccinated. The reason is also that dating services have finally begun to change for the better amid the pandemic. The trends in online dating have changed, and it's these we'd like to examine. 
New tendencies and innovations that have changed the world of online dating
One of the major changes in the world of online dating is that there have become even more sites and applications. There were more than enough of them, but it was during the era of strict quarantine that the number grew rapidly. Today there are more than 8,000 online dating services in the world.
One of the major changes in the world of online dating is that there have become even more sites and applications.
But besides the growth in the number of sites, let's look at other more interesting tendencies and trends.
Conversations got longer and deeper 
Representatives of Tinder, Badoo and other popular services note that recently there has been an increase in the duration of users' online conversations by 10-20%. People stopped living in a hurry, and are no longer rushing to transfer dating offline. On the contrary, they want to get to know the other person better before the first meeting.
Dating service users began to choose their partner more carefully 
Many have really begun to study the profiles of potential partners more closely and intently, communicate on topics that are important to them, and examine a person far more carefully. And only after that they discuss options for a real meeting. More and more people understand that quick acquaintances are not always the most promising.
The popularity of chat roulette features integrated into dating sites and apps has grown
Tinder, Badoo, Mamba, Bumble and many other dating platforms have already implemented video chat functions in their apps and web versions. If not for the coronavirus, we wouldn't have seen such functionality any time soon. It was during the pandemic that the popularity of video calling services — Zoom, Discord, Skype and others — grew. Dating platform developers quickly identified the new trend and hastily added video chats to their services. But there are also separate platforms for online dating via video chat roulette: OmeTV, Chatrandom, CooMeet Russian and others. In many aspects they are significantly better than classic dating applications, where the roulette chat function is in fact at the testing stage.
Active use of artificial intelligence
It's logical that the latest developments in the world of AI have also affected the dating industry. Machine learning algorithms have been used in dating for years. But it is in the current world scenario that the pace of development of artificial intelligence has reached its peak. Tinder co-founder Sean Rad has already said that AI will soon completely change the approach to online dating. And already now with its help, algorithms better select the ideal pair based on tens and even hundreds of parameters. And in the chat roulette area, artificial intelligence has already learned to detect inappropriate user behavior and ban them without the participation of moderators.
Popularization of online dating
It can't be said that dating on the Internet is a new trend. For example, in the Hinge service, the video meeting feature has been around for a long time. But for a long time, almost no one used it. But during the pandemic, it rocketed in popularity. According to the Hinge platform itself, more than 64% of all users have used this feature at least once. And their number continues to grow rapidly. Live cam chat has been chosen by thousands of people all over the world.
Segmented and niche dating services
More and more Internet users prefer niche dating sites. Among the most interesting we can name Hater — an application for finding people who hate the same things as you; Wonder — for lesbian and bisexual girls; Muzmatch — for Muslims, and so on. There are dozens and probably hundreds of these niche dating sites. Each person, if they wish, can find something for themself. Plus many of these platforms are either free or quite inexpensive, so interest in them has only been increasing lately.
Increase in the importance of political views during acquaintance
Interestingly, earlier users tried not to discuss politics on dating sites and apps. It was not a taboo topic, but no one wanted to sound too boring or alienate the other person with their political views. Now the situation has changed for not entirely clear reasons. For example, representatives of the OkCupid dating service state that they conducted a large-scale survey, during which more than two million users said they wanted their future partner to share political views with them. And 60% of all respondents said that they would not be able to meet with a person who has different political views.
The appearance of voice dating services
After the mind-blowing success of Clubhouse, everyone began to actively implement a voice communication feature in a similar format: Facebook, Telegram and others. In the field of online dating, changes have also begun in this direction. This is how the interesting Vox service appeared, in which there are none of the usual profiles and photos. Instead, users record their voices, listen to others' recordings, show interest, get to know each other, and continue to communicate in a format that is convenient for them. Probably in the near future we'll see many Vox copies.
Online dating is changing for the better
The dating industry, which has been making no recent headway, has finally started innovating again. Developers realized that in their classic form, dating services no longer suit the user to the maximum. Their algorithms are outdated and their functionality is too limited. Finally, we've started to see really significant changes, which is very good news. 
Now, fortunately, there are not such tough restrictions in the world as in 2020. It has become easier and more comfortable to live, communicate and meet new people. But still, we are far from the realities of the old world and all the opportunities that we had.
It is very pleasing that in addition to the negative consequences of the coronavirus pandemic, we are also seeing some positive developments. Improvement of dating services and their modernization is definitely one of them. We hope developers will repeatedly please us with new solutions and interesting innovations which we can't even predict today.