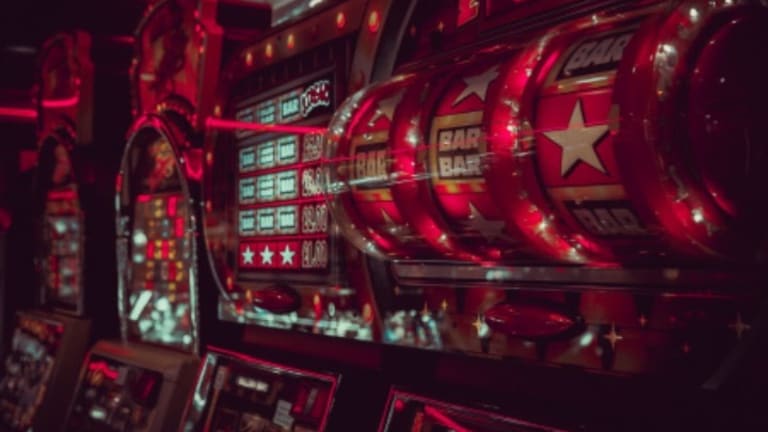 Online Gambling: Have Fun, But Be Smart
People choose to gamble for many complex reasons, and those reasons can turn that innocent, fun gambling into seriously problematic gambling.
Global gambling is on the rise. In 2017 alone, the global market for just online gambling reached approximately $45.8 billion USD, and the entire market is thought to almost double in coming years. But, who is paying into this already massive, and still growing, market? 
The real disparity and explanation of who is gambling comes with research into race/ethnicity and which groups choose to gamble.
Kyle R. Caler et al dug into what is called problem gambling among ethnic minorities in an epidemiological study published in the Springer Open Choice on the National Institute of Health. eBased on their own studies, research, and the work of various previously completed studies, they wanted to compare the rates of gambling participation and problem gambling within ethnic minorities to those of white populations.
They looked not only at the whether or not these groups were gambling in general, but they also looked at other events these groups may have been exposed to, including but not limited to:
Substance Abuse
Mental Health including suicidal ideation
Family History
Age
Effects of Acculturation and Societal Norms/Stress
They found that the highest prevalence of gambling was seen in Hispanic ethnic groups. These groups also experience a higher prevalence of substance abuse and struggled with mental health. Latino American veterans face nearly a 4x greater prevalence of disordered gambling as they potentially struggle with post traumatic stress, major depressive disorder and alcoholism. It was also reported that Hispanic individuals who send money back home to family, have been in the US longer than 12 years or who may have recently struggled with their mental health are more likely to begin gambling. 
The most notable exception is seen in Hispanic-native born and immigrant communities. Despite their daily struggle with poverty disparity, poor education quality and rampant discrimination, rates of problematic gambling is well below that of the white majority. This is in parallel with the Hispanic paradox previously reported and observed. This paradox shows that despite every obvious socioeconomic reasoning to the contrary, these groups of people experience better than expected health outcomes. 
African American problem gambling is about twice as prevalent when compared to that of Whites. Namely, African American women and young male youth experienced the highest rates of problematic gambling. Adults living in disadvantaged neighborhoods experience the highest level of symptoms of problematic gambling. 
People choose to gamble for many complex reasons, and those reasons can turn that innocent, fun gambling into seriously problematic gambling.
Each ethnic group, and sub-group, experiences allowances and stigmas towards gambling that may certainly play a role in whether or not an individual begins gambling and how 'bad' that gambling can get. The most apparent factor is acculturation experienced mainly by second- and third-generation immigrants, or native-born Americans. In line with the stress of acculturation, the roles of social isolation, inability to speak the local language and ability to find a job must be seriously studied and looked into. 
People choose to gamble for many complex reasons, and those reasons can turn that innocent, fun gambling into seriously problematic gambling. This makes research difficult, however, available studies choose not to look at a direct comparison, but rather look at the differences in the characteristics and behaviors of non-problem gamblers compared to high-risk problem gamblers across different ethnic groups. 
Online gambling has many advantages according to some of the people who utilize it, including the convenience of gambling from home, and 24/7 access. However, the price of online gambling is another major draw to begin, and continue online gambling. All around the world, online casinos offer minimum deposit amounts, either offered directly like with $5 bets in Fantasy Football in the United States or through Online Casino databases that list 5 euro deposit casinos. Also, you can certainly find an online casino no minimum deposit. And everyone, in every economic range, enjoys an excellent deal.
Gambling, in particular online gambling, tends to increase with household income, with the most likely income groups being less than $15,000 USD, $30,000‐49,000 USD and $125,000‐ 149,999 USD according to one American study. However, almost all income groups gamble to some extent, the main difference is how much each group spends (or maybe is able to spend). In the UK for example, the lowest ten percent spend about £1.50 per week while the highest ten percent spend about £4.20 per week.
The cost of online gambling, ease of access, and potential to ease one's mental or socioeconomic frustrations, if only for a few moments, makes the draw understandable. For those who can financially afford the potential risk, and can maintain healthy habits, gambling can be a fun pastime.
However, for those who seek out gambling as a way to cope with emotional, socioeconomic, or even acculturation stress, it can quickly turn from fun pastime to a horrible habit that can quickly be categorized as problematic gambling. Have fun with it, the lights and sounds certainly make that easy. But be smart: watch your bets, watch your spending and be responsible. 
Tiqua Jackson