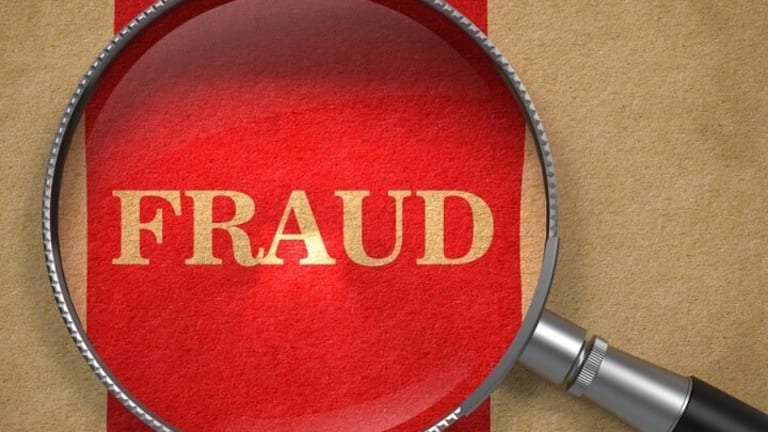 Protecting Yourself From Online Loan Scams
Caitlin Wood: Being able to spot a loan scam or tell the difference between a legitimate lender and a predatory one, will prevent you from becoming a victim.
Turning to online alternative lenders is the new norm for many consumers who can't get approved by the big banks. Whether it's bad credit or past financial mistakes that are preventing you from getting approved, finding a legitimate alternative can be difficult.
If you've been thinking about applying for a loan online or considering accepting an offer from an alternative lender, the most important thing you need to do is arm yourself with the right knowledge. Being able to spot a loan scam or tell the difference between a legitimate lender and a predatory one, will prevent you from becoming a victim.
Online Loan Warning Signs
Being able to spot a loan scam or tell the difference between a legitimate lender and a predatory one, will prevent you from becoming a victim.
While there is a plethora of legitimate online lenders, there are also countless scammers just waiting to prey on unsuspecting consumers, here's what you need to watch out for.
Upfront Payment or "Loan Insurance"—This is probably one of the most pervasive loans scams out there. Borrowers are asked to provide an upfront payment, often in the form of "loan insurance" in order to secure the loan or get approved. The scammers will get the payment and then never been heard from again. Legitimate lenders, online or not, will never ask for any form of upfront payment.
Asking For Access to Your Bank Account—Certain scammers will ask consumers to provide them with access to their online banking, with the excuse that it will help them deposit the money quickly and efficiently. No legitimate lender requires direct access, via your online banking login and password, to your bank account. Most legitimate lenders will directly deposit the money into your bank account and then set up automatic debits for all subsequent payments.
Guaranteed Approval—In order to entice certain consumers, typically those who are having trouble getting approved elsewhere, loan scammers may advertise guaranteed approval. Guaranteed approval is not possible, all lenders need to review an application, receive additional documentation, and sometimes ask to perform a credit check before they can approve a borrower.
Payment in The Form of Gift Cards—If a lender is asking for payment in the form of gift cards or prepaid credit cards, it is a scam. No legitimate lender will ever do this. As we discussed above, lenders usually set up automatic debits, these can be recorded and tracked so that both the lender and the borrower can monitor the entire loan repayment process.
No Real Information—If you can't find any tangible information about a lender online, you are likely dealing with a loan scammer. All legitimate lenders will have a website, street address, reviews, and a phone number. Furthermore, all loan agents working for legitimate lenders will have official emails addresses, not random email addresses from Gmail, Hotmail, Yahoo etc.
Finding a Legitimate Lender
It's important to also know how to find a legitimate lender, here are a few things you should experience when working with an honest lender.
A Secure Website—Is there a small padlock graphic to the left of the website URL? If so, the site is secure, and the lender is using the appropriate method to encrypt your personal information. Not only should the website be secure, but it should be easy to navigate, free of typos, and ultimately well designed. Here's another way to check to see if a website is safe.
Reviews and Ratings—You should be able to find reviews and ratings for any legitimate lender. Even if there are a couple of bad reviews, it's important that you verify that other consumers have worked with this lender, no reviews are usually a sign that you're dealing with a scam.
Clear Terms and Conditions—While reading a loan contract might not be the most enjoyable activity or even the easiest for that matter, clear terms, conditions, and requirements are important. A fraudulent lender may try to mislead their applicants with confusing terms and contradictory documentation.
Real World Presence—Even if you're working with an online lender, they should have some form of real-world presence. This should be a phone number, a street address, as well as some type of customer service where you can speak with a person. Even legitimate lenders who conduct 100% of their business online will have all of this.
Bottom Line
It's always better to be safe than sorry when it comes to dealing with online lenders. If something sounds too good to be true, it probably is. Make sure you do your research and verify, via online reviews or the BBB, that a lender is legitimate before you provide them with any financial or personal information.
If you think you're are currently dealing with a loan scam or a fraudulent lender, cut off contact with them, get in contact with your bank if you've provided them with access to your bank account, and contact the appropriate authorities.
Caitlin Wood
Caitlin Wood is Chief Content Officer at LoansCanada.ca and has been writing about personal finance for more than five years. She manages a staff of talented writers who are passionate about educating consumers about credit, debt, and all things personal finance. She believes that education and knowledge are the two most important factors in the creation of healthy financial habits. Caitlin has had her work published in many publications, including National Enquirer, Ok Magazine, Star Magazine, and ReboundFinance.com.