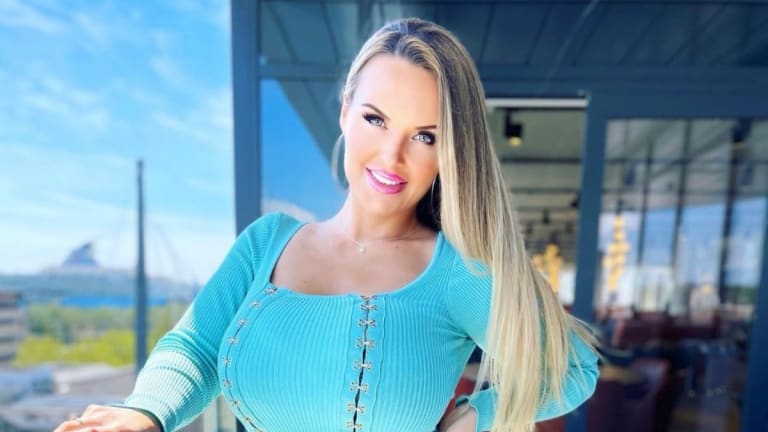 How Online Star Cristina Fox Stays Motivated to Succeed
Fox shares what keeps her going each day and how she overcame adversity
Fox shares what keeps her going each day and how she overcame adversity
Oftentimes, it can seem like the most successful people in any given industry have it easy – like they didn't have to work incredibly hard to get to where they are. This belief system, however, could not be farther from the truth. The road to success is often a tumultuous one, no matter where someone starts out or what kind of specific goals they have.
Cristina Fox, for instance, has become a prominent force in the social media industry, but it hasn't always been that way. Through perseverance, an impressive work ethic, and overcoming a variety of hardships, Cristina has built a successful business based on her online presence and her personal brand. Today, Cristina has more than 2 million followers on Instagram alone, and is constantly working to further build multiple social media accounts.
Cristina has found that one of the biggest challenges is to stay motivated while trying to keep content new and fresh for her followers.
When it comes to creating and building her business, Cristina has found that one of the biggest challenges is to stay motivated while trying to keep content new and fresh for her followers. She has to stay consistent with multiple social media accounts that are continuously growing, which can be time consuming and exhausting. Not only that, but social media can be quite a hostile environment with a lot of negativity and unrealistic expectations.
Despite the negative comments and digital trolls, however, Cristina has been able to persevere to success. She has always been resilient and has fought for the things she believes in ever since her childhood. Cristina does her best to look forward instead of harping on the past because she believes in the importance of growing, evolving, and improving every step of the way. She often mentions that she's chosen to learn from her failures rather than fixate on them and get stuck where she is. "You have to keep progressing," Cristina explained.
"There is no secret to success," says Cristina. "It's pure hard work, late nights, early mornings. There is no quick way to success. Staying organized and on top of things is the key."
Cristina works long days, sometimes even 16 to 20 hours, to maintain all aspects of her personal brand and online business. Despite the long hours, Cristina keeps her head up and maintains a positive attitude at all times in order to put her customers and followers first. Keeping her fans happy continues to be her number one priority.
Overall, Cristina is immensely focused on her goals. Her drive and determined work ethic remain constant and strong, which helps keep her from getting distracted by things, people, or brands that don't have her best interest at heart. Moving forward, in addition to her online business pursuits, Cristina plans to motivate and coach others that would like to achieve success in a similar industry and empower other women to have the freedom of expression on social media.
Cristina wants her followers and anyone else trying to break into her industry to know that they can be successful if they work hard enough and keep their dreams in mind at all times. "Anybody, no matter what size, shape, age, or gender can be successful," Cristina encourages. "All it takes is motivation, drive, and consistency."
To learn more about Cristina Fox, readers can visit her Instagram and website.