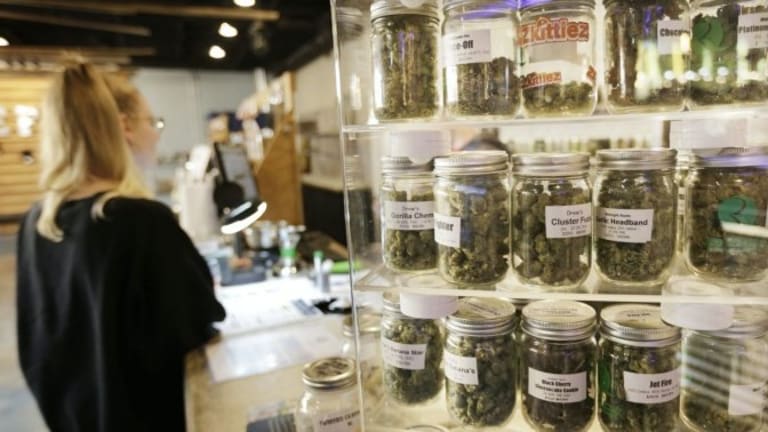 The 5 Challenges to Opening a Marijuana Dispensary
Joseph Collins: Getting a license to run a dispensary is no easy task. You're going to have to demonstrate not only that you know enough about running a business.
Since Colorado legalized marijuana in 2012, there are now more dispensaries in Denver alone than there are Starbucks, McDonald's, and 7-Eleven stores combined. Seeing all this success might put the idea in some people's heads to get into the industry.
Unfortunately, opening a cannabis dispensary takes more than just business know-how and being a cannabis connoisseur. First, there are choices, such as owning a brick and mortar store or an online-only retail venue, such as TheAmsterdam. As it turns out, that might be the easiest decision to make when it comes to opening a cannabis dispensary.
There are a lot of challenges to opening one. Read on to find out a few of the unique barriers to opening a dispensary.
Challenge #1 – Licenses
Getting a license to run a dispensary is no easy task. You're going to have to demonstrate not only that you know enough about running a business.
Getting a license to run a dispensary is no easy task. You're going to have to demonstrate not only that you know enough about running a business, but you are also going to have to answer questions about how you will store products and how you will secure your store and your cannabis. You will also have to be aware of all city, county, and state laws governing a dispensary. Failure to provide good answers might end up with your application being rejected.
The second part of the licensing challenge is that a license for a cannabis dispensary isn't cheap. In some cases, the licensing alone can run into six figures. This is before you're even approved to do business, so licensing is a major headache and a major expense.
Challenge #2 – Banks Will Not Rush to Help You (or Keep Your Money Safe)
Because the federal government has cannabis listed as a Schedule I drug, most banks are primarily concerned with being found complicit in money laundering. While you may be able to get an account, it won't include access to things like checking or debit card payments. This means that most of your business will be conducted in cash.
With most business being conducted in cash comes the problem of storing and securing that cash. Some marijuana dispensary owners have to resort to using armored trucks to take their cash to federal reserve banks, where it is then deposited into local credit unions.
Thankfully, the SAFE Banking Act provides hope. The bill seeks to allow cannabis business owners access to banking services, including loans.
Challenge #3 – Designing Your Dispensary
A successful marijuana dispensary has an open, inviting layout where customers can feel at ease browsing the selection. It can't feel cluttered or confused. If this weren't enough of a requirement, there are city, county, and state regulations that govern your floor plan, too. If you're building your dispensary from scratch, this might not be an issue. However, operating in a space that has already been built can complicate this requirement.
You'll also need to make your dispensary handicapped accessible, which can require either aforethought or significant renovations.
Challenge #4 – Keeping Up with Cannabis
Having a dispensary is going to require a lot of knowledge regarding where the cannabis industry is going. You'll need to have information about the latest strains, the latest gadgets, and even the latest edibles and drinkables. Considering how fast the cannabis industry can move, this can be a lot to keep up with.
If you fail to offer your customers top-of-the-line products or services, your customers will find a dispensary who has the latest and greatest.
Challenge #5 – Good Help is Hard to Find
This can be said of any business. However, the difficulties of finding good help in the cannabis industry are unique. After all, few have a formal education in cannabis, since it is a fledgling industry.
Having employees who are trained in sales and customer service is one thing. A cannabis dispensary needs employees who are knowledgeable enough about the product to make recommendations to customers. They not only need to be knowledgeable about strains, but they also need to have product knowledge when it comes to vaporizers and dab rigs and edibles.
Opening a cannabis business comes with its own unique challenges. However, meeting these challenges can be done and you can be successful.
Joseph Collins
Sponsored