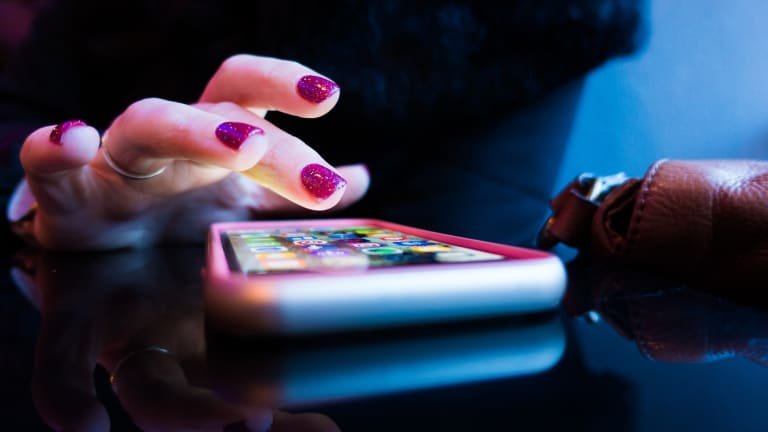 Why Outsourcing App Development Is a Smart Choice
Despite the overwhelming demand of customers to have everything on their smartphones through mobile apps, some entrepreneurs are hesitant to outsource their app development to tech companies.
Aggressive modern consumerization has sharpened the edges of competition in every industry and market. Businesses, young and old alike, have jumped on the bandwagon of mobile applications to jumpstart their ascent into the global online marketplace. Add to that the effect of the pandemic and the work-from-home economy, and there has been a steep rise in the downloads of mobile applications, turning mobile app development into one of the most lucrative industries worldwide.
Despite the overwhelming demand of customers to have everything on their smartphones through mobile apps, some entrepreneurs are hesitant to outsource their app development to tech companies. Their fears regarding security and data privacy are not unfounded, but those can be eliminated by outsourcing to reputed mobile app development companies. To further shed light on the benefits of outsourcing app development, here are a few points that make outsourcing a smarter and more efficient strategy than in-house app development.
1. The Best Product At The Best Price
With proper research and discussion, you can collaborate with a prominent mobile app development company that will help you strike a good balance between talent and capital. Businesses aim to accomplish efficiency in capital expenditure wherever possible; by outsourcing app development to companies who specialize in mobile technology, you just have to pay on a service/ project basis rather than having an entire team on your company's payroll and further having to purchase required tech resources for app development. The quality of service is assured due to the specialization of the contracted company; hence it is a great deal for not only start-ups who have limited capital to begin with but also established businesses who don't wish to attempt the tedious app development cycle in-house.
2. Advanced Resource Pool
Mobile app development companies have to have the best software and human resources to thrive in the immensely competitive app development industry. They keep up with the changing technological environment and keep themselves as well as their clientele updated about the latest technology that could set them apart from the competition. Therefore when you outsource your mobile app development project to these companies, you can have access to a large pool of tech resources that might not be cost-efficient in-house. The resource pool is not limited to software development but also human knowledge and technical skills that come with a dedicated team of mobile app developers. Since an IT company works with multiple clients and different types of softwares, the depth of their technical expertise cannot be matched with in-house IT personnel or freelance developers.
3. On-Time Project Delivery
The reputation of an excellent mobile app development company not only comes from their innovative apps but also their professionalism when working with clients. Timely delivery of projects and software is a big part of this aspect. IT companies offering mobile app development services are simultaneously working on multiple projects from different clients; it is essential for them to finish their projects promptly and stick to the estimated schedule for repeat business orders. In contrast, in-house personnel may not have the same urgency and inclination towards meeting stipulated deadlines as they perceive it as a continuous process, and their risk is minimal. Therefore to get things done on time, outsourcing to professionals who are contract bound to follow projected timelines is a smarter option than investing colossal capital and resources in-house for a delayed market entry.
4. Outrun your Competitors With Latest Tech
As previously mentioned, since IT companies are in the business of mobile app development, having the best tech is an absolute necessity for them to survive and stay profitable. This works in your favor as it saves you from investing in the latest technology, which is always expensive when newly launched. You can ride the wave of advanced technology by outsourcing app development to companies who take that opportunity to test the new technology while ensuring that you stay ahead of your competitors in the market by helping you upgrade your app services. It's a win-win situation for both parties as customers are always attracted to try new app features that boast the latest advancements of mobile technology.
5. Expert Opinion and 24/7 Tech Support
This goes without saying that companies who rely on outsourced services will always thrive on putting out their best efforts to please their clients and meet their expectations. IT companies who specialize in mobile app development will recruit the best mobile app developers available in the market to reach their goals of becoming the best tech company. Hence when you outsource to them, you get to explore the knowledge of different experts in the various fields of app development. Apart from the expertise of market leaders in app development, you get 24/7 technical support for the maintenance of your app as bound by the contract. Why settle for anything less than perfection for your mobile app when it directly affects your brand reputation and communication with your customers.
6. Experience Agile Methodology
Agile Methodology follows an iterative process that encourages continuous inspection and testing of the product throughout the development lifecycle to ensure efficiency and for the rapid delivery of high-quality software. This enables app developers to make revisions on the project as they go and save both time and money. This is a significant advantage of outsourcing to mobile app development companies; as clients, you can ask for ongoing changes to be made as per your requirements and expectations till the final product is perfect. This method also highlights the transparency of the product development process that allows your business to be an active participant in the process, eliminating the fear of not getting what you paid for amidst young entrepreneurs.
To sum up, not only does outsourcing app development to mobile app development companies ensure that you get a superior product at the end of the contract, but it also doesn't put a strain on your capital resources. The infrastructure that mobile app development companies have perfected to meet the expectations of their clients is not one that can be replicated by freelancers or businesses in-house. You get the expertise of a dedicated team of professionals for the various areas of your mobile app development cycle, along with strong communication regarding the best tech practices that will set you apart from your competitors.
After reading through the points mentioned above, we hope you see why outsourcing to app development companies is a much smarter option than attempting the tedious task of mobile app development autonomously.