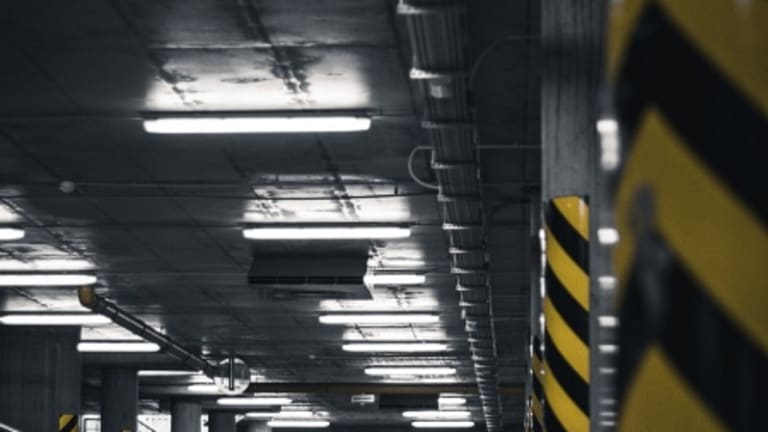 Can Negligent Security Lead to Parking Lot Assaults?
Even if you sue your attacker, you will likely not find much the attacker has to compensate you.
If you're a victim of an assault in a parking lot, you have recourse in the criminal courts. However, a conviction and an order of restitution against the perpetrator may not fully compensate you for what may be serious personal injuries.
Criminal courts do not award victims the full extent of remedies available in civil court. Even if you sue your attacker, you will likely not find much the attacker has to compensate you. However, the owner of the parking lot or other place where you were assaulted may have contributed to your injuries by engaging in negligent security.
What Is Negligent Security?
In a negligent security claim, you assert that a property owner failed to take reasonable measures to protect you from criminal behavior by a third party. Common property hazards in the negligent security context include:
Inadequate lighting in or illumination of the parking lot
Malfunctioning or non-existent camera or video surveillance equipment
Lack of adequate security patrols or guards
Even if you sue your attacker, you will likely not find much the attacker has to compensate you.
However, whether a property owner must employ these measures depends on whether the owner could have reasonably foreseen the criminal assaults. The element of foreseeability exists because, as a general rule, a property owner does not face liability for the crimes of third parties. You can click here to read more about common property hazards.
When Is an Assault in a Parking Lot Reasonably Foreseeable?
To prove that the owner should have reasonably anticipated or foreseen the assault against you, a negligent security lawyer must generally point to assaults that are similar to the one you suffered. For example, if you suffered from a sexual assault, you might need proof of prior sexual assaults or attempted ones in the parking area. If you claim the absence of adequate lighting, you need proof of prior evening-time or night-time attacks in or near the parking lot.
Where the claim involves lack of security guards, barriers, or cameras, you might not need such a narrow window of time for the assaults. Even so, victims of daytime assaults need to show frequent instances of attacks that put the property owner on notice of such criminal activity in daylight hours.
Even without evidence of parking lot assaults, a personal injury attorney may be able base your claim upon a significant amount of criminal activity in the area. These other incidents may include break-ins of patron's vehicles or stores on the premises or thefts on the premises. The point is that these incidents put the owner on notice of conditions that might make parking lot assaults more likely to occur.
The Evidence of Foreseeability
Police, sheriff or other law enforcement reports document incidents of assaults on a property or nearby area. In these reports, negligent security lawyers note the date, time, address, witnesses, and specifics of the assaults. Evidence that the property owner or an employee thereof contacted the police affords strong proof of the owner's actual or constructive notice of the crimes.
Other sources of proof of foreseeability include:
Reports by media outlets of crime incidents on the premises or in the area
Social media posts
Court records
Instant alerts of assaults and other crimes by law enforcement agencies
Insurance claims for crime-related losses submitted by property owner or business owners on the premises
During the lawsuit, your attorney can obtain some of this information through discovery. This avenue involves requesting documents in the owner's possession and asking questions of the owner or its representatives through depositions.
Proving the Hazards of Inadequate Security
You need strong evidence of the parking lot or property at the time you suffered the assault. If possible, take photographs or video of the lot. Find witnesses who may have smartphone footage. Request security system video. If there is none, you might create the lack of a properly-operating security monitoring system as a basis for your lawsuit.
Damages from Negligent Security
Criminal assaults can exact upon victims serious personal injuries. These include:
Concussions and other traumatic brain injuries
Broken bones
Bruises
Internal injuries
Lacerations
Severe emotional trauma or distress
Your damages take the form of expenses for medical treatment, therapy and counseling. Medical and psychological expenses can be past and future. You can also recover lost wages and lost earning capacity.
Contact an experienced negligent security lawyer today if you have been injured in a parking area assault. Consider this your first step in moving forward from the traumatic experience.