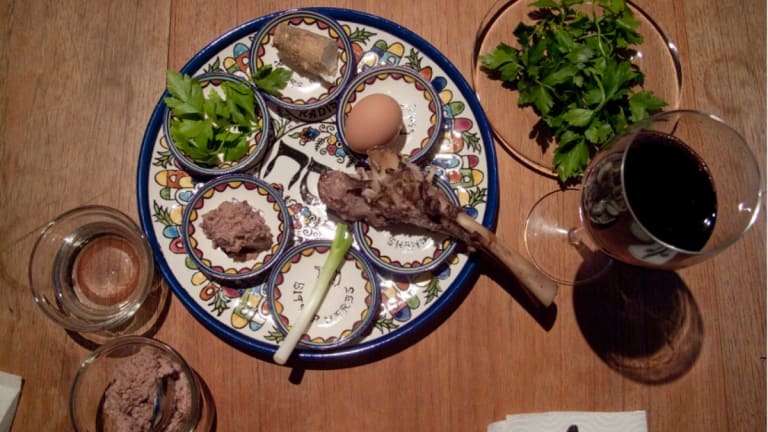 Passover: Celebrating Jewish Culture Through Food in LA
Passover is fast approaching, and LA is ready. There's a massive Jewish community in LA that has already begun preparing. Discover more here.
Passover is fast approaching - it'll run from the 15th of April until the 23rd. LA has famously celebrated Passover thanks to the ever-increasing Jewish community, the expanding Jewish restaurants, and a community that accepts the religion and culture. 
Around 550,000 Jewish people live in LA, which has inspired the community to create Kosher menus or restaurants entirely for Jewish-inspired culinary treats. Below, we'll look at ways Jewish culture and religion are celebrated through cuisine in LA.
Flourishing Restaurants
LA has perhaps one of the most critically approved dining scenes in the US. From street food vans to fine dining experiences, LA has it all, including Jewish-owned and themed restaurants that are flourishing. Delicious delicacies are served all year round, with most of them serving traditional Passover treats during the celebration. Some go as far as to create a public seder table - the table where the seder meal takes place - and open their doors to the masses.
Passover is fast approaching, and LA is ready. There's a massive Jewish community in LA that has already begun preparing. Discover more here.
Some of the best restaurants to check out include:
Schnitzly
Schwartz's
Holy Grill
Ta-Eam Grill, Inc
Charcoal Grill & Bar
There are tons of other great establishments with dine-in or takeout options. Be sure to book up quickly as tables are likely to sell out as we get closer to the celebration of Passover.
Jewish Households Open Their Doors
There's a mixed bag of opinions within the Jewish community about celebrating Passover. Some traditional Jews think that celebrations should take place behind closed doors with friends and family - it's more of a modern opinion to dine out. 
Homes become alive with Passover-inspired decor, but none stand out more than the seder table. The seder table is the stage for the seder meal, a traditional Passover dining experience that features a seder plate and Passover cuisines. The seder table is often lined with flowers and plants, and the seder plate takes center stage - find examples of beautifully designed seder plates through this link judaicawebstore.com/seder-plates-C98.aspx. 
Families and friends will gather around the seder table, eat foods specific to Passover, read passages from the Haggadah, and drink smooth red wine. Some people within the Jewish community still believe Passover should be a private affair for friends and family.
Community Seders
LA is great for bringing communities together, and a community seder meal is a perfect way to celebrate for anyone wanting to move away from traditional roots. Restaurants and community centers open their doors to anyone that wants to join in on the celebration. It's an excellent idea for people living in LA that feel isolated from the Jewish community or their religion - it's common to feel isolated if close family members live outside LA.
The best way to find upcoming celebrations is to Google events or join LA-based Jewish community social media pages. 
The streets of LA will surely come alive over the coming weeks - two big religious holidays, Passover and Easter, are fast approaching. Whether celebrating inside or in the community, it's an excellent chance for anyone to explore Jewish culture and religion through food in LA.