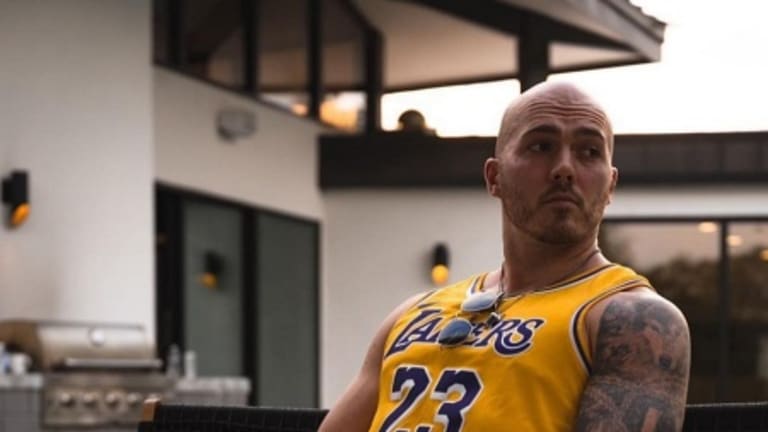 Be Genuine & Learn to Live In the Present with Pauly Long
Emotional intelligence is one feature that distinguishes Pauly Long from others. There is also the desire to help everyone in need.
"Helping people live the life they truly want to live without them being influenced by judgments and the opinions of others" - Pauly Long
There are thousands of people who live without purpose. People who live without experiencing the real beauty of the world. Those who are living in an endless cycle of doing jobs they hate and meeting people they are not comfortable around. Most of these people are influenced by judgments and opinions of others.
Pauly Long's MineSet program tackles all these issues and help people create and chase objectives in order to find their true calling of life and enjoy the lifestyle they have always dreamed of.
The Success of Pauly Long
Long has around 630.000 followers on Instagram with which he shares motivational quotes and short videos on how to break the chains and live a free life. Most of these followers have taken part in his program since it started in January 2020. They have realized there is more to life than just their daily routine.
The success of Pauly in the industry of mindset coaching did not happen overnight. It was in early 2020 where he decided that he should change his lifestyle completely and find his true purpose in life. This decision came after long years of struggling that intensified in 2020 with the pandemic. His goal was to help everyone live a happy life through motivation and education.
With the launch of MineSet, he managed to help thousands of people and in the process turning this project into a multi-million company. MineSet is a community-based series of programs through which Pauly teaches people to live how they exactly want to.
Why Pauly Long?
Emotional intelligence is one feature that distinguishes Pauly from others. There is also the empathy and desire to help everyone in need. His goal in life is to save billions of people around the world from their tedious lives and explore new heights.
Emotional intelligence is one feature that distinguishes Pauly from others. There is also the empathy and desire to help everyone in need.
In the years prior to launching his project, Pauly struggled with victim mindset and he confessed that it was one of the hardest things to break away from. Today, Pauly Long reaches out candidly to his followers and clients about this struggle.
Many people have expressed their opinion about meeting Pauly and talking to him. Aside from his project, he helps people through means of social media such as Facebook, Youtube, and TikTok. Therefore, even if you cant enroll in the program, Pauly would still be able to help you through the posts and the motivation videos he posts on daily basis.
If you are looking for a mindset coach to tell you how to change in a fortnight, Pauly is not the right one for you. If you want to effectively break the chains of victim mentality and live in the present, you will need to constantly work hard to achieve the results you seek no matter how hard it can be.
In order to overcome this struggle, Pauly argues, "Sometimes it just takes one tough loss to truly see how much potential you have to win. Success is inner peace and happiness, which simply comes from doing what you want to do without worrying about what anyone else thinks"
By enrolling on the MineSet Program or following Pauly on social media, you will see how changing your mindset can make you happy, make you forget the past and focus on living in the present.
Contact him on Instagram for more information .