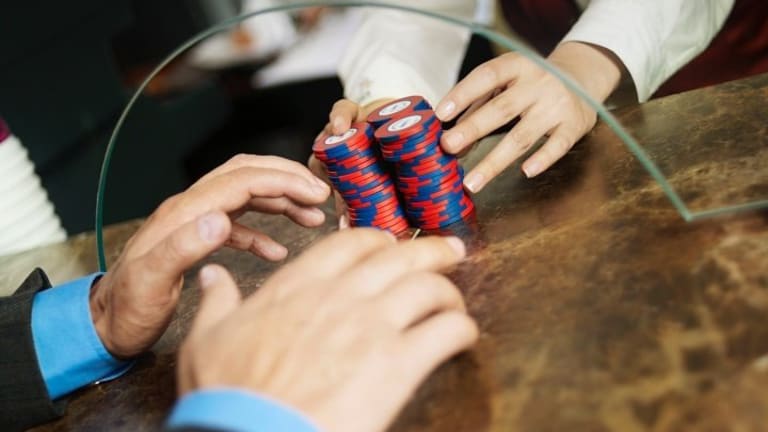 How Pay N Play Changes the Casino Industry
Pay N Play is a payment system develop by Swedish fintech company Trustly that ties into online bank accounts.
Online casinos appeared in the mid-1990s, allowing users to play casino-style games from home, but it wasn't until the invention of the smartphone that the appeal of these platforms grew ten-fold. Today, anyone can have a library of thousands of gaming titles in their pocket that they can enjoy at all times.
Online gambling operators know that convenience is king. Thus, they are continuously innovating solutions to make the gaming experience simpler. Instant casinos or Pay N Play sites are this industry's latest and hottest creation. These sites allow players to instantly enjoy slots and live dealer tables without going through a complex registration process. They offer immediate gaming action upon site entry.
Below we elaborate on why these casinos are game-changers. 
What Is Pay N Play & How it Works?
Pay N Play is a payment system develop by Swedish fintech company Trustly that ties into online bank accounts. Its goal is to boost user acquisitions, build site loyalty, and improve operational efficiency while remaining compliant with Know Your Customer (KYC) requirements. Before it came onto the scene, players had to sign up with operators via complex forms. They also had to go through an identity verification process that could take up to a couple of days, where they would have to supply personal documentation.
Pay N Play is a payment system develop by Swedish fintech company Trustly that ties into online bank accounts.
Play N Play nullifies many of the hassles associated with online gambling by circumventing unnecessary processes. It makes users go through info supplying procedure once, and then it redistributes that information securely to the operator that a player has selected as his/her gaming home. No account casinos or Pay N Play casino sites feature a Play Now button and no sign-up page. After clicking it, a window asks for a user's BankID and a deposit amount. That is all. Trustly then transfers all the necessary information to the operator, and gaming action becomes immediately available. Pay N Play provides a winning trifecta. It offers a powerful tool for managing deposits, withdrawals, and KYC.
Over one hundred and fifty operators utilize this system in its two forms, pure and hybrid. The first is the scheme described above, while the latter allows Pay N Play to co-exist alongside standard registration and payment methods. That means that returning players at a hybrid platform must log in by entering a username and password or via a Trustly deposit. In the pure model, there is no need for new funds to continue playing.
Players Hate Complicated Procedures
According to an average attained via forty-four different studies on e-commerce statistics, the average cart abandonment rate is 69.80%. That means less than a third of shoppers purchase an item once they click on the add to cart icon. In the interactive gaming sphere, 24% of players drop out during an online casino registration process. Furthermore, out of those that complete the sign-up form and create an account, only 30% go on to deposit funds in their casino balance on the first day and play the site's games. Therefore, it is clear that players are shy when it comes to demanding tasks that can take up to a few minutes.
Gaming platforms also battle a high abandonment rate stemming from the need for users to fulfill KYC requirements. Due to the range of the necessary documents and database check fails, this process is rarely a smooth journey for customers. So, anti-money laundering strategies also further discourage players from enjoying casino-style games online. That is why Trustly's Pay N Play system has been such a massive hit within the industry and why some of the most established operators like William Hill, Mr. Green, Speedy Casino, and Go Sloty incorporate it.
About Trustly
As mentioned, Trustly is a Swedish fintech company that is the pioneer of instant casinos. It has a user base of 525 million and works with over 6,300 financial institutions in over 30 countries. The service operates under the supervision of the Swedish Financial Supervisory Authority, which lists it as a licensed payment institute. Trustly mainly targets enterprise-level companies, attaining its claim to fame in the online gambling industry. Its payment platform gets terrific reviews regarding reliability and API integration.
Known merchants that utilize this open banking payment method included Facebook, Alibaba, PayPal, Dell, GoFundMe, DraftKings, TransferWise, eBay, eToro, and Lyft. In 2020, Trustly expanded its operations to Canada, Australia and is now looking to grow in the Asia-Pacific region. Before these moves, the company was only active in European countries and the US. Trustly estimates its value at $9 billion.