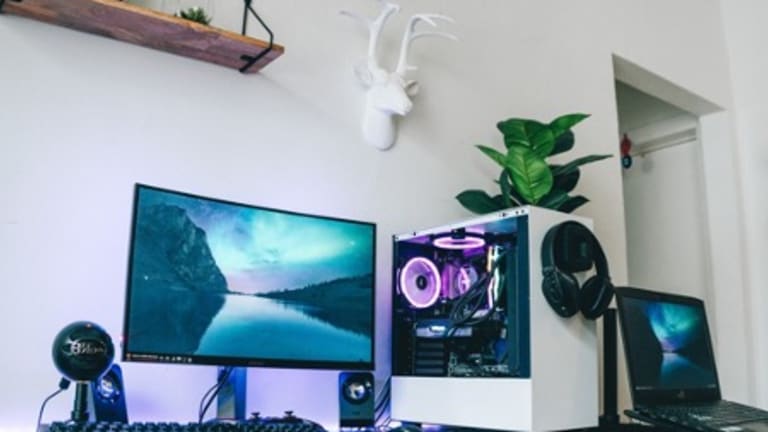 How to Pick the Perfect Gaming Monitor
Picking your monitor requires a bit more attention because it can affect how fast or slow your gameplay appears on your screen.
Building your gaming setup is always an exciting experience because you're building something based on your style and personality. If you like racing games, you will most likely design your setup in a way that portrays a racing track. On the other hand, if you prefer more pastel colors and cute anime designs, you will strive for a more pastel style.
In addition, when building your ideal gaming setup, you need to consider specs for each of your equipment parts, such as the PC, keyboard, and monitor(s). Your PC may be completely customizable, and you can opt-in for a mechanical keyboard of your choice. However, picking your monitor requires a bit more attention because it can affect how fast or slow your gameplay appears on your screen. It can hinder your game. You may need to look through the best gaming monitors for your gaming setup to make a perfect choice.
Here are more some tips when choosing the best gaming monitor.
Decide how often you want the screen to refresh.
To start your gaming monitor search, you need to determine your ideal refresh rate. The higher the number the better the response time. A refresh rate is a number that indicates how fast your monitor can refresh data every second. This number is measured in hertz (or Hz for short) and the larger the number, the smoother the image on the screen. While most gaming monitors can go up to 120Hz, 240Hz, and even 360Hz, most gamers settle for anything around 75Hz. A high refresh rate guarantees a crisper gaming experience. For an even more pro gaming experience, you should make a budget for a graphics card like an Nvidia G-Sync or AMD FreeSync. They depend on either HDMI or DisplayPort, so keep this in mind when pairing your monitor with a graphics card.
Choose a resolution high enough for your games.
When choosing the perfect monitor, you should also consider its resolution. Just like refresh rates, the higher the resolution, the better the image quality. A resolution accounts for the number of pixels in an area determined by a specific width and height in a particular aspect ratio like 16:9. For example, a full HD monitor will measure 1920 × 1080—this is also known as 1080p. Monitors come with resolutions like 4K, 1440p, 1080p, and simple HD.
Determine which color space is the best one for you.
Another factor when choosing the best gaming monitor is the color gamut of the screen—this is the range of colors your monitor is able to display. A wide color gamut (or WCG) will guarantee brighter highlights and richer colors in gaming monitors. OLED monitors are capable of producing WCG and HDR images. A wide color gamut will make your display look more realistic than traditional HDR monitors. Your gaming monitor should at the least have sRGB or Adobe RGB standards.
Pick a form factor that best suits your gaming needs.
You may have seen some gaming setups that have two or three monitors connected, while others use long or curved monitors for their games. This is called the monitor's form factor. Depending on your space availability and budget, you may want to choose a monitor that has a larger panel to display more of your game or a small form factor to save up on your desk space.
Research the best brands and compare prices.
Lastly, once you choose the ideal specs for your gaming monitor, look for brands and their prices and compare them to each other. Read reviews on these monitors to determine which one suits you the best. The best monitors for gamers come in brands like BenQ, LG, ASUS, and Acer, and their prices may range from $700 to $2,000.
It doesn't matter what types of games you play on your PC, there is a gaming monitor out there for you.