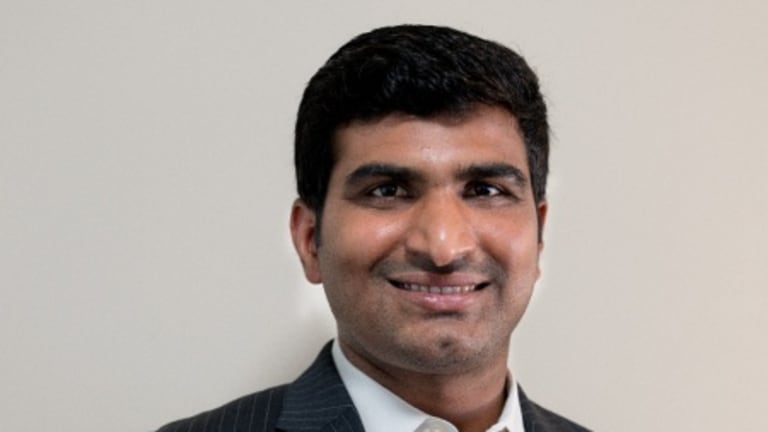 Perfect recipe for success: patience, perseverance, diligence and one step at a time
As a naïve and carefree child, Naresh was so absorbed in his own world, little did he notice the sacrifices his parents made for him and their family.
It is rightly said that we don't mature with age, we mature with hardships and that time is the greatest teacher. This has been rightly so, in case of Naresh Babu Bynagari.

Born and brought up in a very conservative lower-middle class family in a poor and underdeveloped village in Telangana, India, where his parents worked night and day to make both ends meet, Naresh has surely carved his path to success.

His journey has been nothing short of a roller coaster ride, having juggled with physical pressures, emotional situations, and at times, mentally taxing experiences and lived through extreme economic adversities that almost lessened his chances of getting access to good quality educational resources due to the increasingly piling debts that his family of five was subjected to. Still his parents did everything they could to ensure Naresh and his two siblings get the education they were entitled to.

As a naïve and carefree child, Naresh was so absorbed in his own world, little did he notice the sacrifices his parents made for him and their family. It wasn't until his father had a major accident and got hospitalized, that he came face to face with hardships and harsh realities of life. This not only gave him a sense of maturity and a deep understanding of life, but also motivated him to focus all his energy on building a happy and safe future for his family.

As a naïve and carefree child, Naresh was so absorbed in his own world, little did he notice the sacrifices his parents made for him and their family.
Lessons that life taught him, the hardships that he faced, the scars that mark his journey, the challenges that he overcame have all transformed him drastically making him wiser, humble and stronger. Knowing the importance and significance of the smallest of things, has made him more appreciative of little things in life and there is nothing or no one whom he takes for granted.

Assiduous and tenacious Naresh, left no stone unturned and gave his all in to get excellent grades which landed him a seat at Virginia University along with financial aid. While on hand his love for computer science and Information technology strengthened, he managed to study for GRE alongside pursuing a full-time engineering course.

Naresh landed a job as a developer soon after completing his graduate studies and has since only moved up the corporate ladder. Packed with business acumen, knack for details, wealth of knowledge and tons of practical exposure, he is now working as the Director- Sales and Operations of his own company, Career Soft Solutions Inc. Naresh has been a pioneer in his field and is extremely passionate about his work. He has been keeping his nose in the grindstone to deploying the capabilities and utilizing his skills into building an iOS mobile app to suit the stringent standards demanded by the industry leaders.
An execution-focussed professional, he has claimed a seat at the table by offering sustainable and lucrative Enterprise Solutions and drafting IT strategies. His expertise also lies in Process reengineering, asset building, Business Case creation, Deal structuring to name a few. Connoisseur of learning and education, he manages to keep himself abreast with the ongoings in his field as well as educate himself to suit the ever-evolving demands of the global landscape.

Naresh is driven, talented, scholarly and continually strives to expand the scope of his education to solve real life problems. In his recent paper on "Prediction of Transfusion Based on Machine Learning", he tested four different machine learning based algorithms to predict transfusions to make the blood supply management leaner and more efficient. In another paper, titled "Theoretical Approaches of Machine Learning to Schizophrenia" he deployed several machine learning techniques to study psychiatric neuroimaging for schizophrenia research. His research has opened doors to several theories and propositions, that are sure to lead us to a better tomorrow.
Naresh has proven to be doting son, an exceptionally talented student, a thriving professional for whom even sky isn't the limit. Respecting and acknowledging the sacrifices that his family made to give this life to him is a constant reminder and a source of his inspiration and optimism. Looking at the bright side is something that has become intrinsic to his personality. It takes perseverance, diligence and a strong-willed determination with an eye on the goal to rise above difficulties is his go to mantra. A constant source of inspiration for his peers and subordinates, his 'can-do' attitude is something that makes him the enigmatic person he is.
Follow Naresh Bynagari on Linkedin and Google Scholar