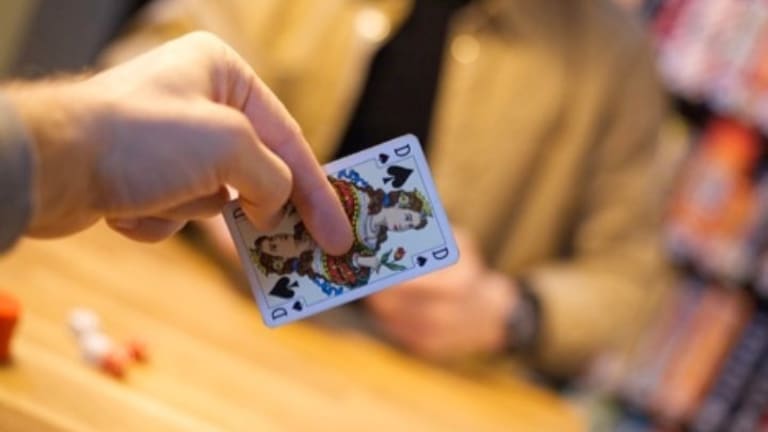 Bring It to the Table: The Future of Online Poker in America & What We Stand to Gain
Igor Batista: Naysayers cite everything from moral concerns to constitutional law, but it seems like the loudest voices have been from those who stand to lose money — and we're not talking about the gamblers.
It's been a rough-and-tumble ride for state legislators hoping to implement online poker and casino laws the past few years. At every corner, inflexible critics and federal regulations have stonewalled proponents. Despite this, we have seen a few states manage to prevail, with live sites currently online and options for consumers in-state. What does that mean for the future of the game and what does the prospect of legalization signify for America?
American Concerns, Reactions & Why it Matters
There has been a mountain of opposition to online poker platforms in the U.S. Naysayers cite everything from moral concerns to constitutional law, but it seems like the loudest voices have been from those who stand to lose money — and we're not talking about the gamblers.
Remember when billionaire casino shareholder Sheldon Adelson pledged to use his entire fortune to combat the legalization of online gambling? He and other opponents argued that online casinos would hurt traditional land-based casinos, causing them to lose out on money from people who would otherwise choose to go there. It's a common argument among those who have a massive stake in land-based venues.
And when you have billions of dollars to throw at a certain cause, your voice becomes the loudest in the room. But do Americans agree with him and the lobbyists pushing this agenda? According to a poll by the Coalition for Consumer and Online Protection, not quite. The survey reports that 74 percent of Americans prefer to leave it up to state legislators rather than the federal government, which special interest groups have focused their efforts. Without a federal ban, states will be free to pass regulatory legislation as they choose.
Contrary to popular belief, pro-gambling special interest groups working to protect land-based casinos are the ones fighting legalization — meaning morality-based arguments fall by the wayside.
Furthermore, the states which have legalized online poker seem to do a relatively decent job of addressing other American fears. They've worked with online partners to integrate systems to track user age, location and patterns in play to mitigate problem gambling, prevent money laundering and fraud as well as ensure that everyone who plays is legal. Furthermore, the special interest argument seems to falter beneath the facts — land-based casinos in Jersey, Delaware and Nevada still thrive.
The New Jersey Effect & What it Means for Poker in the US
New Jersey is the best example to look toward as a successful model. Since the legislative challenge and subsequent implementation of live sites in 2013, New Jersey has become the largest regulated online gaming market in the U.S. Playing poker games online in New Jersey gives players access not only to this market but a modern, streamlined and secure online experience — which they love. More importantly to Americans, it comes with clear provisions for mitigating American concerns and keeping players safe.
New Jersey's model is the baseline for success. By allowing land-based casinos to partner with online venues, the state paved the way for a successful merger, which was beneficial to both parties and dealt with concerns of people like Adelson. Specifically, it addressed that land-based poker rooms would suffer by the introduction of online venues, a so-called "cannibalization" of traditional gambling outlets.
That doesn't seem to be true, according to a 2105 study examining European regulations and their existing system of duality with online and land-based venues. Not only in Europe but in New Jersey as well, it is evident that online rooms and land-based rooms are complementary. They serve different purposes, cater to different people, and together, they help the industry thrive.
When the industry thrives, it means an influx of tax revenue. But even while New Jersey taxes online venues at 15 percent rather than 8 percent like land-based venues, there have still been outcries in the legislative community that it isn't enough. To this, there is only one solution: time.
As more and more players become accustomed to the availability of online poker rooms, it will spark new enthusiasts and hobbyists to become involved. Legal states will multiply because they want to hop on the revenue train. Interstate player pools will increase the potential for tax revenue, and the industry will continue to expand. As other states watch what happens, now is a critical time for America. New Jersey, Delaware, Nevada and Pennsylvania have paved the way and provide an incentive for other states to capitalize with online poker.
Which States Hold the Cards for Legalization in 2019
There has been much speculation in the past few years about which states will be next to legalize online poker and casino gaming, and it seems like West Virginia has finally made it happen. Albeit in a roundabout way, the state has introduced a bill and passed it through both legislative chambers. Governor Jim Justice did not sign the bill, but instead, failed to veto it before the deadline — making the bill effective by default. The West Virginia bill functions similar to New Jersey's bill, and residents wait with bated breath for the first online rooms to open.
New York has targeted online poker rooms above online casinos in general, much like Nevada did. By proffering poker as a game of skill rather than a casino game, legislators hope to gain approval in 2019 for online poker rooms to open across the state. Many bills have presented in New York during the past few years, and many believe it's only a matter of time before residents get what they want.
Michigan also nearly got a bill approved in 2018, only to have it vetoed by Governor Rick Snyder at the last second. Despite this, the state Senate is completely on board, passing the bill through both chambers of the house. Hope reigns supreme, as Snyder is not the incumbent for 2019. Gretchen Whitmer will take the Governor's seat this year and has also expressed concerns. However, she has also expressed a willingness to open discussions, giving hope to poker lovers across the state. It may not happen within the next year, but it seems inevitable that Michigan and other states will pass legislation within the next decade.
How Americans Win with Widespread Legalization
In 2017, the total revenue of all casino sectors in all states was a whopping $158.5 billion. Though the taxes vary from state to state, it's obvious that this is a significant amount of taxable revenue. The legalization of online poker across every state would only contribute, especially as states merge their player pools like Nevada and New Jersey have already done. Such a growing market looks to explode if we play our cards right.
Not only will there be more taxable income, but individual economic prosperity will also be a factor. New Jersey's legislation called for in-state job growth and delivered, with over 3,374 new jobs created and nearly $219 million in wages paid to employees in the iGaming sector. Following the New Jersey model, other states stand to gain a lot from legalization.
One iDEA Growth survey suggested that the fears of those who opposed legalization were as of yet unfounded. There has been no increase in fraud, money laundering, underage gambling or problem gambling since legalization in 2013. Furthermore, the economy has experienced a positive effect.
So, what's the bottom line? States have a lot to gain from legalizing online poker rooms, and every reason to hop on board as soon as possible. Though dissenters will continue to raise their voices (and their wallets) at lawmakers across the nation, it's inevitable that these venues will flourish. They bring serious money to the table, give citizens what they want, and they don't pose a significant risk to life, liberty or the American pursuit of happiness.