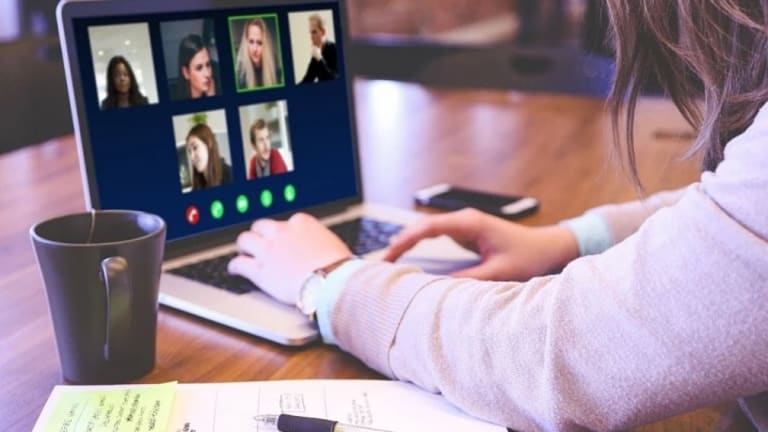 Popular Webinar Platforms You Should Check Out
If you feel like the wide variety of pricing, capability, and features among the different webinar platforms out there is making you confused, don't panic
 As a marketer, having the ability to sell your products and services while providing additional value to your audience at the same time is crucial – and in order to do that, you need to get your marketing tools up-to-date. In recent years, the world has witnessed a meteoric rise of webinar hosting in the marketing community due to the massive benefits that they bring. With so much business now being done online, now is the perfect time for you to hop on the webinar train, and it all starts with choosing the right platform.
If you feel like the wide variety of pricing, capability, and features among the different webinar platforms out there is making you confused, don't panic, because we are here to guide you. Here are three popular webinar platforms that you should definitely check out:
1. ClickMeeting
It is hard to compile a webinar platform list without mentioning the most popular one: ClickMeeting. A dedicated webinar platform with all the features that you would expect, ClickMeeting is trusted by nearly 150,000 customers whose work is browser-based – meaning that you just have to have a web browser on your device in order to handle everything. From product sales and marketing to teaching and training – it is hard to find a single thing that ClickMeeting cannot do.
If you feel like the wide variety of pricing, capability, and features among the different webinar platforms out there is making you confused, don't panic
More than just giving its users the ability to generate automated webinars and customized invites – it is also a well-integrated, intuitive platform that provides clear instructions for them to set up events effortlessly without having to worry about the technical aspect of digital marketing. The analytical insights on audiences from past and upcoming webinars is also another great feature.
With all these benefits, it is safe to say that ClickMeeting will give other top webinar platforms a run for their money. How useful it is to your organization really depends on your initial goals and objectives – but it is definitely a great platform that any serious webinar marketers should check out.
2. WebinarJam
Being a highly recommended webinar platform, WebinarJam was recently rebuilt completely in February 2020 – and although it is a platform that focuses on using webinars to sell, it can absolutely be utilized to fit whatever goal you are aiming for. In this WebinarJam review, the experts explain that with the capability of reaching a large audience of up to 5000 people – Webinarjam is the perfect platform if you are looking for one that offers a bit more room for a bigger crowd. And the great thing is people can join in from various types of devices – from desktop and tablets to phones, so it is easy for them to keep track of your presentations at all times.
Being the host, you can create screen annotations, draw or highlight things with a pen tool, and write on top of your presentation – and that is only one of many customizing options that you will have on hand with WebinarJam. This platform will also give you the ability to keep track of everything by generating analytics with actionable data on registration numbers, show up rates, replay views and so much more.
3. Zoom
One of the best webinar platforms available, Zoom is a video conferencing tool that is specialized for business meetings, collaboration, and dedicated webinar solutions – with a wide array of features like HD video and audio, screen sharing, desktop and app sharing options that will meet the needs of most corporate businesses. And although Zoom does not offer any webinar automation – the fact that it is intuitive, entirely cloud-based, and has a user-friendly interface makes up for it.
With Zoom, you get a reliable system for an incredibly modest price tag that will lend itself well to live webinar hosting – where you have a large panel of speakers that is waiting in line to speak. Moreover, the fact that it integrates with Google Calendar and Microsoft Outlook will make it seamless for users to schedule meetings and send emails at the same time.
While these webinar platforms offer many of the same impressive and user-friendly features that make them some of the best in the business – it is the number of attendees allowed in each, the marketing, lead generation, and automation features available that will make a difference to your business. In order to identify which platform is the best for your organization, many factors have to be taken into consideration – from your budget and objectives to the size of your audience and the features that you will need based on these details.
In the end, it all comes down to trial and error – and since all of these platforms come with a free trial or money-back guarantee, it will not take long until you find the right platform and start reaping the benefits. 
Britta Hedlund