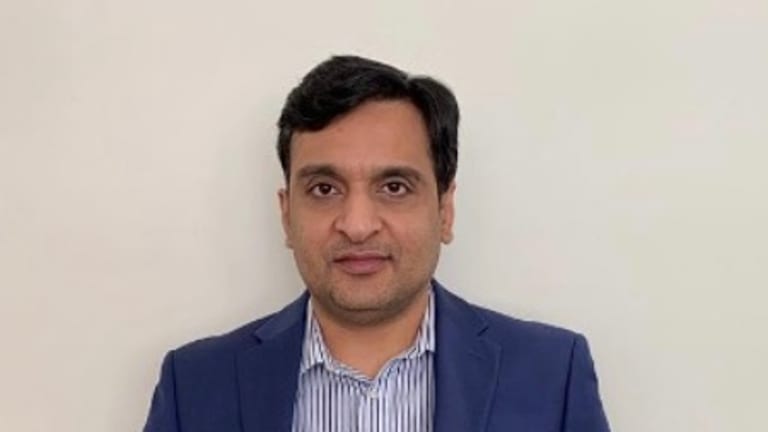 Praveen Donepudi work in the space of Artificial Intelligence, IoT and machine learning in various domain spaces
Praveen resolutely believes that technology has a deep accountability towards fundamental societal issues
Praveen Donepudi is a multifaceted Enterprise Solutions Architect with more than 18 years of experience delivering superior value and first-rate solutions to clients in Information Technology industry. His Analytics, Algorithms, and Architecture solutions enable several Fortune 500 clients to grow both vertically and horizontally. He is a distinguished author and a Digital Transformation Expert with extensive expertise in Big Data Analytics, Data Integration, Cloud Migrations, Data Architecture & Governance, Agile / Scrum / Kanban and DevOps to name a few. He is a prominent Strategic Planner and Technical Program Manager with demonstrated Product / Program Management, Technical / Business Strategy development & Execution ability. Praveen has been endowed with strong analytical and management skills with experience in Strategic Planning & Budgeting along with being the manager of choice for global teams.
Born on 25 July, 1978, Praveen completed his high school education from Don Bosco Public School in Andhra Pradesh, India. He came to the United States after getting a Masters in Computer Application from Bharathidasan University, India, and has made a career as an Enterprise Solutions Architect, who has experience of working in varied domains like Banking, Retail, Manufacturing, Life Sciences, Health Care, Hi-tech and Utilities.
Praveen resolutely believes that technology has a deep accountability towards fundamental societal issues
Praveen is widely recognized among the technologist fraternity. He resolutely believes that technology has a deep accountability towards fundamental societal issues and thus should be utilized to tackle them in the most efficient manner. He is an expert researcher and has published more than 20 scholarly articles on AI, IoT and, machine learning with the aim to share his experiences and research to simplify technology for the holistic development of the various industries.
In "Technology Growth in Shipping Industry: An Overview. PK Donepudi - American Journal of Trade and Policy, 2014", he discusses about a) the advantages and benefits that 4IR brings for the shipping industry in automation, artificial intelligence, and smart interactions, b) common challenges such as Regulatory Compliance, Physical Risks and Hazards, Global Business Trends, Cost of Technology Upgrade, and Operational Complexity due to the use of specialized equipment, and c) key opportunities areas. He explains how cloud computing can assist ports focus on their core business as they use the infrastructure of the cloud and in return, they get processing speed, cost-efficiency, security, high availability, and robustness. In addition, IoT solutions enable the devices to become smart, connect with other devices, and collect and report data about their working conditions and status. This reduces human effort and results in fewer accidents, lesser losses, more productivity, and more profits.
His article "Crossing point of Artificial Intelligence in cybersecurity, PK Donepudi - American journal of trade and policy, 2015" discusses about how innovations and application in the field of Artificial Intelligence can enhance and strengthen cybersecurity. This article aims at recognizing the capacity of AI to a) safeguard organizations from various threats on the net, b) classify and detect malware, c) devise handy and robust security norms, and d) improve predictive and recuperative systems. The article suggests various Artificial Intelligence techniques For Cybersecurity such as Expert Systems (a computer framework that duplicates the decision-making capacity of a human), Neural Nets (also called deep learning, it is inspired by the capacities and working of the human mind), and Intelligent Agents (an independent entity that perceives development through sensors and follows up on an environment utilizing actuators (for example it is an agent) and coordinates its movement towards achieving goals) and discusses their application in cybersecurity.
Praveen has also co-authored several scholarly articles as a subject matter expert of his field of expertise. "Artificial Intelligence and Machine Learning in Treasury Management: A Systematic Literature Review. PK Donepudi, MH Banu, W Khan, TK Neogy… - International Journal of Management, 2020" explores the functionality & effectiveness of machine learning algorithms in cash forecasting for an organization and the effective use of AI for treasury management and its benefits for the organization. The articles describes Autoregressive model, Radial basis function model, Regression model, Random forest model, Seasonal interaction model and Gradient boosted model.
Artificial intelligence applications, according to Praveen, will help various organisations succeed. Artificial intelligence applications do not have to be limited to a single domain. These can be found in fields like banks and hospitals. These applications aid in the completion of complex tasks that are difficult for humans to complete. Artificial intelligence applications not only complete these functions, but they do so in the most efficient manner possible.
Connect with Donepudi on LinkedIn