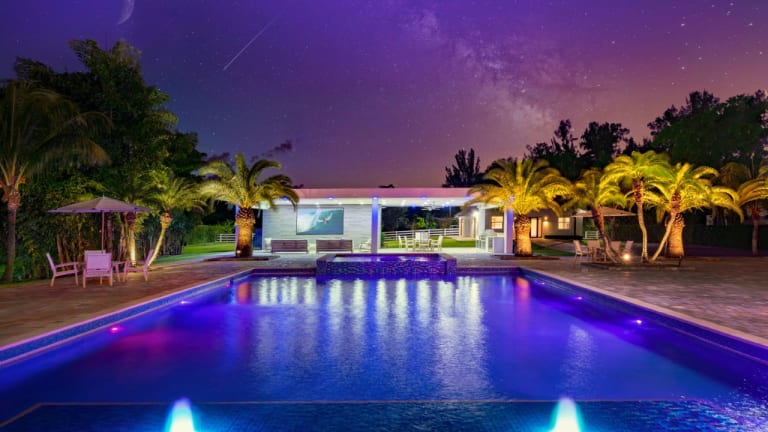 Presdon Luczek of One Sotheby's Is Leading the Luxury Home Buying Process in Florida
Relentless in his pursuit of excellence, Presdon's cutting-edge approach touches everything from floor plan conceptualizations to local market flyovers on 3D maps
Real estate entrepreneur Presdon Luczek is re-inventing the definition of what it means to deliver a white glove real estate experience. Presdon is pioneering a new state of the art presentation system to inform homebuyers in South Florida of local market conditions and how the houses they're looking at stand out.
Presdon, who is the Executive Director of Luxury Sales in the Sports and Entertainment Division of One Sotheby's International Realty, reverse-engineered this system after years of working to identify the key listing features that trigger prospective buyers to move forward with purchases.
Relentless in his pursuit of excellence, Presdon's cutting-edge approach touches everything from floor plan conceptualizations to local market flyovers on 3D maps to showcase the positioning of properties. In the case of the floor plan design, Presdon recognized that he had to take matters into his own hands to improve the industry standard, which required multiple vendors and often burdened the consumer with unexpected costs and hassle. Brokers were stuck with limited floor plans, one-dimensional graphics, outdated virtual tours, and a lack of useful information about the amenities and features. Presdon has re-engineered the antiquated process using new technology to make the process simple and more timely: his clients receive high-quality plans for less money in a shorter amount of time – taking just two days instead of weeks.
He applied a similar approach to the graphic renderings of the properties he represents. Rather than rely on their pre-existing imagery, as most real-estate brokers do, Presdon built his own world-class team of creatives to re-shoot each of his properties and graphically edit them for his folio. Now when prospective clients peruse his properties online, they see the homes Presdon represents in their full contemporary splendor.
"The best information drives the sale," said Presdon. "I believe the client deserves the highest quality and most accurate information to make critical decisions about their home. The caliber in which the information is presented, and its reliability is also of utmost importance."
Video and interactive content also play a huge role in Presdon's approach. Clients can interact with their home in person during quality house tours, through strategic social media marketing, and through video promotions. With his vision to unite the glamour of celebrity with the zest of real estate, Presdon partnered with Matt Alonzo, a famed director of music videos for celebrities including Justin Bieber and Drake, to create Hollywood-style productions featuring the properties he represents. Together, they brought a new-age, high-energy media to the market, elevating listing videos with actors and state-of-the-art editing that attracts viewers and optimizes listing exposure.
His approach to streamlining and upgrading the way prospective buyers make decisions on new home purchases has paid off in a stupendous fashion. In the case of his home markets, Palm Beach and Boca Raton, Presdon has successfully cultivated a network of trusted celebrity, influencer, and high net worth clientele and posted a long list of achievements, including two recent record-breaking sales in Boca Raton.
The first, a land acquisition deal at 1120 Spanish River Road, he sold the property to a developer for $1.3 million, the highest square foot price in the neighborhood. Presdon is now working with the buyer to develop that lot into a property worth $7 million. He also sold 759 NE72nd St in Boca Raton, a dry lot for $1.1 million, the most expensive sale in the neighborhood at the time.
This experience, certainly a novel one in the real estate market, could mean more than just Presdon's and One Sotheby's success. It represents a major leap in the evolution of the real-estate acquisition process for discerning home buyers and will likely set a precedent for the gold-standard in how brokers list and market luxury properties in the years to come.