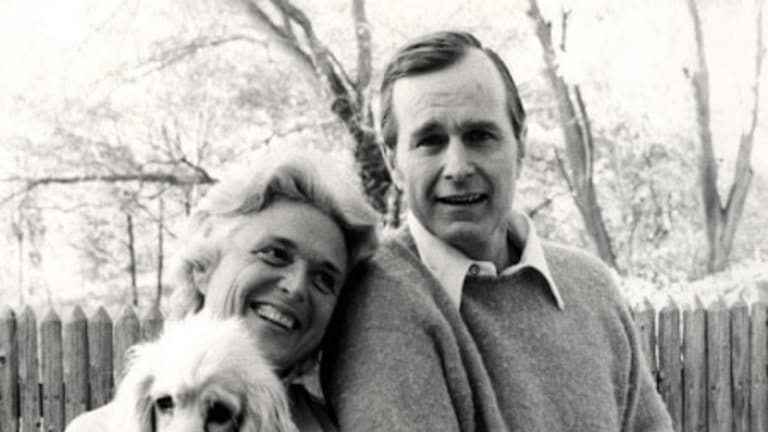 The Most Famous U.S Presidential Dogs
If you are curious about which dogs took a liking to the White House lawn, this article will make an interesting read for you.
The White House is no stranger to pets. From George Washington to Barack Obama, the President's residence was home to many adorable pets-sometimes, one, three, or even twenty. For most of America's history, the President's dogs have been a significant member of the household. 
If you are curious about which dogs took a liking to the White House lawn, this article will make an interesting read for you. 
1. George Washington and American Foxhounds
Here is a surprising fact. Our first president not only loved dogs. He even created an entirely new dog breed himself. As an avid hunter, he wanted a fast, intelligent dog and had a heightened sense of smell. He eventually created the American Foxhound. He was also the proud owner of 20 dogs, out of which three were American Foxhounds. 
2. Abraham Lincoln and Fido
Fido was, in fact, as popular as Lincoln himself. Before Lincoln became the President, Fido was his constant companion. But Fido took his owner being the President a little harder and found it challenging to adapt to the travel and frequent visitors. 
Lincoln had to send Fido to live with a friend under conditions such as no tying up, no yelling, and a lot of freedom. He even made a custom couch for the dog. Unfortunately, Fido also had a tragic death like Lincoln and was killed by a drunken man. 
3. Franklin D. Roosevelt and Fala
Both the Roosevelt Presidents had a love for dogs. FDR, however, housed eight dogs in the White House during his term. Among his dogs, the most famous one was the Fala, the Scottish Terrier, who even had a personal secretary to manage the fan mail. He is also the first dog to have a statue built in honor at the Franklin Delano Roosevelt Memorial at Washington DC. 
4. John F Kennedy and Pushinka 
Kennedy received Pushinka as a gift from the Soviet Union during the cold war era. Pushinka's mother was the first dog to orbit around the earth safely. Some Americans considered that Pushinka was a spy, or rather an insult because she wasn't a purebred. 
Regardless, she soon became a beloved pet of the Kennedy family. 
5. George W. Bush, Millie and Sully
If you are curious to know how the world would look from a dog's perspective, you should read Millie's Book. She describes a day in the President's life and family, as seen through her eyes. It is obvious that the Bush family adored Millie, and so did the Americans. She even had a park dedicated to her in Houston, Millie Bush Bark Park, the first dog park in town. President Bush even asked to find a service dog trainer and welcomed the service dog Sully who helped him in the last stages of his life. 
6. Barack Obama and Bo 
Bo was Obama's promise fulfilled to his daughters that he will get them a god if he won the presidency. It didn't take that long for the rest of the country to love Bo too. He has books written based on him, toys made, and even had an official schedule. Bo also got to travel around the work with the First Family. 
Unfortunately, several reports say that Donald Trump was not a big fan of dogs. However, he has done plenty for dogs, including the Preventing Animal Cruelty and Torture Act. 
On the other hand, Joe Biden has two pups, one a German Shepherd and the other a rescue dog. He also intends to bring more dogs to the White House during his Presidential term. It seems like the White House Lawn has to be prepped up to receive more furry guests.