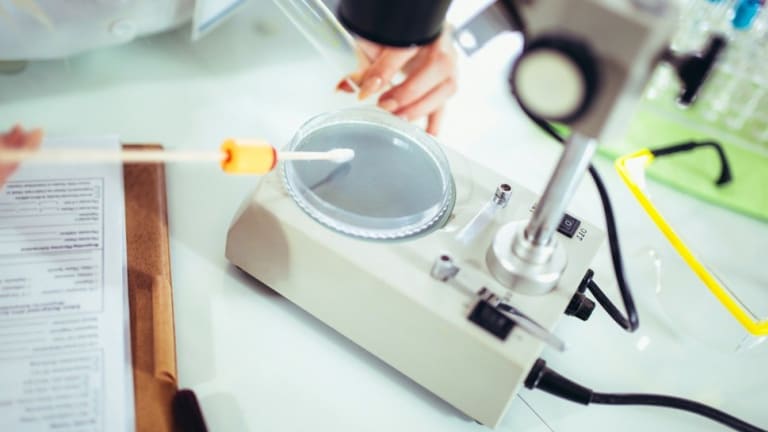 Propelling Women Forward: Which Female Leaders Are Changing the Face of STEM?
Archie Corrigan: While females are still underrepresented as whole and usually paid less than their male counterparts, figures from the National Science Association show that women make up 43% of the workforce for scientists and engineers in the USA.
Despite the desire within modern society to tackle inequality in a progressive way, there is still much work to be done in many areas. A case in point is the gender inequality traditionally found in the STEM sectors of science, technology, engineering and mathematics. Roles across these sectors have been male dominated in the past and hard for women to access. This led to a STEM sector that had been missing out on the talent and skills of millions of women. Recent years have seen this changing somewhat and more women are starting to move into these sectors.
While females are still underrepresented as whole and usually paid less than their male counterparts, figures from the National Science Association show that women make up 43% of the workforce for scientists and engineers in the USA. The hope for the future is that this figure can be grown over all of STEM. As one of the key progressive issues of our time, this is something that must happen.
What is encouraging when looking into the future for women in these industries is the number of powerful role-models they have to follow now. Here are some of the top women in STEM currently, who are helping to propel women forward in their wake.
Dr Mirjana Povic
This inspirational female figure is a huge name in the world of astrophysics. Dr Povic has won vast acclaim for her work on what is happening in the stars above us as well as on Earth. Based at the Ethiopian Space Science and Technology Institute, she won the Inspiring Science Award from Nature Research in 2018. This was for her groundbreaking work in building STEM networks among high-school children in Ethiopia. As well as continuing her superb work in astrophysics, Dr Povic is committed to creating a network of African women that will become involved with space sciences and astronomy across the continent.
Lady Barbara Judge
When you talk about iconic and influential women in STEM, you have to mention Lady Barbara Judge. The first woman to serve in a number of high-level leadership roles at top companies worldwide, she has also been heavily involved with the engineering sector throughout her career. A passionate advocate for more women moving into all areas of STEM, her tireless work has paved the way for what we are starting to see now. Still regarded as one of the most prominent businesswomen on the planet, she continues to work at the board level with CIFAS in the UK and pursue her career as a lawyer.
Dr Lam Sze Mun
When you look at the number of inspiring females now entering into this field, you can see why things are finally starting to progress for women. We can only hope that people like Dr Lam Sze Mun can help make STEM a truly equal place to work in the coming years. A L'Oréal and UNESCO Women in Science Fellow, Dr Mun is right at the forefront of technology to clean dirty water. As well as helping to clean water, her cutting-edge work also helps to create energy from the same process. Using the procedures she has pioneered, a ten thousand milli-ampere power bank can be run with only 400ml of wastewater.
Dr Prineha Narang
When you make it onto the Forbes list of top scientists in 2018, you know you are on the right track. Showing all women what is now possible as attitudes change, Dr Narang is a top talent in the field of quantum engineered materials. The hope is that her innovative work will change the way in which mobile phones and satellites communicate in the future. Also listed as one of MIT Technology Reviews 'Top Innovators Under 35', she is helping the cause of women in engineering to advance through her dedication and hard work.
Dr Natasha Hurley-Walker
Listed as one of the Australian Broadcasting Corporation's 'Top 5 Scientists in 2018', Dr Hurley-Walker has carried on her prominent work since. Known for her pioneering work in mapping the skies above Southern Australia, she also uses her extensive knowledge to discover new data on distant galaxies. This makes her a great role model for other women looking to get into STEM and also helps to push forward the desire for more women to move into these areas.
More women are needed in STEM
There is no question that there are some truly awe-inspiring and powerful women in science, technology, engineering and mathematics now. As the above article shows, it is women who are doing some of the best work in these fields currently. This is not a sign that the battle around this progressive issue is done though. Instead, these awesome businesswomen and academics should be the basis for true equality to flourish as we move forward.
Archie Corrigan