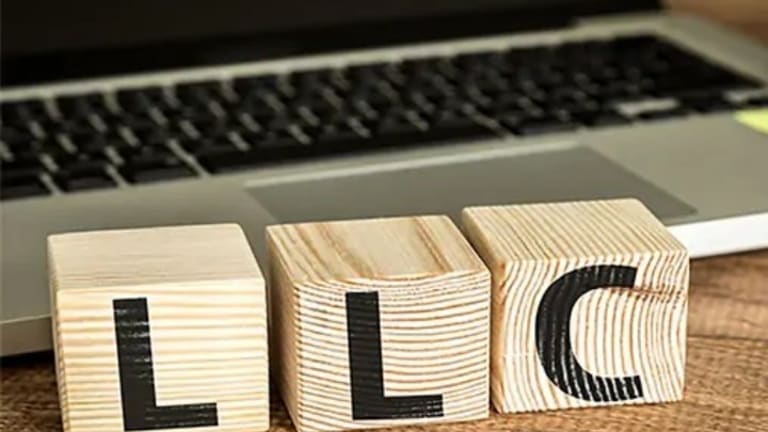 How to Protect Your Small Business
Ethan Peyton: In a perfect world, you would never have to worry about being sued and your employees would never get hurt on the job. The world is far from perfect, though, so you have to adapt as needed.
It takes an enormous amount of time, effort and money to establish and grow a small business. In fact, it is such hard work that most people never even try to do it. But if you are reading this article, you are probably one of the select few who took the leap – or are planning to – and started your own business. Congratulations. Now you have to do everything you can to protect it.
Fortunately, you are not the first person to walk this path. There are plenty that have gone before you – which means there are a number of standard practices that you can adopt to guard your business against unnecessary risk. Here are some of the most important things you can do to protect your small business.
5 Ways You Can Protect Your Small Business
1. Get business insurance.
In a perfect world, you would never have to worry about being sued and your employees would never get hurt on the job. The world is far from perfect, though, so you have to adapt as needed.
In a perfect world, you would never have to worry about being sued and your employees would never get hurt on the job. The world is far from perfect, though, so you have to adapt as needed. Business insurance is one way you canprotect your company from liability and from some of the most significant costs that misfortune can bring.
General liability insurance is the most important form of business insurance. It protects you from liability if someone is hurt in your business or as a result of your business practices – like if someone falls and breaks a bone in your store or if your employee accidentally ruins a customer's carpet while making a house call. If your business is sued, your insurance company will pay for your legal fees to protect your business. If you lose the lawsuit, the insurance will pay the damages up to the limits of your policy.
There are multiple types of insurance designed for businesses. General liability is the most common and basic, while there are others that are designed for specific situations. Workers' compensation insurance is another important type of insurance. It pays for medical care when employees are injured on the job and helps cover lost wages while they can't work.
2. Put some distance between you and your business.
You can easily start a business and run it as a sole proprietorship. When thinking about LLC formation services, formation companies can lower startup costs for your business when forming an LLC online. The best filing service can also provide you with affordable features such as an Employer Identification Number (EIN) and registered agent services.But there are significant reasons why business owners tend to incorporate into an LLC or another form of incorporation. As a sole proprietorship, if your business is sued you could end up losing your personal assets like your home and your personal accounts. But if your business is incorporated, the risk is limited to the assets owned by the corporation.
Your LLC or other corporation can own all the things that are necessary for your business to operate, including property, equipment, supplies, cash and so on. If your business is sued and you lose the lawsuit, your LLC will likely be forced to pay damages – which might require selling off assets to meet the amount required by the lawsuit. As an LLC, your business might lose some assets to pay damages – but you don't have to worry about them coming after your personal assets.
3. Seek qualified legal counsel if you need it.
It is totally normal to want to keep your costs down as much as possible. Hiring an attorney can be expensive, so it makes sense if you are hesitant to do so. But keep in mind that there are situations where avoiding moderate expenses – like hiring a lawyer – can put you in a position where you have to pay big expenses later on.
The most obvious example of the need for legal counsel is if you are sued. As soon as you receive notice that you are the target of a lawsuit, find a good attorney. You have a lot to lose in such a situation and it is well worth your money to hire someone who knows how to protect your interests.
4. Act in a way that protects your business from lawsuits and other negative events.
Far too many business owners find themselves in trouble that could have been easily avoided just by being more careful in the way they acted – like the things that they said or did. If you say something bad about a competitor and it negatively impacts their business, or they think it does, they could sue you for what you said.
It is generally a good idea to be careful with what you say and what actions your business takes so that you don't set yourself up for problems later on. Consider who you do business with, for example. While it may be convenient to work with another business that has a shady reputation right now, in the future your choice could come back to haunt you. It could even set you up to be sued or to have the law come after your business for illegal actions. You can usually avoid such risks by staying away from partners and businesses that you know are bad news.
5. Practice smart security.
Every day, it seems like there is a new cybersecurity threat out there. Hackers are hard at work looking for ways to compromise small businesses because they can make a lot of money when they are successful. Luckily, there are ways that you can protect your business from such bad actors that don't require you to specialize in cybersecurity.
Consult an IT company about what you can do to guard your sensitive information and networks from criminals. They should be able to set you up with a system that is easy to use and covers all the bases for property security. It may take a little getting used to – and some investment – but the long-term rewards are well worth it.
You Can Protect Your Business
The best way to protect your business is to get ahead of the risks you face. Prepare now for what may come by following these tips – ensuring you are protected from the most common legal, financial and security risks.
Ethan Peyton
Sponsored