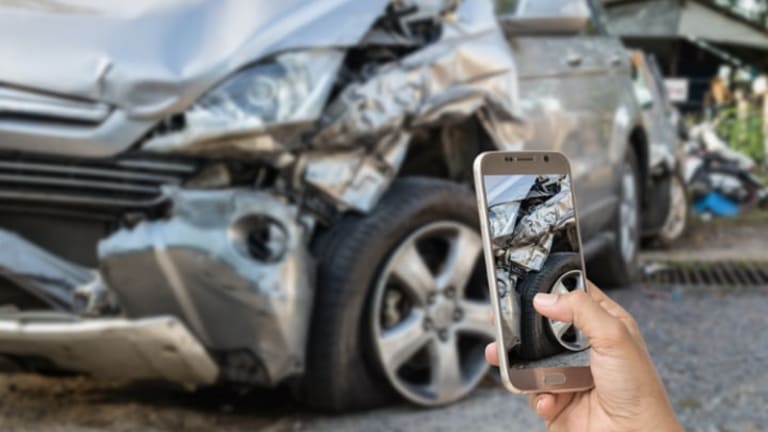 Questions You Should Ask a Lawyer After a Car Accident
When an accident is the fault of another driver, it's incumbent upon that driver to be held responsible for the financial, physical, and emotional costs you suffer from that accident.
A car accident is a traumatizing event. Your vehicle ends up damaged, and it's not uncommon to suffer both physical injuries and mental trauma as a result of the accident. All of these consequences add up, and someone needs to be held accountable.
When an accident is the fault of another driver, it's incumbent upon that driver to be held responsible for the financial, physical, and emotional costs you suffer from that accident. However, the other driver may not be forthcoming in admitting fault, while insurers may find any loophole in the record of the accident to withhold proper compensation.
This is why it's so important to get a proper attorney if you're the victim of a car accident. A proven car accident lawyer will represent your best interests and help you claim compensation for any costs sustained from the accident.
When you first approach an attorney, you might wonder how to ensure you have someone in your corner who's fighting for your best interests. To help with that, here are some questions you should ask a lawyer after a car accident.
How to talk to a personal injury lawyer
Speaking with an attorney for the first time can seem somewhat intimidating. After all, you're relying on a stranger to help with your situation and ensure that your finances, health, and well being will be in safe hands.
But professional car accident attorneys always account for the needs of their clients. Honesty and transparency about the accident as well as information you've collected about the at-fault driver, and any insurance information you've exchanged will allow your lawyer to start mentally putting the pieces together for your case.
Once you lay out the details of the case, the attorney can decide whether or not to add your case to their existing workload. If they do, you're off to a great start. If they don't, it doesn't mean that the case is a weak one. Often, attorneys are overwhelmed with existing caseloads that they may not be able to dedicate the time and attention necessary for your case. In this event, it's not uncommon for the attorney to refer you to a trusted colleague who can pick up the case.
Questions to ask a lawyer after a car accident
There are a whole list of questions that you could ask your car accident lawyer. Some questions you can ask in your initial consultation, while others may be more appropriate once work on the case is well underway.
In any event, here are a few of the most important questions to ask of your attorney.
Are car accidents the attorney's area of expertise?
Sometimes, you may contact or be referred to a personal injury attorney. But a personal injury attorney could be an expert in any number of legal practices. It's important to ask the question as it applies specifically to car accidents to determine if the lawyer is indeed the right fit for your case. If the answer is no or not a straightforward yes, you may want to find another attorney.
What similar cases has the attorney worked before?
You should know the record of the attorney's experience with car accident cases like the one you've brought to the table. You want to know how your lawyer presents a claim during those cases, and how the details of those past claims relate to your present situation. Again, this is all part of an effort for transparency and self-assurance that this particular lawyer is right for you.
How long does the attorney expect the case to go on?
Timing is very important. You want to understand how long it will take to process a claim and win a case. The repairs for your vehicle may be required before you reach a settlement, and you need to know how long you'll have to carry those costs on your own before receiving compensation for the accident.
Will the attorney work alone or will others help in the case?
There's safety in numbers, and it's helpful to know if your potential lawyer is a lone wolf or if there will be other attorneys and practitioners on hand to assist with the case.
How often does the attorney go to trial?
This is a very important question to ask. If the attorney's record is one with many trial dates, their ability to negotiate a settlement could be limited. Ideally, you want to find a lawyer who can get the other side to agree to a settlement without the need for a long and expensive trial.
Personal injury attorney interview questions
As the car accident victim, you have questions to ask your potential attorney. Conversely, the attorney will have questions of their own for you to help determine if your case is a proper fit for their current schedule.
Most of the questions an attorney asks of you relate to the particulars of the accident. They want to know things like:
On what date did the accident occur?
Who was involved in the accident?
How did the accident happen and who is at fault?
Were any medical assessments conducted at the scene?
Answers to each of these questions will enable you and your lawyer to come to a mutual conclusion as to whether to move ahead in working together or to decide it's not the right fit.
How to choose a personal car accident injury attorney
Selecting the right personal car accident injury attorney may require meetings with multiple lawyers to find the one that's the best fit for your case. However, keep in mind that personability and empathy are very important traits for lawyers to possess. A lawyer who is compassionate and concerned with your well-being above all else is someone who will be on your side through thick and thin in the fight for fair and just compensation.
That's why you want to select a car accident lawyer with a heart of gold. You want an attorney that treats you as a fellow human being and not just another notch to add to their legal record. Attorneys with compassionate values and winning track records are the ideal combination to help you fight for the maximum amount of compensation that you deserve to receive.