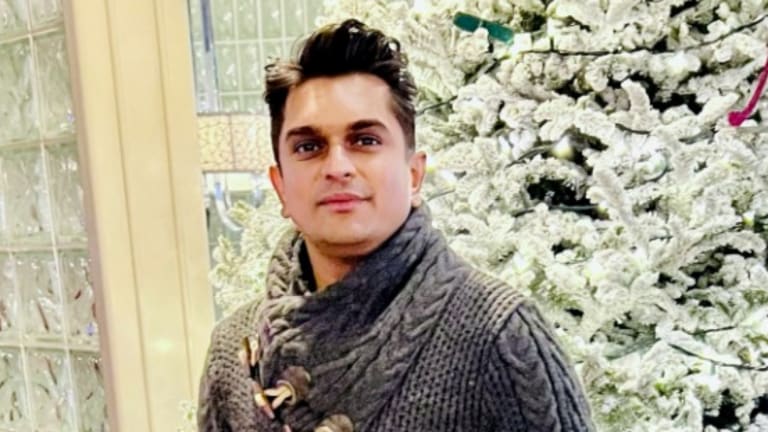 3 Important Factors behind the Success of Rahul Maharaj, A Preacher of Positivity
Rahul believes his positive mindset has allowed him to change not only his life but also of others, ultimately contributing to his success.
Success is not born out of nowhere. You need a blend of different things to get yourself going and reach your coveted destination in any aspect of life. One of these vital things is an unflinching determination that holds you firm no matter how turbulent the air becomes. However, one cannot be expected to solely surmount all the challenges on their own. The external support is crucial because determination can lead you only so far – once it starts waning, there's hardly any going back.
Rahul Maharaj today stands as an apt example of the importance of various elements in one's success. He is a serial entrepreneur with different businesses to his name and a renowned mental health speaker with his own show, 'Your Life Experiences With Rah.' Rahul is also the author of the book, 'Hidden Truth, Untold Stories' with other books in the pipeline. He believes that three factors have played an important role in his success.
"My fans, my dear listeners of the show whom I call Rah-isters; they're at the number one spot whenever someone asks me about the secret behind my success," shared Rahul. "They have shown lots of love and care about me and also about the show, and poured their trust in the work I do. That has provided me with the energy required to get the show going," he further said.
The second factor, Rahul says, includes his mother and cousins. "They're amazing!" is what he has to say about them.
"She has always got my back, whatever I do. She's my ultimate support base right from childhood. My mother is the most strong being I've ever seen in my life," shared Rahul.
While his mother provides him with the emotional support he needs, his cousins, Shane and Shivani, are the ones from whom he takes energy for his ventures. The name of his show, Your Life Experiences With Rah, was also suggested by the cousins during one of the discussions. Other than that, Rahul reveals that their discussions know no end and soon enough, they're introducing something new and exciting on his show!
"These two souls send great positive signals out there just by believing in me. They've been a huge support in my struggle to spread awareness about mental health. They see me where even I fail to see myself. Without their constant support, I would've not achieved this much success in my work," said Rahul.
And last but not the least, Rahul believes his positive mindset has allowed him to change not only his life but also of others, ultimately contributing to his success. He tends to spread positivity all around because, in all his years, he has developed a positive mindset that makes him see good even in the bleakest of times.
Love yourself, that's all. Don't let anyone dictate the way you should dress, talk, or look – you are the sole determinant of that because you know what makes you feel loved and above all, comfortable. I was bullied and abused, but I have never let go of my identity. I am what I am, and you too are unique. So, just love yourself and be yourself!" concludes Rahul.