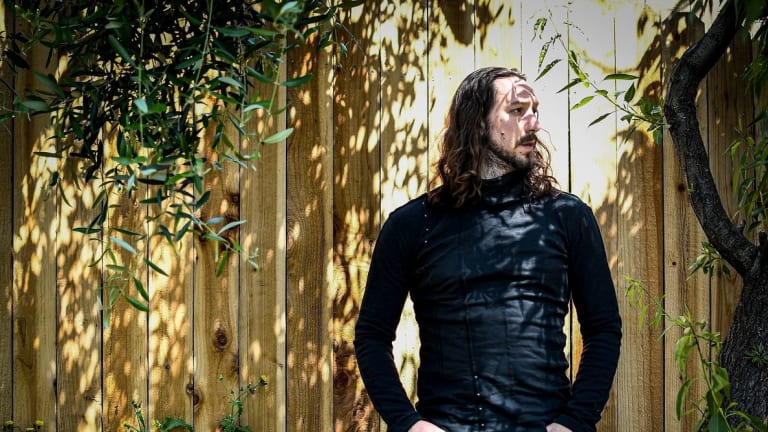 Ram Dass' new EP "The Unimaginable" shares the beauty of falling apart
Ram Dass is at the forefront of a movement of musicians who aim to bring healing and solace to the world.
SAN FRANCISCO, CA. – With his last EP, 'And Now He Has Wings' on the current Grammy® ballot and his songs going viral across Instagram Reels and TikTok, Ram Dass releases 'The Unimaginable,' an EP that offers hope in times of strife. With an acoustic guitar and small backing band of drums, bass, violins, and cellos, he reaches out in the universal language of song with a deep understanding of the challenges of being human.
Confronting the loss of his newborn son, Ram Dass, a longtime music producer-turned singer-songwriter walks through the stages of grief and loss in 'The Unimaginable' as he seeks to find solace, peace, and happiness amidst heavy turmoil. Humanity itself is held in this music as the tragedy of mortality is mourned with exquisite and cinematic soundscapes and is at once comforted through simple three part vocal harmony and sincere words offering the listener to trust in the unknown. Lyrically and sonically poetic, this EP is a balm to the broken heart.
"It was this whole falling apart of my life, essentially," says Ram Dass, "and suddenly I had space to actually have my feelings and grieve. It was years after my son was born and passed, but last year was kind of the first time that I was actually able to grieve on my own. And so the timing for all of this music made sense - it's cathartic and I feel I have something important to say.'
Ram Dass
Ram Dass is a producer, multi-instrumentalist, and songwriter who instills a unique potency in his music through collaboration and improvisation that creates art greater than the sum of its parts.
Ram Dass is at the forefront of a movement of musicians who aim to bring healing and solace to the world. In 2021 and 2022, he created a series of musical projects born from his own deeply personal human experience of joy and sorrow as a process of healing after the death of his newborn son. He also produced the score for the film AWAKEN, directed by Bob Degus.
His constant dedication to render the beauty of life's triumphs, tragedies, and beyond has led him to the world stage. He played at Carnegie Hall and the 2019 GRAMMY Awards, and tours extensively with GRAMMY-nominee Snatam Kaur.
He is currently releasing his debut singles as a singer-songwriter, embracing his appreciation for artists like Yusuf / Cat Stevens, Jason Mraz, and Ray LaMontagne.
Follow @ramdassmusic – Spotify, iTunes, YouTube, Instagram, Facebook, Twitter.