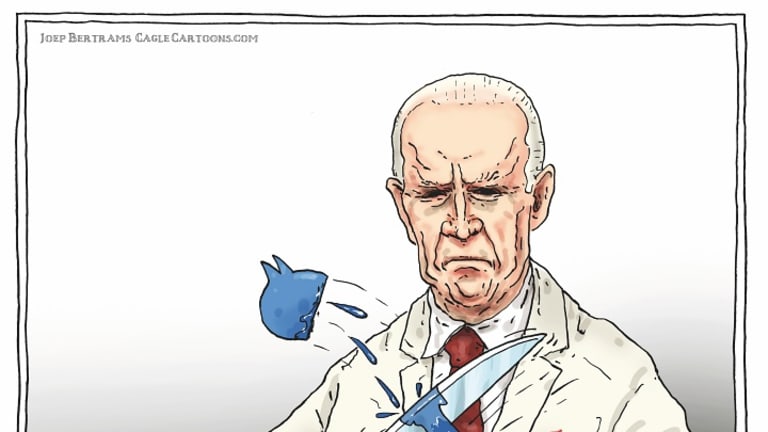 5 Potential Benefits You'll Reap From the Biden Administration
Ginger Abbott: Biden has advocated for increased government support for disabled individuals throughout his campaign.
Last month, the Biden administration set foot in the White House for the first time. It wasn't long before President Joe Biden signed several executive orders, ranging from COVID-19 relief to sustainable action. But what's going to happen in the long run for you and the country?
Here's how the new administration will affect you. 
1. Added Support for Disabled Individuals
Biden has advocated for increased government support for disabled individuals throughout his campaign. It seems as though he's going to back up his words with actions, especially concerning COVID-19. Biden released a pandemic plan in January that included points to help the disabled community deal with the coronavirus.
Biden has advocated for increased government support for disabled individuals throughout his campaign.
There'll be increased assistance for care facilities, community-based services and more. These initiatives should give disabled individuals better access to resources. Biden also intends to boost SNAP benefits, fund medication delivery and enhance Medicaid accessibility.
These specific benefits of the new administration might evolve before they become official, but Biden's intentions look promising.
2. Differences in Housing Costs
Can mortgage rates change when a new president enters office? Sometimes. It's not always clear whether elections affect housing loans. Data shows mortgage rates don't typically fall or rise due to politics. However, you may be able to benefit from Biden's potential policies.
Biden aims to make both home financing and home construction more affordable. Proposals like tax credits for first-time homebuyers would help individuals and families make down payments. There might also be regulations surrounding mortgage lenders. These are only two ways Biden intends to make the market more stable and accessible.
3. Updates to the Affordable Care Act
After the Trump Administration moved to eradicate the Affordable Care Act, Biden moved to defend the program. Now that he's in office, Biden intends to extend coverage in a few different ways. These plans will provide specific financial advantages for Americans.
Biden intends to reduce drug costs, bolster Medicaid availability and offer insurance subsidies. These moves should make healthcare more straightforward for many people. It's crucial for such measures to pass amid a global pandemic, so we'll see what happens over the next few months.
These protections will be some of the most important benefits of the new administration.
4. Possible Student Loan Debt Changes
There's no denying that the student loan crisis has been a hot topic. Some figures, including Senate Majority Leader Chuck Schumer, have called for $50,000 or more in debt cancellations per borrower. Will Biden take steps to finalize any forgiveness? It's a bit complicated. 
Biden has said he'll call on Congress to cancel $10,000 — but without some Republican support in the Senate, he might not be able to make much progress. Many people want Biden to cancel student loans through executive action. This approach might not be possible, as he could encounter legal issues.
If anything, Americans can expect to see a little student loan relief. There'll still be extended repayment deferment periods amid COVID-19. Interest should remain at zero until October 2021. It remains to be seen whether, or when, the Biden administration will take more permanent action.
5. Increased National Minimum Wage
Recently, America's national minimum wage has made headlines. Biden announced his support to increase the current $7.25 an hour to $15 an hour. Biden highlighted his intentions in an announcement about his eventual economic stimulus package, which will provide assistance for more than just the pandemic.
This adjustment will take several years to implement. If you consider that the national minimum wage has been at $7.25 for over a decade, though, you can see how any development will be a good thing. It's a change that's long past due in many Americans' eyes.
These Benefits of the New Administration Will Help Americans Thrive
If you're wondering how the new administration will affect you, you'll note that positive changes aren't too far away. Biden may hit a few roadblocks along the way, but his plans spell out positive change for the future — and Americans can anticipate various possible improvements to their lives.
Ginger Abbott