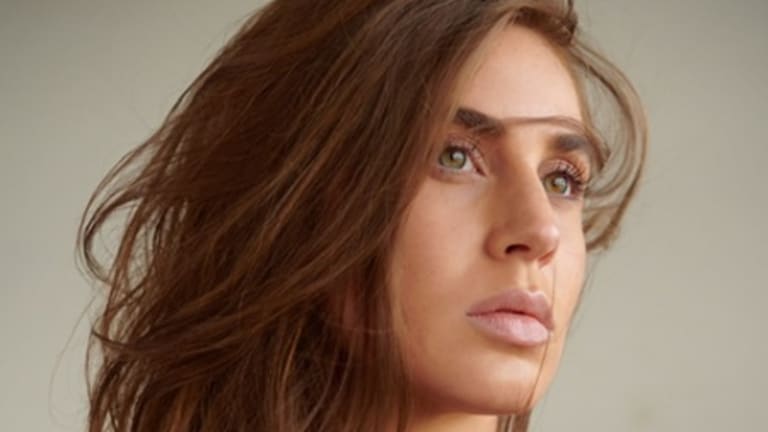 Rebecca Mardikes' Path to the World of Modeling
Mardikes decided to move out of the Midwest and immerse herself in the hustle and bustle that is New York City.
Making it to the pinnacle of the fashion world is no easy task, but one Kansas native has rose to the top of this industry in fashion. Rebecca Mardikes was modeling since she was 18, it came very naturally to her. Most women who become famous models start at a very young age, and are solely focused on doing everything in their power to attain the fame associated with being a top model. This was not the case with Mardikes, as her immense intellect and athletic abilities were her focus as she was growing up.
Mardikes grew up in Kansas City, and was a model student, as well as a tremendous athlete. Her father was a college professor, and he was instrumental in pushing Mardikes to achieve academic success that was way beyond her years. Mardikes already had 73 hours of college credits at age 17, and did her undergraduate studies at the University of Missouri. While a large majority of students finish only their undergraduate program at 22, Mardikes had already finished her Master's and Bachelor's in journalism at the esteemed, and number one ranked journalism program in the country, The University of Missouri. 
Before graduating from the University of Missouri, Mardikes was a multi-sport athlete that could have accepted athletic scholarships from the plethora of offers she received from many schools. She played soccer for ten years, and was the third overall recruit in the U.S. for the high jump event in track and field. Suffice to say, Mardikes could have done anything she wanted with such stunning accolades. 
Mardikes decided to move out of the Midwest and immerse herself in the hustle and bustle that is New York City.
Mardikes decided to move out of the Midwest and immerse herself in the hustle and bustle that is New York City. Her internships in Brussels and London with fashion staples like Vogue Magazine were instrumental in her landing a job as a fashion publicist at one of the biggest PR firms in NYC. Her role as a fashion publicist was a springboard for her modeling career, as Mardikes was able to foster relationships with some of the biggest brands in the fashion industry. She also did private modeling for the notorious Rebecca Minkoff, although being a top model was not a part of Mardikes' plans, it was a smooth and organic transition.
When working in PR, Mardikes had placement in top publications, such as: Forbes 30 Under 30, Harpers-Bazaar, Vanity Fair, Vogue, InStyle, and ELLE magazine. She was eventually signed by top modeling agencies, and went on to do work with top brands like Express, Lucky Brand, Drunk Elephant, Lee Jeans, Athleta, Edition Hotels, among many others. Her work has now fully transitioned to being a full-time model. 
Mardikes' success is reflected through her vast array of work, as well as being featured in world-renowned events like Miami Swim Week, New York Fashion Week, and Paris Fashion Week. Now Mardikes is enjoying the notoriety and perks of being a model, traveling to exotic destinations for photoshoots, and using her spare time to work on new skills and projects she is passionate about. 
When Mardikes is not modeling, she enjoys activities that get her blood pumping- skydiving and jet skiing are just a few of the many extreme sports loved by this thrill seeker. She loves to cook, read, write, and concoct a variety of different recipes to satisfy her sweet tooth. Sometimes the path to your calling is not directly planned, and Mardikes is the perfect example. Her work ethic, intellect, and drive are the main elements that led her to succeed in anything she tried, and now those critical values are serving her well as one of the top models.
To learn more about Rebecca Mardikes, please visit her Instagram page @RebeccaMardikes